Yingying Shao | Towson University
Assistant Professor, Department of Finance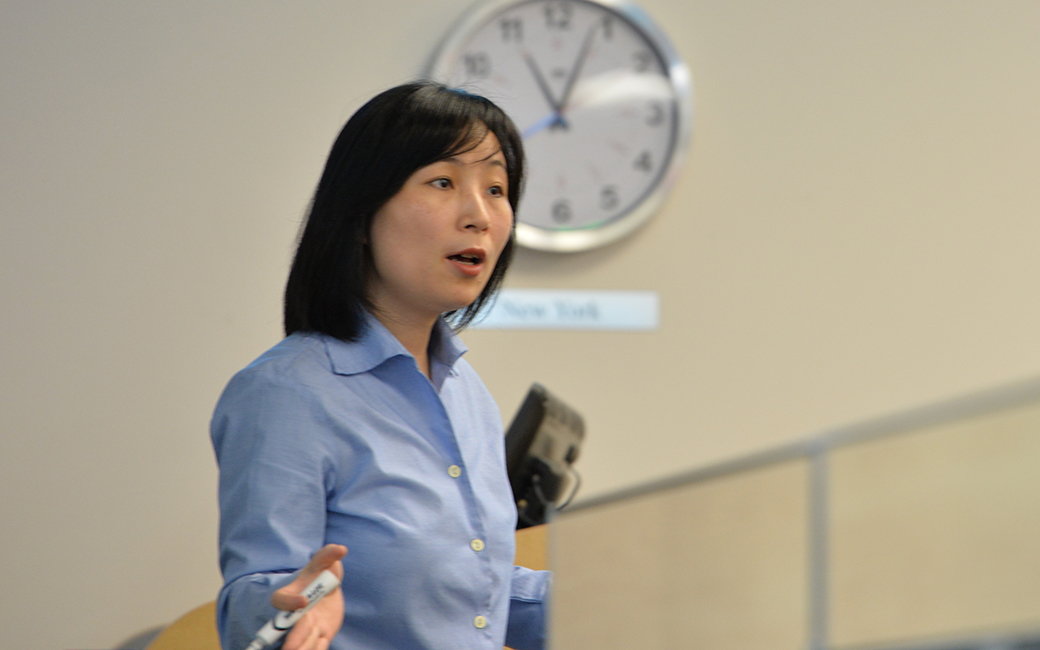 Students' concerns are a top priority for finance professor Yingying Shao. After all,
it wasn't so long ago that she completed her Ph.D. (2010), following nearly nine years
as a Bank of China employee.
"I often think about what I went through and felt during my student life," says Shao,
who also has an M.B.A. under her belt. "I use that to improve my teaching."
One way is to employ her status as a Chartered Financial Analyst (CFA) to sponsor
students as they pursue the coveted CFA professional credential. Her sponsorship enables
budding financiers to sit for the first of the three exams at a fraction of the normal
registration fee.
Because the test is extremely difficult and the credential is highly valued in the
financial world, job seekers who take it stand out.
"It can be a big plus on a resume," says Shao, "showcasing a student's skill, knowledge
and willingness to take on the challenge."
To prepare students for the positions they will land with those impressive resumes,
Shao infuses practical application and real-world connections into her classes. She
always links theories with examples of how those concepts are playing out in the market.
And Shao's Financial Modeling class is specifically designed to help students be workplace
ready. The course offers hands-on experience solving financial problems within Excel
spreadsheet models — a know-how essential in many finance jobs.
"I think what's most important for our college students is not only getting the textbook
knowledge," says Shao, "but also the professional skills that will help them develop
their careers and be successful in the workplace."

View more information: https://www.towson.edu/cbe/departments/finance/yshao.html
See more articles in category:
Grammar