Volunteer Opportunities | Towson University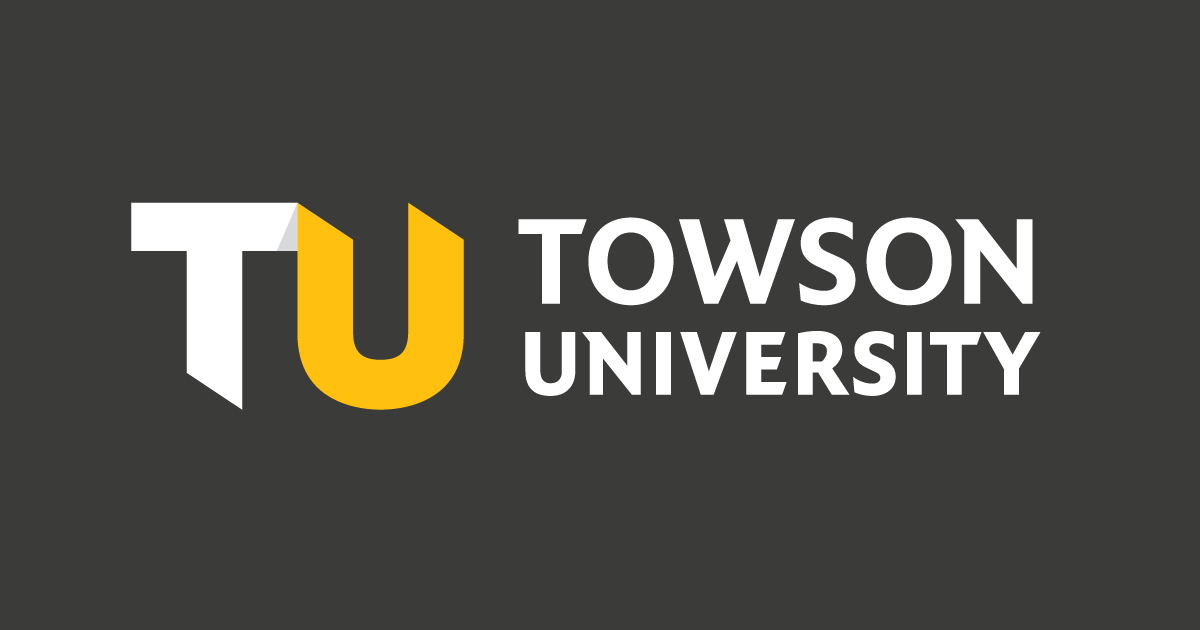 Acts4Youth
Acts4Youth nurtures personal, social and spiritual growth through their mentoring
programs to city youth
Opportunities:
Leadership Coaches-Mentor a group of 3 high school students two-three times a month
on Saturdays from 10:30-1:30 PM at Central Presbyterian Church just minutes from campus.
Foundations Assistants-Assist our teacher during the school day between 10-12 noon
or 1-3 PM to instruct students in grades 4-8 in social and emotional learning at Walter
P Carter or Cardinal Shehan School (both school are 15 minutes from campus)
3-D Athlete Coaches- Assist our staff to coach, referee, supervise and transport students
(we have a van to use and will provide training). Middle School Males meet on Thursday
and Friday afternoons from 3-5 PM at Walter P Carter School. They play basketball
and football.
Middle School Girls meet on Tuesday and Thursdays from 3-5 PM and typically do dance,
volleyball and other sports.
Youth Group Assistants- Acts4youth is a Christian Organization and has a once a week
youth group on Tuesday night from 4-7 PM for middle school males where the focus on
fun and building faith. It is held at a local church called only 15 minutes from campus.
If interested please go to our website www.acts4youth.org and fill out the volunteer interest form to get the process started. If you have
any questions please contact Kevin Good at kgood@acts4youth.org
 BCCC's Refugee Youth Project
Seeks to improve the lives of Baltimore's youngest refugees by supporting their academic
needs and making their acculturation simple and meaningful.Seeking after-school volunteers to work with small groups of newly-arrived refugee youth
to ensure their homework is accurate and complete, help increase students' vocabulary
and basic math skills, and provide social support by building meaningful relationships
with students. Volunteers do not need any previous tutoring experience, but we look
for candidates who are enthusiastic, patient, willing to learn about refugee-related
issues, behavior management, and tutoring techniques. Volunteers are required to attend
a training and complete a background check prior to meeting with students.
When: Monday – Thursday, mostly between the hours of 3-6 p.m. Tutors are asked to commit
to at least two hours per week, one day per week.
Where: sites vary depending on school needs Also seeking youth mentors to be matched with young refugee children to provide additional academic,
social, or emotional support in a one-on-one setting. Mentors are required to attend
a training and complete a background check prior to meeting with students.
When: Times and dates are flexible but we require at least 2 hours a week for 6 months.
Where: You must have your own transportation because you will be meeting with your mentee
at their home
Contact: Amber Hengen at amber@refugeeyouthproject.org or call 410-327-1885 ex 258
 Boys Hope Girls Hope of Baltimore
Running a group-home style college access program for middle and high school students
who are serious about their academics, but whose home environments are not conducive
to them reaching their full potential.
Seeking tutors for middle and high school students in any subject.
When: After school, flexible
Where: 3700 E. Northern Parkway, Baltimore, MD 21206
Contact: Crystal Harvey,  charvey@bhgh.org,  443-503-3463 ext. 502.

Cool Kids Campaign

All Cool Kids Campaign programs focus on direct services for the children and their
families affected by a cancer diagnosis and develop programs that will have a positive
outcome on their life.
 Seeking event volunteers for our dozens of events throughout the year ranging from
outdoor fun runs, to parties, movie nights, and other social events.
 Contact Janet Robinson janet@coolkidscampaign.org
 Cristo Rey Jesuit High School
Tapping the promise and profound energy of our young people.
Seeking tutors for academic support in our after-school program. 
When: Monday – Friday 3:30-4:30, tutoring support for all subjects.  Volunteers work individually
with students.
Contact: Chauntay Smith csmith@cristoreybalt.org
 Girls in the Game
 Provides and promotes sports and fitness opportunities, nutrition and health education,
and leadership development to enhance the overall health and well-being of girls ages
7-18. 
Seeking: volunteer coaches to lead a Health, Sports and Leadership After School Program for third through fifth grade girls at a Baltimore public school. As a volunteer coach,
you would be expected to complete the necessary training and commit to coaching once
a week for ten weeks throughout the semester at a local elementary school. A background
in coaching or participation in sports is not required. Both men and women are encouraged
to apply. Volunteers are provided with all required equipment and curriculum packets. 
 When: Monday through Thursday; 90-minute weekly sessions between the times of 2:30 PM and
5:15PM, depending on the school
 Where: Various elementary schools in Baltimore City
Contact: Kristian Brown at kbrown@girlsinthegame.org  or (410) 704-3824
 Girl Scouts of Central Maryland
Building girls of courage, confidence, and character, who make the world a better place.
Seeking a volunteer interested in the areas of the GSCM Store, volunteer Resource Center,
and regular Council Duties – filing, etc. assisting the VP, data entry and filing.
When: Monday-Friday 8:30 a.m.-5:00 p.m., flexible
Where: 4806 Seton Drive, Baltimore, MD 21215
Seeking In-School Survey Administrator
Where: Baltimore City, Baltimore County, Anne Arundel County, Owings Mills, Harford County,
& Howard County
About: In school survey administrator: 1 person for every school program to gather info
and feedback from the girls in the program. Grades K-5, needed for one hour the first
and last week of the six week program. Will need to be an approved/screened volunteer.
Seeking Troop Leaders
When: Flexible
Where: Baltimore City
About: Volunteers needed for ALL GRADE levels in Baltimore City, troops have not yet formed
so scheduling is flexible.
Seeking Troop Leaders & Mentors
When: Flexible
Where: West view, Woodbridge, and Edmonson Heights areas (Western side of Baltimore County)
and Dundalk, Turner's Station, Sparrow's Point, and Edgemere areas. (South eastern
side of Baltimore County)
About: Troop leaders/mentors needed for ALL GRADE levels in, West view, Woodbridge, and
Edmonson Heights areas. (Western side of Baltimore County) Troop leaders/mentors needed
for ALL GRADE levels in, Dundalk, Turner's Station, Sparrow's Point, and Edgemere
areas. (South eastern side of Baltimore County) Troops have not yet formed so scheduling
is flexible.
Seeking volunteers to assist with the Girl Scouts Beyond Bars Program
When: 1st and 3rd Saturday of every month 9:30 a.m. – 11 a.m. or 11 a.m. – 1 p.m.
Where: Jessup – Beyond Bars Program 7943 Brockbridge Road, Jessup, Maryland 20794
About: The goals of GSBB are to lessen the impact of parental separation due to incarceration,
to foster the personal and social development of girls and their mothers, and to provide
girls with the opportunity to participate with their parents in the Girl Scout Leadership
Experience. We need a Troop Leader and Co-Troop Leader for 2 troops within the Beyond
Bars Program 11 a.m. – 1 p.m. and Life skills trainers from 9:30 a.m. – 11 a.m.
Seeking In-School Program Specialist
When: School Day
Where: Baltimore City and County
About: 10 people for hour long in-school programs, 1 hour weekly for as many as 6 weeks
or as little as 1. There is some travel, and we will train you.
Contact: volunteerservices@gscm.org
 Habitat for Humanity of the Chesapeake ReStores
Selling new and gently-used home improvement goods, furniture, home accessories, building
materials and appliances to the public at a fraction of the retail price.
Seeking volunteers to help move furniture and other material and organize inventory.
When: Monday to Saturday, 9 a.m. – 5 p.m.
Where: 1) 505 Kane Street, Baltimore, MD 21224 2) 3741 Commerce Drive, Halethorpe, MD 21227
3) 8101 Ft. Smallwood Rd., Pasadena, MD 21226
About: The ReStores of Habitat for Humanity of the Chesapeake have been growing rapidly
and we need more volunteers to help us maintain our expansion and influence in our
community. Volunteers will help the ReStores organize inventory, clean and tidy up
the sales floor, run the cash register, move furniture and other material, and greet
and assist customers. Volunteers will also have the chance if they wish to take part
in daily donation pickups with the donation pickup team. To do so, volunteers will
have to be able to pick up and move at least 50 pounds. We like volunteers to help
us out in 4 hour shifts. This way, volunteers are able to become familiar with how
the ReStores work and are able to get significant and impactful tasks completed!
Contact: Tyler Woodward, 410-633-0505, twoodward@habitatchesapeake.org
 Hampden Family Center 
Seeking Afterschool Program Volunteers to provide support to afterschool program activities
and initiatives and assist in creating a healthy and safe afterschool environment
for all participants.
Responsibilities include: Provide homework assistance, assist staff with enrichment
activities including: art, music, computers, indoor/outdoor games, etc., provide a
positive mentoring relationship, create a safe and respectful environment for youth
to grow and learn.
Qualifications: Must be at least 18 years of age, Experience and/or desire to work with young people,
Must be able to pass a background check (if necessary).
When: 3:30-5:30 p.m. Monday-Friday. Afterschool Program volunteers may participate as many
days per week as their schedule will allow.
Where: 1104 W 36th St, Baltimore, MD 21211
Contact: Adam Destefano, info@hampdenfamilycenter.org
Higher Achievement:
Closing the opportunity gap for middle school youth
Seeking committed academic mentors to work with a small group of 5th-8th grade students,
referred to as "scholars," with homework and supplemental work. Higher Achievement
has ongoing support and training for its volunteers. Mentors bring their enthusiasm
and commitment, and serve as positive role models to the scholars. In return for giving
their time and effort, mentors receive the rewarding experience of making a lasting
impact on a young person's life.
When: Mentors commit to one evening per week during the school year, from 5:30 p.m. to
7:00 p.m.
Where: TBA
Contact: Email volunteerbaltimore@higherachievement.org, call 410-752-7753, or visit our website. 
Junior Achievement of Central Maryland
Volunteer in JA BizTown
Junior Achievement is empowering young people to own their economic success. Their
volunteer-based K-12 programs foster work-readiness, entrepreneurship, and financial
literacy skills, and use experiential learning to inspire kids to dream big and reach
their potential.
After participating in a comprehensive, in-school curriculum, 4th – 6th grade students come to JA BizTown to get a taste of the real world of work through
applied, hands-on learning. As a volunteer, you guide students through the day, offering
your first-hand knowledge and expertise to enhance their experiences. JA staff are also on-site to lead the simulation.
Seeking: A team of 15-20 volunteers helps students have a meaningful JA BizTown experience. 
When: BizTown runs every weekday from late October through mid-June.
Location: 10711 Red Run Blvd. Suite 110 Owings Mills, MD 21117
Contact: Lene McCollum lmccollum@jamaryland.org  www.jamaryland.org  410-753-3286
 Reading Partners
An educational non-profit organization that matches volunteers with struggling young
readers using an easy to follow, evidence-based curriculum.
Literacy Tutor with Reading Partner's Reading Center. Work with kids K- 5th grade who need reading intervention. No previous experience
is required. Will be provided an easy curriculum and support staff. *Before tutoring
begins, you may complete a shadow session to see if you would like to volunteer
Flexible hours: Monday through Thursday between 9AM to 4PM at over 14 Baltimore City Elementary Schools
 Contact: volunteerbalt@readingpartners.org or visit our website www.readingpartners.org/location/baltimore
Safe Alternative Foundation for Education, Inc
SAFE's mission is to inform students about the importance of obtaining an education
as well as having an alternate career plan in anticipation for life's deviations.
The students we serve are in middle school and are at the point in their life in which
they can put themselves on a path to both academic and life success. For this reason,
having the right assistance in this period of their lives is incredibly beneficial.
As a volunteer mentor you have the opportunity to have a helpful direct influence
on our students. The volunteer will empower our students to make the right decisions
in life that enable them to maximize their success, serve as tutors in various subjects,
and assist in developing and executing programs for our students.
When: The program is from 3pm-6pm on weekdays. We expect volunteer mentors to be contributing
1-3 hours a week.
Where: 1501 W. Lexington Street, Baltimore, MD 21223
Contact: Ethan Thompson @ 443-635-0231, or ethompson@safealternative.org
 SquashWise
Providing long-term academic and social support to underserved students in Baltimore
City, combining intensive tutoring with coaching in the sport of squash as the incentive
for academic success
Seeking Academic Volunteers: You will receive direction from our academic director,
Matt Skarzynski, and work with a group of 1-2 students at a time on homework assignments,
test prep, and supplemental educational projects from SquashWise. No prior tutoring
experience is required.
Seeking Squash Coaches: As a squash volunteer, you will receive direction from our squash
director, Hope Blinkoff, and will be on a court with 1-4 students at a time working
on basic racquet skills, fitness, and match play with more advanced students. A basic
knowledge of the game is required.
When: Mondays 1:30pm-3:30pm, Wednesdays 12:30pm-2:30pm and/or 3:30pm-6:00pm, Fridays 3:30pm-6:00pm
Where: Meadow Mill Athletic Club, 3600 Clipper Mill Rd. Ste. 107, Baltimore, MD 21211
(Light Rail Accessible–Woodberry stop)
Contact: Zach Bradley at 443-682-7126 or volunteer@baltimoresquashwise.org
 Tuttie's Place
A foster care service for boys 14 – 21 years old.
Seeking volunteers to help with group activities and tutoring for our after school
program. Our Will of Wisdom Wellness Centers' after school programs starts September
22nd. We will be introducing kids to a variety of Arts and wellness groups. These
groups will not only serve our kids, but the community at large.
Where: 3013 Chelsea Terrace Baltimore, Maryland 21216
Contact: Devon Howard at 410.466.5373 or dhoward@tuttiesplace.org
U.S. Dream Academy's Baltimore Learning Center
Our aim is for our youth to be personally matched with a mentor who will spend one
hour per week with them for at least one year. There is lots of flexibility as to
how that time can look, and we like that to be directed by the mentee and mentor's
mutual interests and relationship. You may be working with your mentee one on one
with their academic efforts, participating alongside them during one of our enrichment
activities (i.e. nutrition, financial literacy, meditaation, etc), or engaging in
recreation on our "Fun Fridays"!
Our mentors complete a written application, are interviewed, provide references, get
a criminal history check, and complete a 4 hour initial training. There will also
be supplemental training every 8 weeks for our mentors, to ensure they and their mentees
are having a positive experience. We believe in the "It Takes a Village approach and
the mentors are definitely a valued part of the Dream Academy family!
Where: 3910 Barrington Road Baltimore, MD 21207
Contact: Renee Angelo (o) 443-203-4993 (c) 410-937-2595 rangelo@usdreamacademy.org 
View more information: https://www.towson.edu/studentlife/activities/engagement/service/volunteer.html
See more articles in category:
Grammar