DARTS
John Bowles throwing a dart into another dart.
One of my favorite hobbies or sports to do is to play
darts. A common bar game that I picked up when I was younger. I throughly enjoy
just throwing darts quietly by myself. I'm able to just relax and take
everything off my mind. The game is very simple with being able to play multip
le
games on a dart board. You can play multiple games such as Cricket and 501 or
701. The dart board has different scoring also. On the dart board you have
different numbers corresponding to different slices of the board. Those numbers
are points. The rings that are green and red are score multipliers. The larger
green/red ring is 2x score multiplier. For example if you throw a dart that
lands in the ring under the 20 your score is 40 points. The inside ring is 3x
score multiplier. You also have the innermost points of the board which are the
bulls. The outside bull the tiny black ring in the photo to the right or the
green ring in the Gif above is the bull and is worth 25 points. The red dot in
both pictures is the Bullseye which is smaller than a dime is worth 50 points.
The most points you can score is 60 points and that is throwing the treble 20
which will earn you a total of 60 points. With 3 perfect darts the most you can
earn is 180 which called a Max Out.  Darts is quite complex game especially
with checkouts which is in the game 501 where you have to score a certain way to
end the round.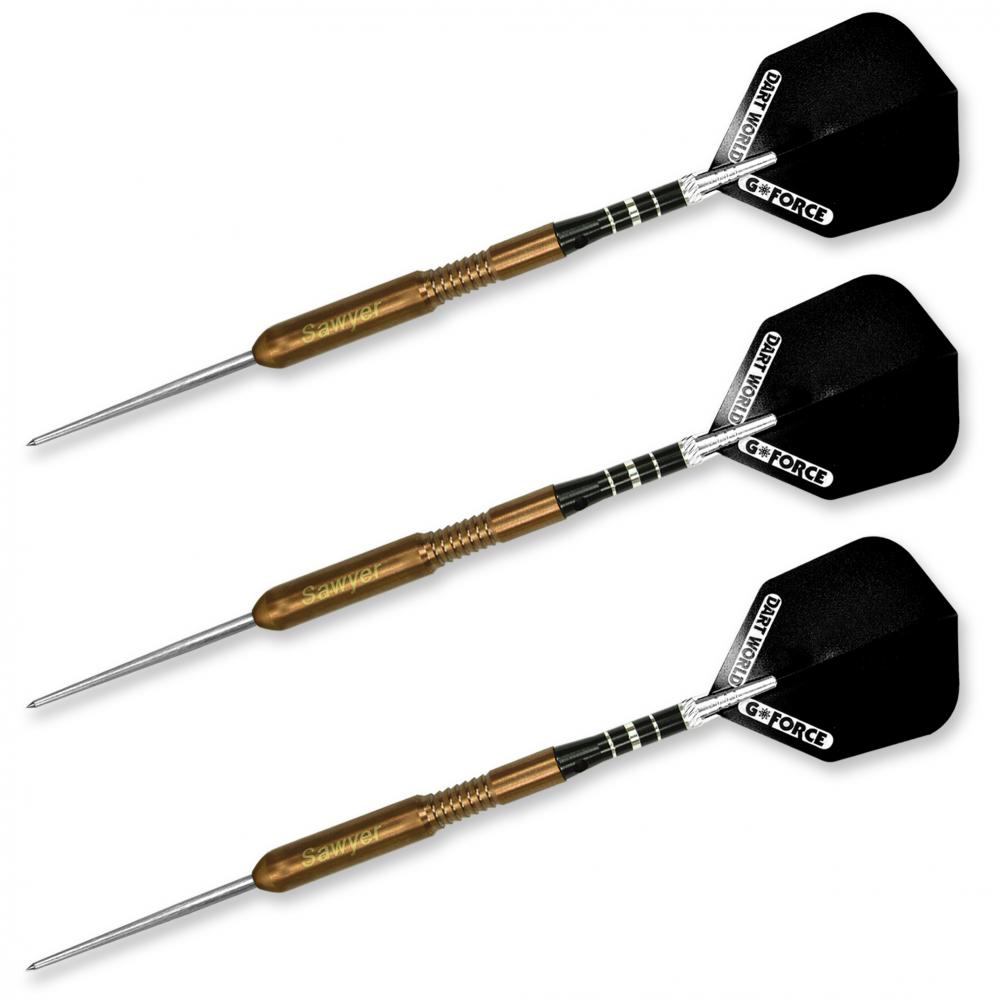 Example of Throwing Darts

View more information: https://tigerweb.towson.edu/ngearh1/Darts.html
See more articles in category:
Grammar