TU alum looking for a few good Tiger volunteers
Eric Mueck '94 recruits volunteers to feed a community in need during COVID-19 crisis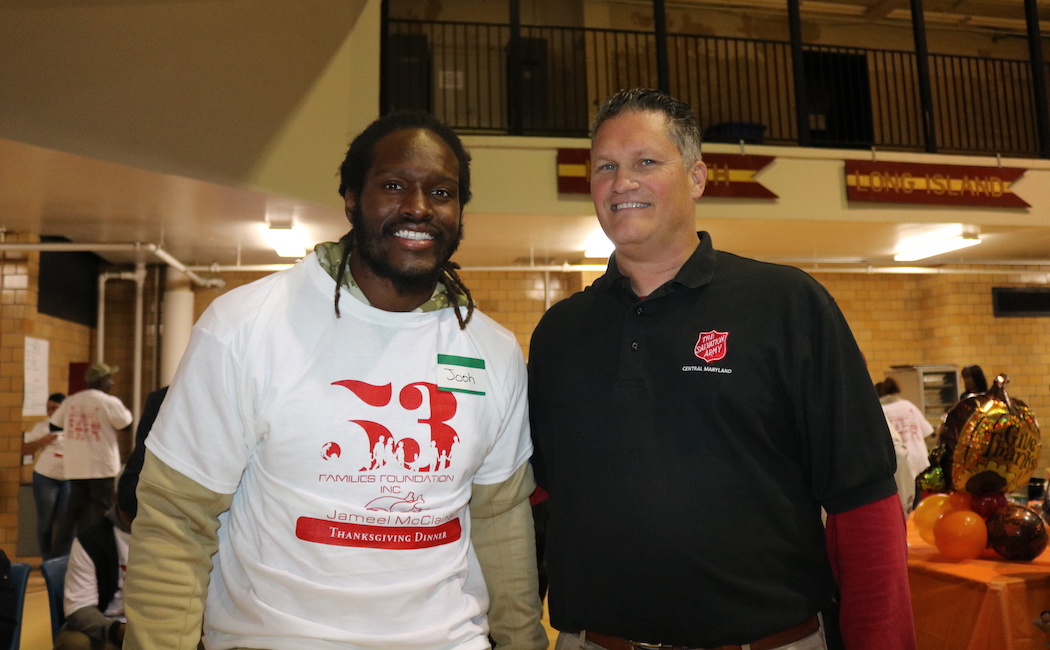 This story initially appeared on Tiger Connect.
As the divisional development director for the Salvation Army of Maryland and West
Virginia, a typical part of the job for Eric Mueck '94 is supporting Salvation Army
field units and raising money for various programs. But for the past two months, these
tasks have been anything but typical.
With the recent pandemic, Mueck is working overtime to help the Salvation Army meet
an increased demand for assistance within the local community. "Many people who've
lost their jobs have requested food pantry assistance," Mueck says. "Those requests
are up three hundred percent."
People who've lost their income due to COVID-19 are far from the only individuals
requiring assistance. As Mueck points out, senior citizens represent another significant
population in dire need. Recently the Baltimore City Department of Aging reached out
to the Salvation Army for help feeding elderly people who are homebound or those who
may be confined to their homes temporarily due to the virus.
Towson university helping neighbors
The Salvation Army of Central Maryland will prepare daily meals for distribution to
vulnerable residents of Baltimore City whom are referred by The Department of Aging.
Volunteers will also package food boxes with groceries to be delivered.
Accomplishing this task has proved to be a monumental undertaking, requiring the collaboration
of various community partners and volunteers. The Salvation Army is currently using
their warehouse to prepare meals and package groceries, and the Baltimore City Department
of Transportation has stepped in to help with meal delivery, but they rely on 40 volunteers
per day to accompany drivers to ensure senior residents receive two nutritious meals.
While the pandemic has created an overwhelming demand in the community, Mueck says
the response from state agencies and corporations has been particularly inspiring.
"The Maryland Stadium Authority allows us to use their parking lots, the Baltimore
Ravens have made a considerable cash donation and have included us in their 'Draft-a-thon'
to help raise money, and Rouge Catering has adapted their catering operation for a
mass feeding effort," Mueck says. "They've been amazing to work with."
Currently, the program serves an average of 3,500 people 7,000 meals a day, but in
the coming week, Mueck says those numbers will increase to 5,000 and 10,000, respectively.
As the Salvation Army continues to provide meals to the most vulnerable citizens of
Baltimore City, they are actively recruiting volunteers and raising funds to ensure
the program is able to meet the growing demand.
Mueck challenges his fellow Tigers to get involved. You can learn more at sa-md.org/towsonuniversity.
This story is one of several related to President Kim Schatzel's priorities for Towson University: TU Matters to Maryland.

View more information: https://www.towson.edu/news/2020/mueck-alumni-giving-covid-demand.html?utm_source=news&utm_medium=newsfeed
See more articles in category:
Grammar