Trans on Campus Guide | Towson University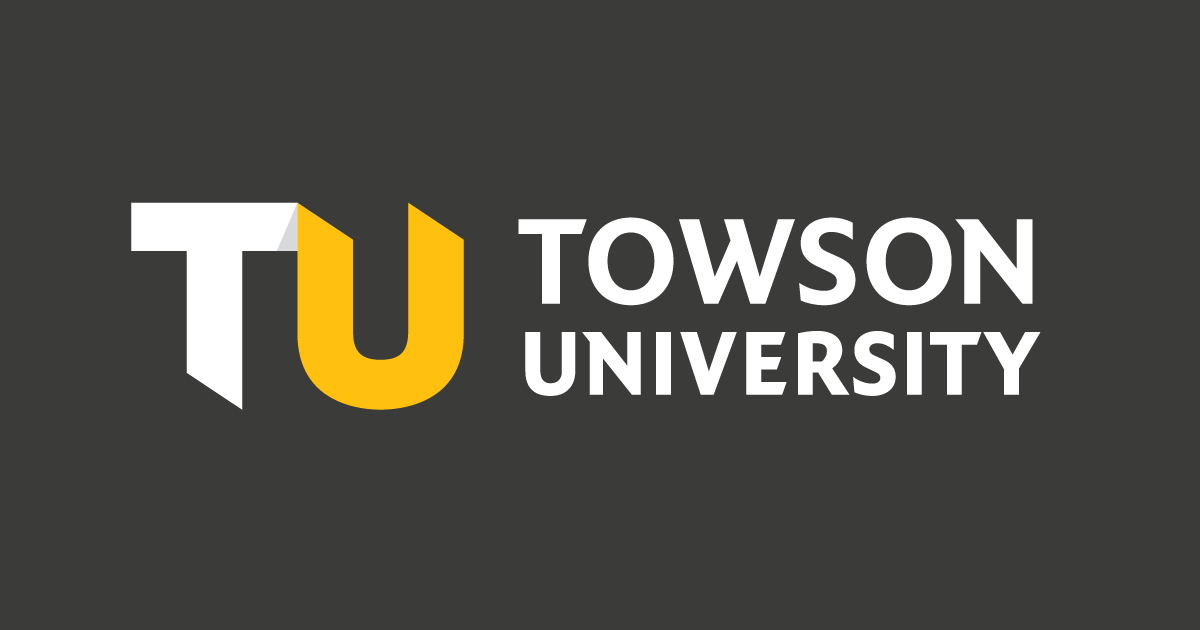 Campus Resources
GenderBLUR
GenderBLUR is a student organization and support group for transgender, gender queer,
gender variant, questioning, and ally students.
Meeting Time: Wednesdays at 6:30 p.m. in the Rainbow Lounge, UU313                           
Rainbow Lounge
The Rainbow Lounge is a space for LGBTQ students and allies. It is located in the
Center for Student Diversity, UU313, on the 3rd floor of the University Union. It
is a great place to meet and hang out with other LGBTQA people in an accepting and
welcoming atmosphere. The RL also contains many LGBT resources such as books, magazines,
and movies and is typically open Monday through Friday from 8am-5pm.
Counseling Center
The TU Counseling Center is well trained to positively serve transgender or gender variant students that would
like one-on-one, confidential support. They offer short term counseling (10 session
max) and are able to provide referrals to trans-friendly therapists in the Baltimore
area (including those on a sliding scale) who are trained to assist clients during
the transition process. 
Note: If you have insurance through Towson University, you must go to the Counseling
Center first and be referred by them to an off-campus therapist in order for the insurance
to apply to the off-campus therapist. For more information about Towson University Student Health Insurance. 
Gender Inclusive Housing Options
Gender Inclusive Housing is an inclusive, voluntary housing option where students
can be assigned to live in the same room with any other student regardless of sex,
birth gender, biological gender, gender identity, gender expression, or sexual orientation.
Students must specifically request this housing option and it is space limited. Contact
Department of Housing & Residence Life at (410) 704-2516 for more information.
Name and Sex Marker Change
Through a presidential priority to create a more diverse and inclusive cmapus, current
TU students, staff, and faculty will be able to select a Chosen / Preferred Name via a webform. Questions related to this initiative can be directed to oiienamechange AT_TOWSON. 
Community Resources

Support Groups
Transbaltimore
A social organization geared towards transgender, non-binary, and gender nonconforming
individuals, as well as those that are affirming of non-binary identities. The goal
of TransBaltimore is to provide a safe space for transgender, non-binary, and gender
non-conforming individuals to engage in informative discussions and affirming social
interactions. The group meets on the first and third Wednesday of every month from
7-9 p.m. at GLCCB (2530 N Charles Street, Baltimore 21218).
Akanni
A support group, sponsored by Black Transmen Inc, that provides a safe, respectful,
confidential environment open to transmen of all stages of transition. The group meets
on the 2nd Tuesday of every month. If interested, fill out the information form and you will be notified of the meeting time and place.
Baltimore Nonbinary Gender Support Community
Baltimore based support community for nonbinary individuals offering various events
monthly. To find out the next meeting visit Baltimore Nonbinary Gender Support Community.  
Baltimore Trans-Masculine Alliance
The Baltimore Trans*Masculine Alliance (BTMA) is a support group for everyone who
identifies on the Transmasculine spectrum, including (but not limited to) trans men,
FTM, genderfluid, non-binary, multigender, butch, questioning, and those who were
assigned female at birth. They welcome people who are at any stage of medical & social
transitioning: considering, declining, are in their process, or began years ago. The
group meets every 3rd Thursday of the month from 6:30-8:30 at GLCCB (2530 N. Charles Street, Baltimore 21218).
Loved Ones in Transgender Support (SOFFA group)
Support group for significant others and family members who have loved ones that are
transgender. The group meets every other Saturday from 3-5pm, at 611 Park Avenue,
Suite A, Baltimore, Maryland 21201.
Discrimination Policies
Baltimore City Non Discrimination Policy
Council Bill 02-0857, signed into law on December 6, 2002, prohibits discrimination
based on gender identity or gender expression in the areas of housing, employment,
and public accommodations in Baltimore City.
Maryland Non-Discrimination Policy
Maryland State Law does not currently include "gender identity" as a protected class
and on a state level discrimination on the basis of gender identity is not prohibited.
Transitional Resources
Chase Brexton Health Services
Founded in 1978 as the gay health clinic at the GLCCB, Chase Brexton Health Services
is now a growth oriented provider of patient-centered interdisciplinary health care
for diverse communities including those individuals who are gay, lesbian, bisexual,
and transgender; HIV infected and affected; and all others who face barriers accessing
quality health care. Chase Brexton offers hormone treatments for Transgender individuals
looking to transition. They also offer a variety of other Transgender specific services.
Chase Brexton has multiple locations, including one in Mt. Vernon Center of Baltimore.
For more information visit Brexton Health Services.
Your Trans Care at Star Track Adolescent Health
Your Trans Care (YTC) is a specialty program for transgender people 12 to 21 years old looking for excellent
health care. YTC offers primary care and a range of unique services for transgender
individuals and their friends, family, and significant others. Our trans specific
services include: free support provided by transgender peer navigators, access and
management of hormone therapy and puberty blockers, trans affirming gynecological
services, individual and group counseling for transgender people, customized support
and guidance for families, friends, and partners of transgender clients, counseling,
referrals, clinical letter of support, and coordination for gender affirming surgery,
medical and non-medical case management, and transgender specific health education
workshops and materials. More information can be found at their website. 
Whitman-Walker Health
Located in Washington D.C., Whitman-Walker Health provides a safe, respectful and
affirming environment that meets the needs of transgender and gender-non conforming
patients. They offer both medical care and mental and behavioral health services.
For more information visit Whitman-Walker Health. 
Sugar
Sugar is a lesbian owned, women and trans operated sexual education center and store.
Sugar carries products for Lesbian, Gay, Straight, Transgender, and all individuals
looking to explore their sexuality. Sugar carries a variety of Transgender specific
products such as chest binders (a tank top type of clothing that restricts a person's
breast tissue for the appearance of a flat or masculine chest) and packers (artificial
penises that can be worn in a person's underwear or with a packer harness to create
a male-looking and/or male-feeling bulge in one's crotch). Sugar also offers a variety
of sex education classes. Some of the past classes have focused on Transgender Sex
and how to be comfortable sexually in a body that you do not identify with or feel
comfortable in. Sugar is located at 927 W. 36th St. on the Avenue in Hampden Baltimore,
MD. For more information visit Sugar or call 410-467-2632.
Trans-Friendly Therapists (this is not an exhaustive list)
Tosh Provancher, LCMFT
10 W Eager St 
Suite 303
Baltimore, Maryland 21201
(443) 569-7829 
The Resource Center (therapy)
8501 Lasalle Road
Suite 115
Towson, MD 21286
(410) 337-7772
Tavi Hawn, LCSW-C
405 Allegheny Ave 
Towson, Maryland 21204                              
(443) 843-0360 
Sean Lare, LCSW-C
6851 Oak Hall Lane 
Suite 118
Columbia, Maryland 21045
(410) 695-6688
Pro Bono Counseling Project
Located throughout Maryland
410-825-1001
Shawn V. MacDonald, Ph.D., Licensed Psychologist
4400 East West Highway, Suite 1028
Bethesda, MD 20814
Phone: 301-358-6421
Coming Out as Transgender
Planned Parenthood offers a quick guide on how to come out.
The Human Rights Campaign's A Guide to Being You  is a more in depth guide to coming out to yourself and others.
PFLAG also produced a guide, Welcoming our Trans Family and Friends, to help families and friends support individuals who are coming out as transgender.
Crisis Hotlines
GLBT National Help Center (1-888-843-4564)
The Gay, Lesbian, Bisexual, Transgender National Hotline provides telephone and email peer counseling, as well as factual information and
local resources for cities and towns across the United States. The youth talkline,
which serves youth through age 25, is 1-800-246-7743. 
The Trevor Project (1-866-488-7386)
The Trevor Project operates the leading nationwide, around the clock suicide prevention helpline for
LGBTQ youth. Every day, the Trevor Project saves lives through its free and confidential
helpline, its website and its educational services. For more information, or to participate
in a live Trevor Chat with trained volunteers visit the Trevor Project. 
Transgender Pulse
Transgender Pulse provides support for transgender, genderqueer, intersex, and androgynous. This chat
room is a live support moderated chatroom for trans individuals. All full moderators
of this chat have taken a youth suicide prevention course and are prepared to talk
to and help suicidal individuals.
Online Resources
View more information: https://www.towson.edu/studentdiversity/lgbtq-student-development/resources/trans-on-campus.html
See more articles in category:
Grammar