Towson University among nation's best for Jewish students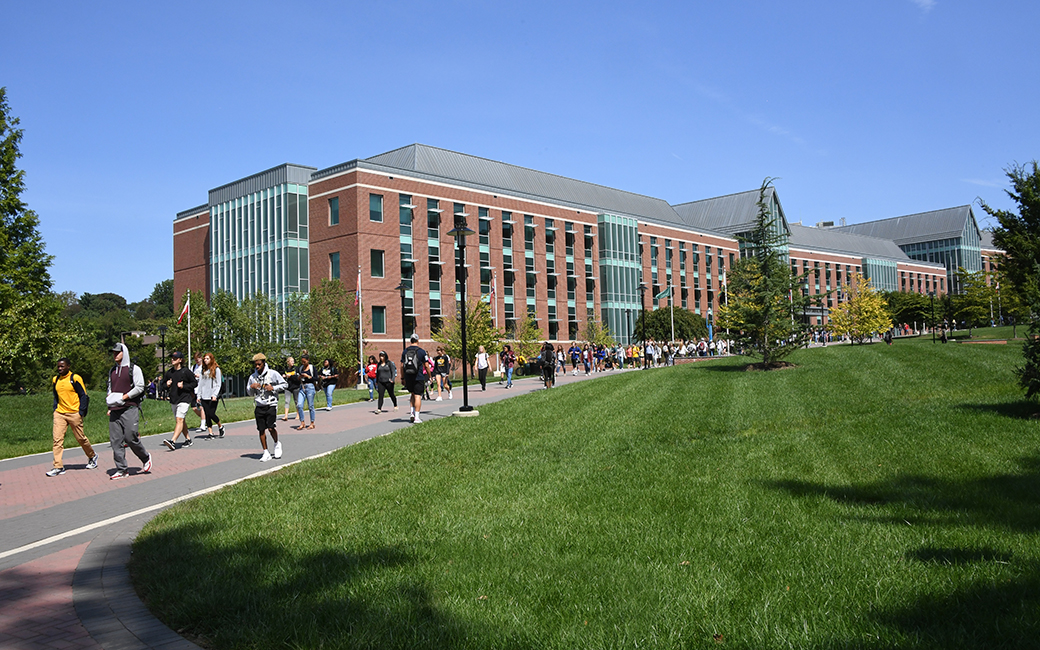 Jewish population brings significant honor to campus
Towson University is now ranked 33rd in the nation in terms of Jewish student population,
according to Hillel.org's Guide to Jewish Life at Colleges and Universities.
TU has the second most Jewish students in the state of Maryland, ahead of Johns Hopkins
University and Goucher College. There are about 2,000 Jewish undergraduate students
and 300 graduate students. Towson University is two spots higher in Hillel.org's rankings
than last year.
The national ranking was deeply meaningful for Towson University's Hillel chapter.
"Towson University and Towson University Hillel are seen in the eyes of the Jewish
community, The Associated and Hillel international as a priority campus," said Lisa
Bodziner, Executive Director of Towson University's Hillel. "The incredible growth,
tremendous energy and constant development has impacted the growth of Jewish students
and involvement on campus. We are so humbled to have grown to 33rd on the charts of
the top 60 public schools to attend for Hillel and Jewish life on campus."
Towson Hillel has been on the TU campus since 1997. Hillel student leaders, professionals and lay
leaders seek to creating a pluralistic, welcoming and inclusive environment for Jewish
college students, where they are encouraged to grow intellectually, spiritually and
socially.
The Baltimore Hebrew Institute at Towson University is celebrating its 10th anniversary on TU's campus. BHI supports
graduate students pursuing degrees in Judaic Studies and offers a wide range of community
programming, lectures and events related to Jewish topics.
"BHI and Hillel work together to help foster a strong and vibrant Jewish community
on campus," says BHI Director Jill Max. "Our partnership helped to create the newly
formed Jewish Faculty and Staff affinity group, which provides opportunities for learning and kinship among colleagues."
This story is one of several related to President Kim Schatzel's priorities for Towson University: TU Matters to Maryland and Diverse and Inclusive Campus.
—
This story was originally published on December 4, 2019.
View more information: https://www.towson.edu/news/2019/tu-hillel-best-2019.html
See more articles in category:
Grammar