Tigerfest returns, bigger and better
The annual event will feature a week of virtual performances by national, local artists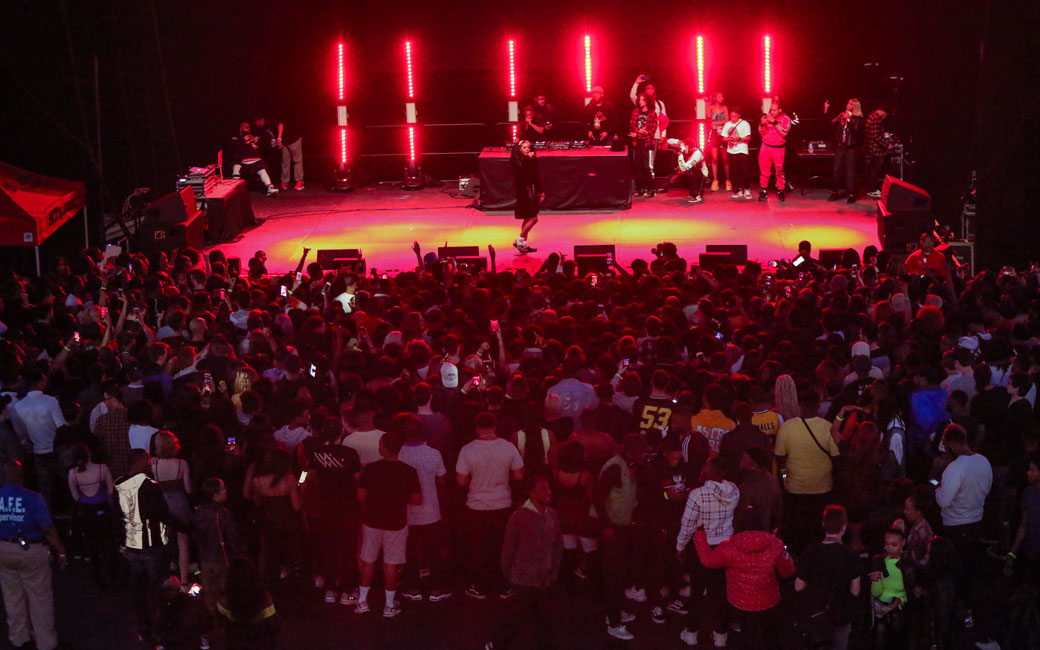 Last year, the Campus Activity Board (CAB) had to do the unthinkable—cancel Tigerfest.
Usually held during the spring term, Tigerfest takes place over two days and features
a carnival-type event followed by a concert from a major recording artist at a sold-out
SECU Arena. While campus isn't at full capacity yet, CAB still wants to provide students
with a Tigerfest experience. During the week of April 12, CAB will host a series of
events, with the main activities taking place virtually and some even happening in
person.
Discussions started last fall on how to make Tigerfest happen in 2021. Julia Nduka,
CAB's student director, convinced her team that while the event was going to be virtual,
they could make it bigger, better and keep that "Tigerfest feel." It might seem like
it could be tough moving online, but Nduka says that isn't the case.
"This semester has actually been really fun," Nduka says. "As a board we've adapted
to that virtual experience and learned all the kinks of Zoom and everything. So, I
think it's been really fun and definitely like a continual learning experience."
Each day will have a special theme and feature musical performances, comedians and
giveaways.
Monday, April 12 – MET Gala
The day will feature a musical performance by hip-hop violinist T-Ray and Grammy-nominated
singer Lucky Daye. There will also be performances by student organizations as well
as a photobooth located in West Village Commons.
Tuesday, April 13 — Battle of the DJs
Towson University student DJs will face each other in a special competition over Zoom.
Wednesday, April 14 — CAB Carnival
The carnival will teach students how to make their favorite theme park foods, like
funnel cake and fried Oreos. There will also be performances by Grammy-nominated R&B
singer Giveon, hypnotist Chris Jones and comedy juggler Marcus Monroe.
Thursday, April 15 — Battle of the Bands/Talent Show
The talent show will feature live and recorded performances by Towson University-based
bands, singers, dancers and comedians that will be ranked and judged by social media
votes.
Friday, April 16 — All Around the World
The day will feature four musical acts from three cultural backgrounds: Native American
artists Joanne Shenandoah and Pamyua, K-Pop artist MC Hot Dog and LatinX artist Amber
Lucid. There will also be food trucks at PAWS Pavilion from 2–5 p.m. 
This might seem like a lot of work for CAB. But according to Tom Judd, student activities' director of programming and CAB adviser, the students haven't shied away from it.
And Judd has seen plenty of Tigerfests, with this being his eighth. To see the students
not only try something new but also embrace it has been special for him.
"Honestly, this has been a fun challenge," Judd laughs. "And CAB in general has fully
embraced the challenge and has worked to find the fun. Tigerfest isn't stagnant; it's
always evolving, and I'm excited to watch and be a part of that change."
Change could have been a little concerning, especially with CAB having new leadership
each academic year. But with Nduka, who has been part of the organization for two
and a half years, Judd says that they have the right leader for moving the event online.
"This takes a special person to coordinate, and as much as I love our past directors,
I don't know if they would have handled it the way that Julia has," Judd says. "She
brings a great calmness and organization to it. She's so detail oriented, which is
why I really pushed her to take this job."
And Nduka, who will graduate this spring with a degree in mass communication with
a focus in advertising and marketing, is excited for students to see what they've
done with Tigerfest. In fact, she was quick to put on her marketing hat when talking
about the week.
"It's completely refreshed, innovative and different each day. We have something new
for you guys, and I'm excited for everyone to see it," Nduka says.
Livestreams for each event can be found at Involved@TU and the Towson CAB YouTube page. To keep up to date with all of CAB's events, follow them on Facebook, Instagram and Twitter.



View more information: https://www.towson.edu/news/2021/tigerfest.html?utm_source=news&utm_medium=newsfeed&utm_campaign=
See more articles in category:
Grammar