Tigerfest brings a week's worth of excitement to campus
Playboi Carti headlines the annual week-long series of events that includes a festival,
concert and the Big Event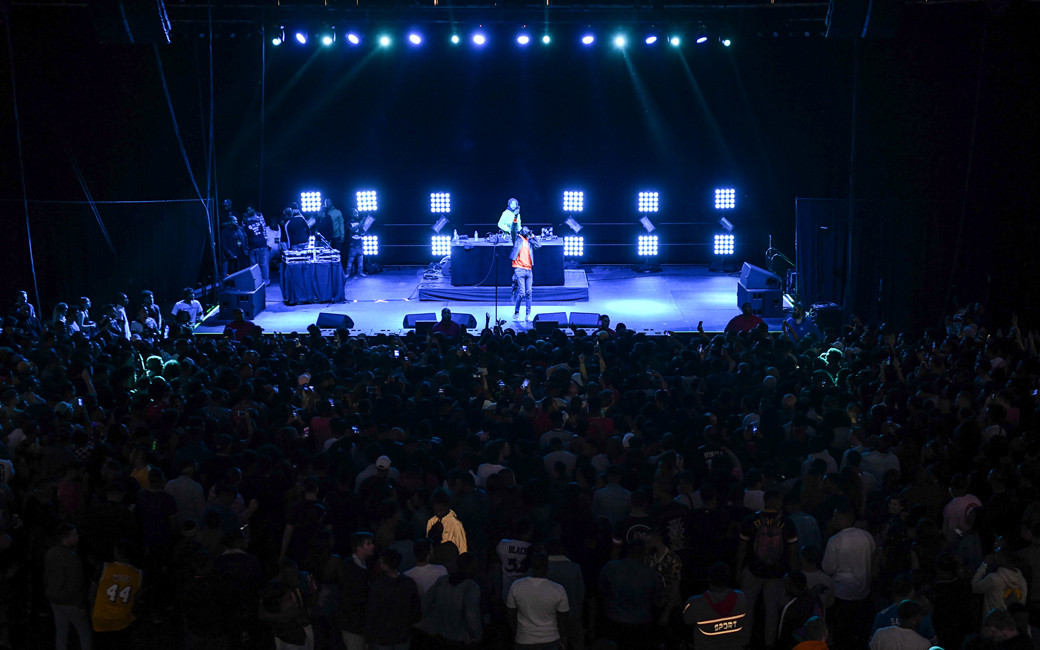 Each year, Towson University's Campus Activities Board (CAB) brings some of music's biggest artists to campus as part of Tigerfest week.
This year is no different, as top-selling rapper Playboi Carti will headline Tigerfest's
annual concert at SECU Arena on Friday, April 12 with doors opening at 6 p.m. Playboi
Carti will be joined by up-and-coming rapper Rico Nasty.
Tickets for Tigerfest go on sale March 25th for TU Students, and April 1st for non-TU students. Tickets can be purchased through Ticketmaster, or at the University Union Box Office.
According to CAB, the announcement of Carti and Nasty has been met with a lot of praise
from the campus community. CAB's Assistant Director of Marketing Lia Johnson, said
this the first time in a long time Tigerfest has been met with so much joy. 
"Students were raving about our choice," Johnson said. "When we saw the positive comments
and (social media) likes from our reveal announcement we got very excited."
This year's Tigerfest features some changes in programming. The biggest change is
that the annual concert will be held on Friday night instead of Saturday night. The
outdoor festival that usually takes place on Friday evening, will now be held on Sunday
afternoon.
The main proponent of the change is to help CAB with scheduling. Through surveys,
CAB found that many artists that students find popular have limited availability during
this time of yer.
"We decided to move the concert because we wanted to be in less competition with the
Coachella Music and Arts Festival," Johnson said. "Most artists are performing there
Saturday and Sunday, so we thought it would be a good idea to switch it up a little."
Some other new elements to Tigerfest week will be the start of a "Spirit Week," featuring
different themes for each day, including "Twin Day," "Generation Day," and "Jersey
Day."
Other events planned for the week are a Karaoke Night (April 8), a comedy concert
(April 11) and Fraternity and Sorority Life's annual Greek Sing concert. The week is also host to the Big Event, Towson University's biggest day of community service.
With all the events ready to go, CAB realizes there is no time to rest. Especially
since work on planning the event started back in October. 
"We've worked so hard with the Student Government Association to make sure that every
small detail is completed and organized," Johnson said. "Tigerfest happens over a
period of months and we all come together to make it great for the students." 
To stay up to date with Tigerfest, and all of CAB's events, follow them on Twitter, Facebook and Instagram.



View more information: https://www.towson.edu/news/2019/tigerfesttickets.html
See more articles in category:
Grammar