This future high school math teacher has her academic career solved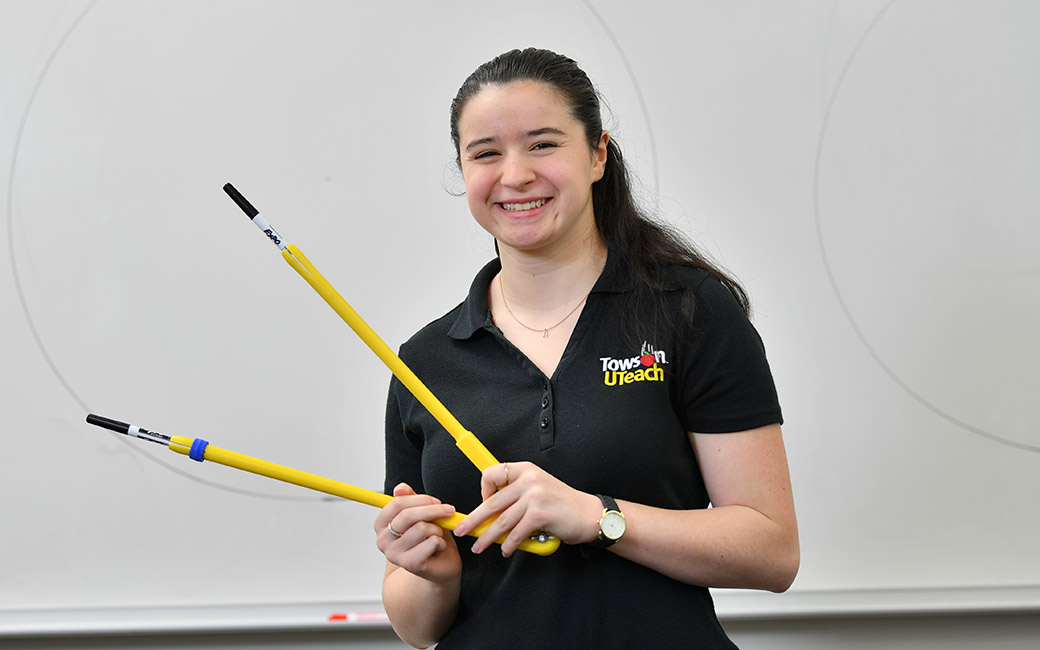 And all before the end of sophomore year.
"It's crazy how many opportunities and experiences I've had in just three short years,"
says the Towson UTeach student. "I don't think I would have had that at another school."
Talbert, who plans to teach high school mathematics, credits her mentor Associate
Professor Diana Cheng with providing these valuable experiences.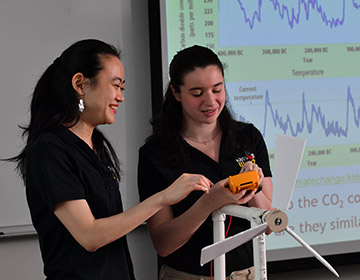 It all started when the Carroll County native talked to Cheng after class about an
externship the professor had posted on a campus job board, funded by the Kahlert Foundation.
From there they started working together, developing mathematical modeling problems
using a figure skater's blade tracings.
Next thing she knew, Talbert was jetting off to San Diego, Austin and Denver to share
their work at conferences.
Professor Cheng, now Talbert's academic adviser, encouraged her to enroll as a junior
in the Combined B.S./M.S. in Mathematics Education – Individualized Plan.
"When you get close to a professor, it opens up so many gateways," says Talbert. "Dr.
Cheng has given me so many outlets, so many experiences."
And Cheng isn't the only one supporting Talbert though her college journey. This semester,
Kristin Frank, assistant professor of mathematics, is mentoring Talbert on a graduate independent
study project exploring undergraduate students' mathematical reasoning.
And every day when she goes into the UTeach work room at 7800 York Rd., peers are
around to share stories, work together, or just eat lunch.
"It's a really great environment," says Talbert, "a home away from home."
Want to learn more about Towson University?
Request information here. 

View more information: https://www.towson.edu/fcsm/departments/mathematics/about-rachael-talbert.html
See more articles in category:
Grammar