The importance of celebrating women in science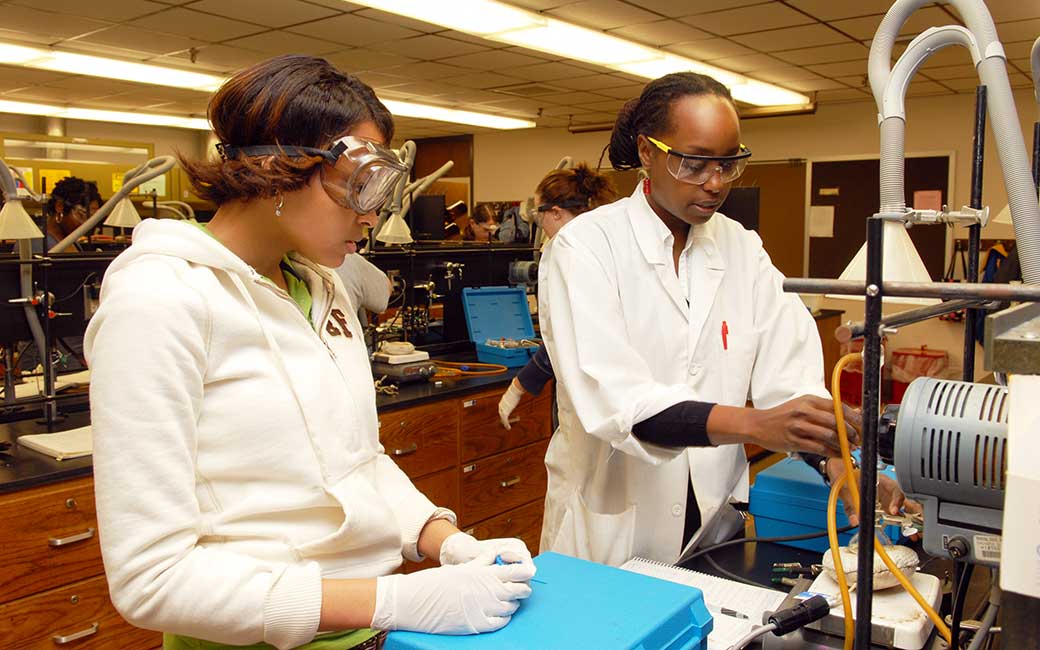 Saturday's forum speaker lineup includes women from different disciplines who all
have ties to Towson University
Towson University's Jess & Mildred Fisher College of Science and Mathematics will host its annual Women in Science Forum on Saturday, March 10 from 8:30 a.m.–1
p.m. in the University Union Chesapeake Rooms.
Register for the forum
The forum—organized by associate biology professors Cindy Ghent and Petra Tsuji—welcomes
approximately 100 secondary, undergraduate and graduate students and their teachers
as well as math and science faculty from TU and area colleges and universities to
listen to speakers discuss a variety of topics. 
It offers an arena for STEM teachers, students interested in STEM careers, and scientists
and mathematicians from academia and industry to meet, network and learn about the
research of nationally known scientists and mathematicians.
This year, the lineup of speakers includes:
Gail Gasparich, Ph.D.: Dean of the College of Arts and Sciences at Salem State University
and former professor and associate dean in the Fisher College
Clare Muhoro, Ph.D.: Associate professor of Chemistry at Towson University
Andreana Dimakakos, a forensic chemist at the Bureau of Alcohol, Tobacco, Firearms
and Explosives
Gasparich will speak on From Mice to Microbes: One Woman's Science Tale. Muhoro's topic is Science for Diplomacy and Global Development: Perspectives of an Organic Chemist, and Dimakakos's talk is entitled, Forensics? But where are your heels and Hummer?

"It is incredibly important for women to see themselves reflected at all positions
in science," said Muhoro. "This forum is a platform for women and girls, and indeed
men too, to celebrate the accomplishments of women in science, and to pledge our continued
collective support in promoting the success of women and girls at all levels in science."
In addition to addresses from the speakers, attendees will be treated to a continental
breakfast and lunch.
View more information: https://www.towson.edu/news/2018/womeninscienceforum.html
See more articles in category:
Grammar