Student Academy of Audiology | Towson University
The Towson University Chapter of the Student Academy of Audiology (TU SAA) is a very
active student organization focused on advocacy, philanthropy, and networking.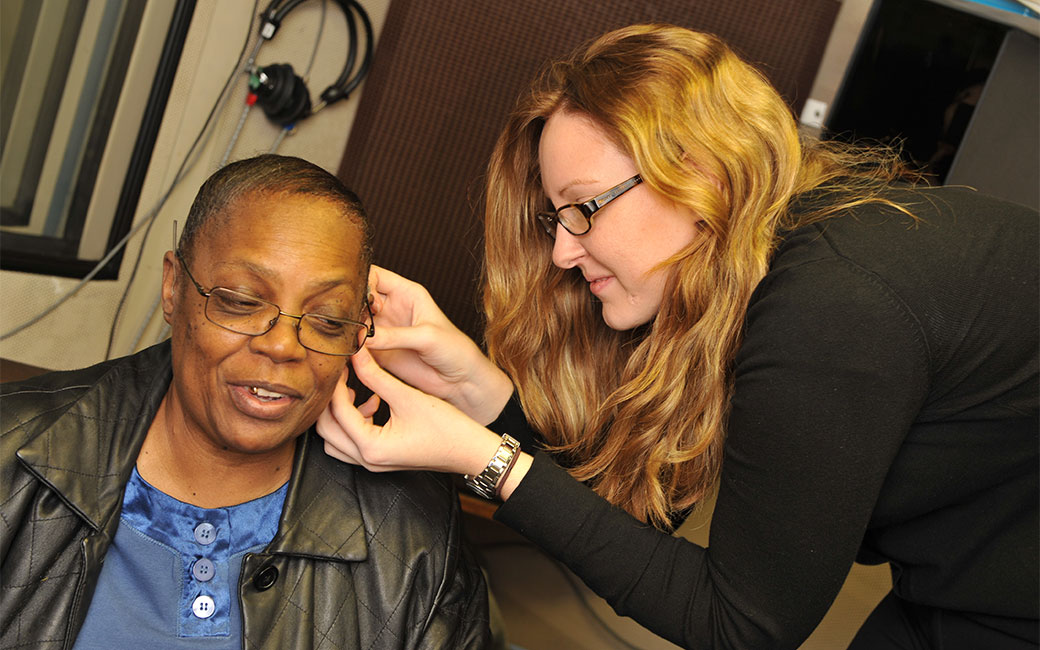 The Towson University chapter of the Student Academy of Audiology (SAA) is an academic
and professional graduate student association. Our chapter mission is to serve as
a collective voice to advance the rights, interests, and welfare of students pursuing
careers in audiology. This is accomplished by providing services, information, education,
representation, and advocacy for the students, the profession, and the general public.
The Towson University chapter of SAA is a dynamic force of student involvement both
on and off campus. Along with philanthropic projects to the surrounding communities,
our chapter also offers networking and educational opportunities with local audiologists
and professional guest speakers. The Towson University chapter of SAA firmly believes
in service learning and networking with practicing audiologists to ensure that its
members are well-versed in national and local audiological issues.
Students may also be members of the national SAA organization and membership benefits
to that include:
Subscription to the Journal of the American Academy of Audiology (JAAA), the Academy's
research journal
Subscription to AT Extra, the Academy's e-newsletter
Student rates for attendance at the national AAA convention
Opportunities to participate in a comprehensive student track and other student activities
at AAA's annual convention
Access to the Externship Registry®, the Academy's list of sites available to 4th-year
audiology externs
Access to HearCareers®, the Academy's employment services program
Access to a dedicated SAA Web site
Access to members-only areas on both the Academy and national SAA Web sites
Check out our Towson University Doctor of Audiology Instagram account to see how our SAA members get involved!



View more information: https://www.towson.edu/chp/departments/asld/grad/audiology/academy.html
See more articles in category:
Grammar