Staff | Towson University
Career Center Operations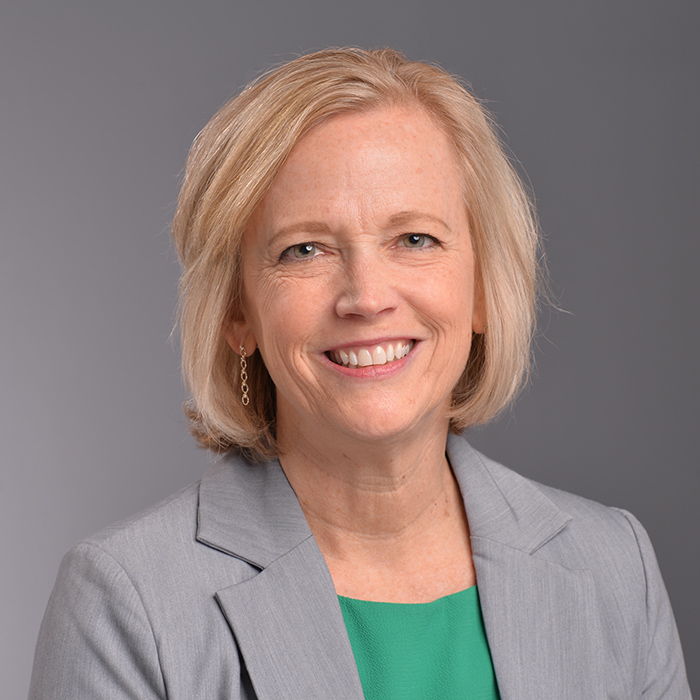 Lorie Logan-Bennett, M.A.
Assistant Vice President Career Services, Liaison to Division of Strategic Partnerships
& Applied Research
Phone: 410-704-2386
Email: lloganbennett AT_TOWSON
Lorie has the privilege working with a talented and dedicated Career Center team focused
on connecting students to their futures. This work, directly connected to the Presidential
Priority of a Lifelong Career Center, includes oversight and strategy for external
relations, career education, experiential learning and operations.
Pronouns: She/Her/Hers
Strengths: Input, Achiever, Individualization, Learner, Analytical
Hometown: Columbus, OH
Pets: our fun terrier-mix mutt, Chapo (@365_days_of_Chapo on Instagram for anyone who
wants to take a look)
I enjoy: audiobooks and podcasts, trivia and word games, running, yoga, warm weather – and
hanging out with my husband Chris and teenage sons, Quinn and Aiden
The most interesting place I traveled: ice caves in Iceland and flying at the speed of sound on the Concord
---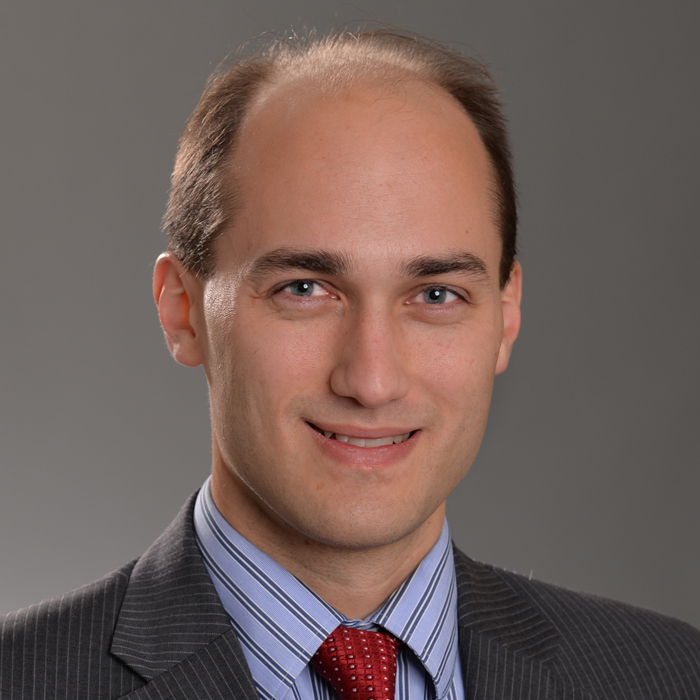 Keith Jones, M.S.
Assistant Director, Marketing and Technology
Phone: 410-704-4838
Email: krjones AT_TOWSON
Keith and his team of marketing interns help promote career-related events and services
to students through a combination of print, online, and social media. He also manages
Handshake, maintains the Career Center website, and serves on numerous university
marketing committees.
Pronouns: He/Him/His 
Strengths: Achiever, Maximizer, Learner, Responsibility, Consistency
Hometown: White Marsh, MD
Pets: We have a loving tabby cat named Samson and a Siberian Husky named Julie
First job after graduation: Junior Graphic Designer at Legg Mason
I enjoy: spending time with my wife, Sophie, and two young children, Lorelai and Reed
---
Samantha Malik
Events & Operations Assistant
Phone: 410-704-3670
Email: smalik AT_TOWSON
Strengths: Empathy, Individualization, Positivity, Responsibility, Developer
Hometown: Bethany Beach, DE
I enjoy: Broadway shows, experiencing new cultures, watching documentaries, and spending
time with my family
First job after graduation: Marketing and Events Specialist at Willow Valley Communities
The most interesting place I traveled to: Switzerland where I skydived around the Swiss Alps
---
Career Education & Advising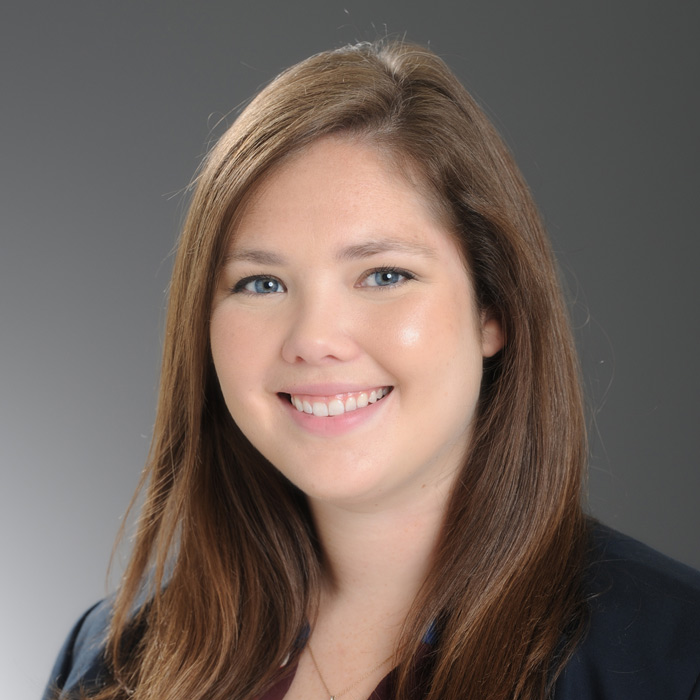 Casey Miller, M.A.
Associate Director, Career Education, Liaison to New Student & Family Programs
Phone: 410-704-4840
Email: cmiller AT_TOWSON
Casey provides oversight and strategic planning to all career education efforts and
programs including coaching and counseling, the Career Communities, and managing the
Personal Life and Career Planning course.
Pronouns: She/Her/Hers
Strengths:  Individualization, Arranger, Empathy, Developer, Maximizer
Hometown: Chestertown, MD
Pets: a hound mix named Pepper who has a lot of personality!
First job after graduation: I went straight to graduate school (at TU!) and completed my clinical internship
as a youth and family mental health counselor specializing in social skills training
Fun fact about me: I went hot air ballooning over the Grand Tetons
---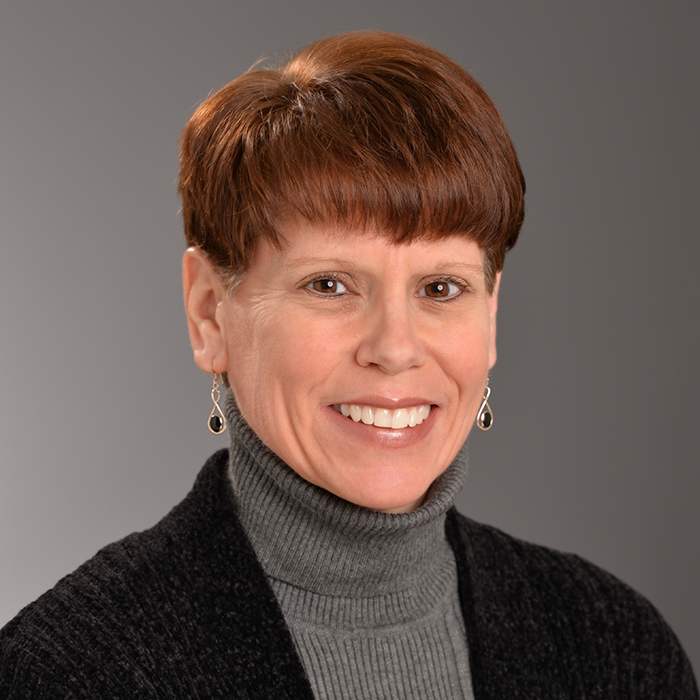 Marcy Lightfoot
Career Coach – Media, Arts, and Communication (MAC), Liaison to Civic Engagement &
Social Responsibility
Phone: 410-704-5425
Email: mlightfoot AT_TOWSON
Marcy provides targeted resources for those pursuing careers in media, arts and communication
related fields. She works with students one-on-one regarding career planning tools
and exploration.
Pronouns: She/Her/Hers
Strengths:  Input, Connectedness, Woo, Includer, Communication
Hometown: York, PA
Favorite Quote: "We can complain because rose bushes have thorns or rejoice because thorn bushes
have roses." – Abraham Lincoln
Pets: a dog, three cats, a Guinea pig, and a frog
I enjoy: exercising and attending cultural events
---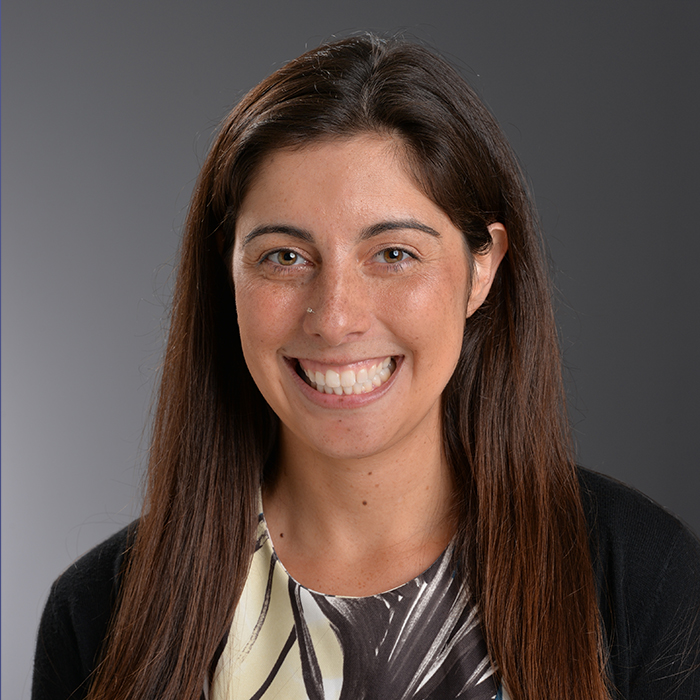 Sara Harrison
Career Coach – Health and Wellness, Liaison to Center for Student Diversity
Phone: 410-704-5087
Email: sharrison AT_TOWSON
Strengths:  Harmony, Maximizer, Developer, Consistency, Adaptability
Hometown: Lothian, MD
Favorite Quote: "The future belongs to those who believe in the beauty of their dreams." – Eleanor
Roosevelt
Pets: One stubborn but loveable black and white Paint horse named Dice.
I enjoy: brick-oven pizza, spending time with Dice, reading, car karaoke sessions and being
outside
---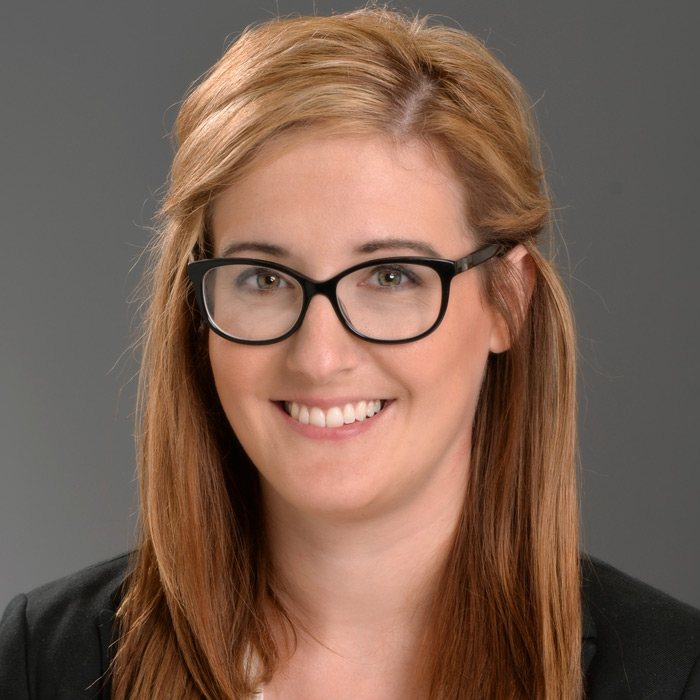 Danielle Brower, M.S.
Career Counselor, Liaison to Counseling Center
Phone: 410-704-5085
Email: dbrower AT_TOWSON
Danielle works with students individually and in groups around major and career decision
making. She also teaches the EDUC 121 Life and Career Planning course and co-supervises
our Career Peer Advisors.
Pronouns: She/Her/Hers
Strengths: Harmony, Individualization, Consistency, Discipline, Achiever
Hometown: Baltimore, MD
First job after graduation: Sales Manager at a futon store
I wish more students knew: No career journey is a straight line and while it may feel like everyone else has
life figured out, most people don't!
The most interesting place I traveled: Iceland
---
External Relations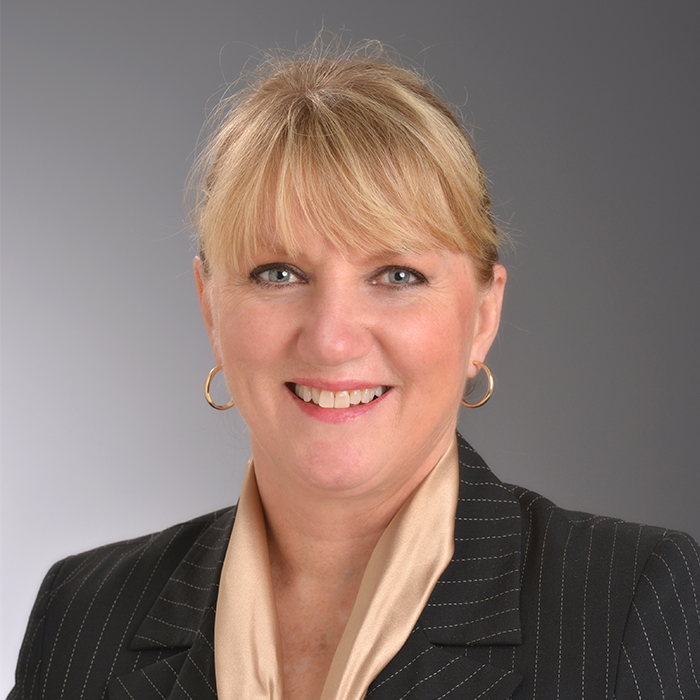 Manette Zinkand
Associate Director – External Relations
Phone: 410-704-4839
Email: mzinkand AT_TOWSON
Top 5 Strengths: Positivity, Woo, Activator, Arranger, Includer
---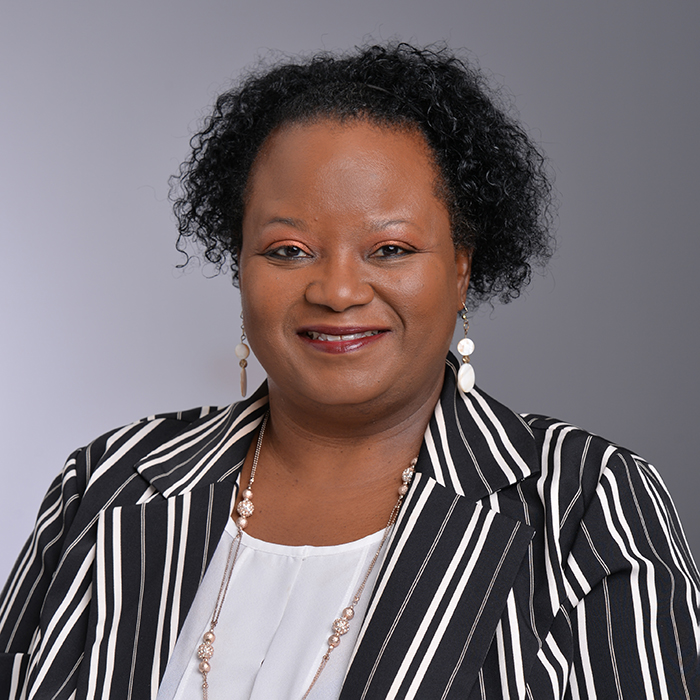 Sheila Tilghman, M.S.
Recruitment Coordinator
Phone: 410-704-3667
Email: stilghman AT_TOWSON
Pronouns: She/Her/Hers
Strengths: Developer, Intellection, Learner, Empathy, Relator
Hometown: Baltimore, MD
Pets: A lazy cat named Cupcake
Favorite Quote: "There is no passion to be found playing small in settling for a life that is less
than the one you are capable of living." – Nelson Mandela
The most interesting place I traveled: Nassau, Bahamas
---
Sidney Pink
External Outreach Coordinator – Media, Arts and Communication (MAC)
Phone: 410-704-6093
Email: spink AT_TOWSON
Sidney is an artist-administrator that manages employer and alumni relationships for the Towson University Media, Arts & Communication (MAC) Career Community. In collaboration with the MAC Career Coach, he cultivates a college-wide career community
through site visit opportunities, network expansion, job/internship obtainment, newsletters,
and mentoring.
Pronouns: He/Him/His
Strengths: Connectedness, Learner, Achiever, Discipline, Futuristic
Hometown: Hagerstown, MD
I enjoy: skiing, watching old sci-fi movies, and working in my art studio.
Fun fact about me: I perform in a community-based water ballet group called Fluid Movement.
The most interesting place I lived: Japan for 4 years.
---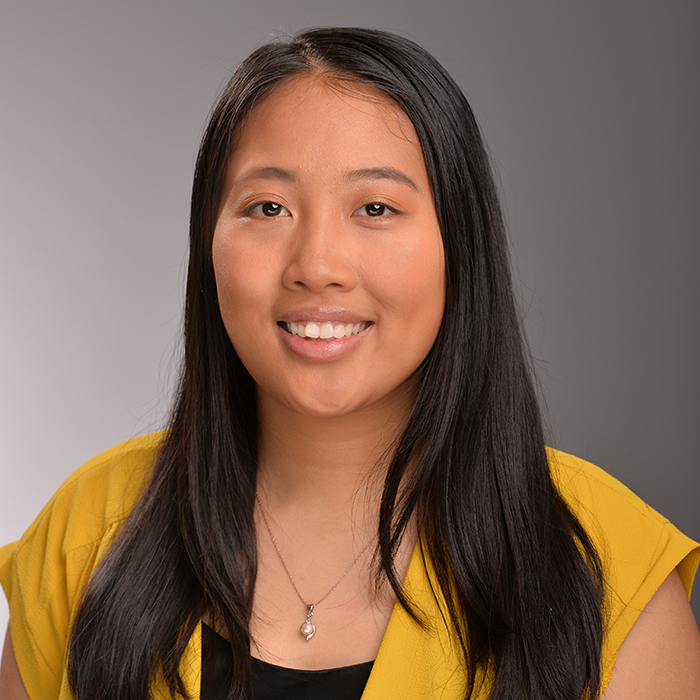 Suphitha "Mook" Phawapoothanon
Graduate Assistant – External Outreach Coordinator for STEM Career Community
Phone: 410-704-2233
Email: sphawa1 AT_STUDENTS_TOWSON
---
Internships and Experiential Education
Glenda Henkel, M.Ed., M.S.
Associate Director – Experiential Learning, Liaison to College of Education and Honors
College
Phone: 410-704-2932
Email: ghenkel AT_TOWSON
Glenda and her team promote and support policies, best practices and student opportunities
for experiential learning campus wide. As liaison to the College of Education, Glenda
prepares teacher interns for the job search process and coordinates teacher recruitment.
As liaison to the Honors College, she collaborates on programs that support undergraduate
research and promote the grad school application process.
Pronouns: She/Her/Hers
Strengths: Achiever, Connectedness, Learner, Input, Includer
Hometown: Baltimore, MD
I enjoy: attending/watching sporting events, reading, music/choral singing
First job after graduation: middle school reading/language arts teacher
The most interesting place I traveled: Italy
---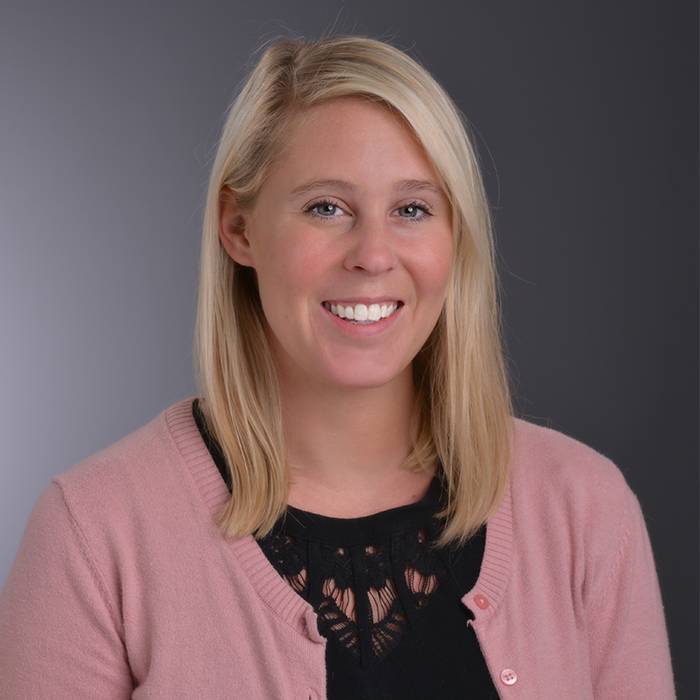 Leah Fondersmith, M.A.
Experiential Learning Coordinator, Career Coach, Liaison to Athletics
Phone: 410-704-3224
Email: lfondersmith AT_TOWSON
Leah helps students with their resumes, interviewing skills, job/internship searching
strategies and more through 1:1 advising appointments. She also coordinates the Tiger
L.E.A.P. job shadowing program and serves as the liaison to Athletics through a variety
of student athlete targeted career events.
Pronouns: She/Her/Hers
Strengths: Positivity, Developer, Learner, Empathy, Input
Hometown: Towson, MD
Pets: I may or may not be obsessed with my Bengal cat, Sailor. She looks like a snow leopard
and plays fetch!
Fun fact about me: I play the villain in a horror movie that is now streaming on Amazon Prime.
The most interesting place I traveled: Still to this day would be my study abroad experience in Australia!
---
Student Employees
Lina Aldulaimi, Career Peer Advisor
Kameryn Brinkley

, Career Peer Advisor

Amy Fondersmith, Career Peer Advisor
Marissa Pixler

, Career Peer Advisor

Jasmine Ghartey, Employer Relations Student Assistant

Adrian Battle, Marketing & Videographer Intern
Emma Campbell, Public Speaking Intern
Aaliyah Philippe-Auguste, 

Student Assistant

View more information: https://www.towson.edu/careercenter/contact/staff.html
See more articles in category:
Grammar