Societies | Towson University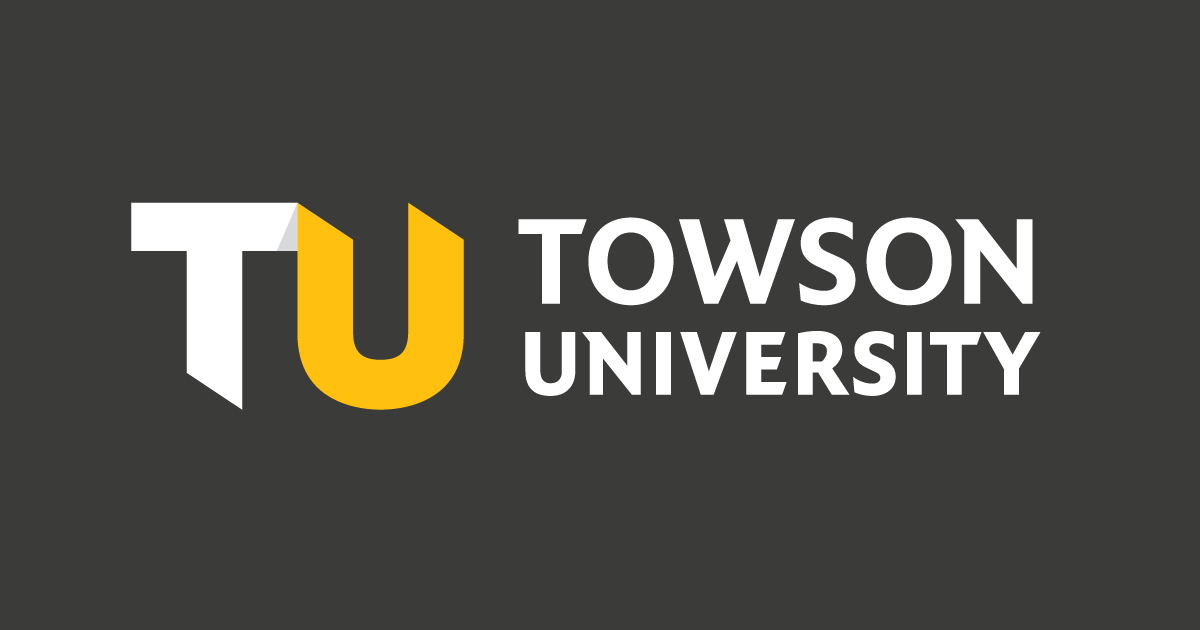 Council of Diverse Student Organizations
The Council of Diverse Student Organizations (CDSO) was founded to give a voice to
under-represented organizations and seeks to promote a shared sense of community between
multicultural student organizations. More information can be found by visiting the
CDSO's website.
Delta Alpha Pi

The Delta Alpha Pi (DAP) Honors Society was established to recognize the academic
accomplishments of students with disabilities. Members of DAP are facilitated in the
development of leadership, education, and advocacy. More information on the Delta
Alpha Pi Honors Society by visiting Accessibility & Disability Services on the second floor of the Administration Building.
Honors College Leadership Council

The Honors College Leadership Council (HCLC) is a student-led organization that promotes and fosters community, develops
programs and events and advises Honors College administration on student matters.
The HCLC exists to provide like-minded students with meaningful opportunities to strengthen
leadership skills and abilities; take initiative in shaping and enhancing their academic
experience; and engage in the central tenets of honors education—service and civic
engagement and experiential education.
There are many ways to get involved in HCLC. Each academic year, several project teams
are established to accomplish the goals of the organization. Typically, these teams
are formed around the following areas: Academics, Recruitment,Service, and Student
life
Honors College students are encouraged to get involved in the activities and projects
of HCLC throughout the academic year. Learn more about HCLC by contacting the HCLC
at hclc AT_TOWSON.
National Society of Leadership and Success (NSLS)

The Society is the nation's largest leadership honor society. The NSLS is the largest leadership honor society in the United States. Our NSLS chapter
at Towson University was started in 2015. Our local chapter is part of the national
organization with 700+ chapters and over 1.4 million members. Students are selected based on exemplary leadership potential. As of 2021 we have
2,762 members who have access to more than $500,000 in scholarships, an exclusive NSLS job board, a personalized letter of recommendation and learn from
exceptional leaders like former President Barack Obama during exclusive Speaker Broadcasts. Visit the NSLS website to learn more about and accept your nomination. 
Students are selected by their college for membership based on either academic standing
or leadership potential. The Society provides a step-by-step program for members to
build their leadership skills through participation at their campus or online. Upon
completion of the program, members receive their leadership certificate and take their
place among the top student leaders at their campus and across the country. Members
are able to list their affiliation on all statements of personal accomplishment, including
their resume.
Membership is for life and provides access to benefits including scholarships and
awards, exclusive on-campus events, employer recruitment through an online job bank,
and discounts on computers, textbooks, grad school prep courses, insurance and much
more. For more information, contact the advisors and chapter leadership at leadershipsociety AT_TOWSON.
National Society of Collegiate Scholars
The National Society of Collegiate Scholars (NSCS) is an honors organization that
recognizes and elevates high achievers. NSCS provides career and graduate school connections,
leadership and service opportunities and gives out a million dollars in scholarships
annually. NSCS members are deeply committed to scholarship, leadership and service
and as a result, are impacting their campus and local communities every day.
Towson University's chapter started in 2001.  For more information, contact the advisor Tammie King-Kelly (tkingkelly AT_TOWSON)  
Omicron Delta Kappa (ODK®)

Omicron Delta Kappa is the National Leadership Honor Society that recognizes and encourages superior
scholarship, leadership and exemplary character. Membership in ODK® is a mark of the
highest distinction and honor. ODK® recognizes achievements in the five following
areas:
Scholarship
Athletics
Campus/community service, social/religious activities, student government
Journalism, speech and mass media
Creative and performing arts
To be eligible to apply, students must be a junior, senior, or graduate student with
a 3.5 GPA or higher, and exemplify leadership in one of the 5 phases listed above.
For more information, contact Chris Rindosh (crindosh AT_TOWSON) or Corey Bailey (cbailey AT_TOWSON). 

Order of Omega

Each academic term, the top 3% of scholars and leaders within the TU Greek community
are inducted into the Rho Alpha Chapter of the Order of Omega.  For more information,
see the Leadership Initiatives webpage.
Student Government Association

The Student Government Association (SGA) is the student body's governing entity and
serves as a liaison for undergraduate students by advocating for progress towards
achieving common goals. The organization includes several elements:
Executive: President, Vice President, Treasurer, Attorney General, and Chief of Staff
Senate – undergraduate students who are elected to serve as the voice of the student
population and represent the needs of all recognized student organizations

 

Cabinet – undergraduate students are selected to serve as Directors/Assistant Directors
to plan and host programs each semester
Judicial – undergraduate students are selected to ajudicate and/or enforce specific
elements of organization policies/procedures 
Meetings are held weekly every Tuesday at 5pm during each academic semester (not including
winter or summer sessions ) and are open to ALL members of the TU community. 
For more information regarding the organization, opportunities to get involved, SGA
policies/procedures, and annual priorities/events send communication to sga AT_TOWSON or visit the website.
University Residence Government

The University Residence Government (URG) serves as a representative governing body
for Towson University residents and aims to enhance the resident experience of Towson's
undergraduate students.
URG is divided into the executive board as well as Building Councils, a representative
group of students from each residence hall around campus to turn each of the halls
into a comfortable and inviting home during the academic years. Learn more about the University Residence Government. 
View more information: https://www.towson.edu/studentlife/activities/leadership/societies/
See more articles in category:
Grammar