Signature Projects | Towson University
 BTU supports a variety of signature projects to sustain, scale, align, and institutionalize
critical community-engagement efforts across campus and throughout the community.
These projects receive the following wrap-around strategic support:
Connecting & convening with key internal and external partners
Specialized consultative services
Program and budget management and oversight
Advocacy for sustained support and resources
Dissemination and promotion of program impact
Take the first step: Schedule a discovery meeting with the BTU Team
 If you're interested in growing your community engagement and partnership work or
exploring how BTU can support your efforts, contact the BTU team.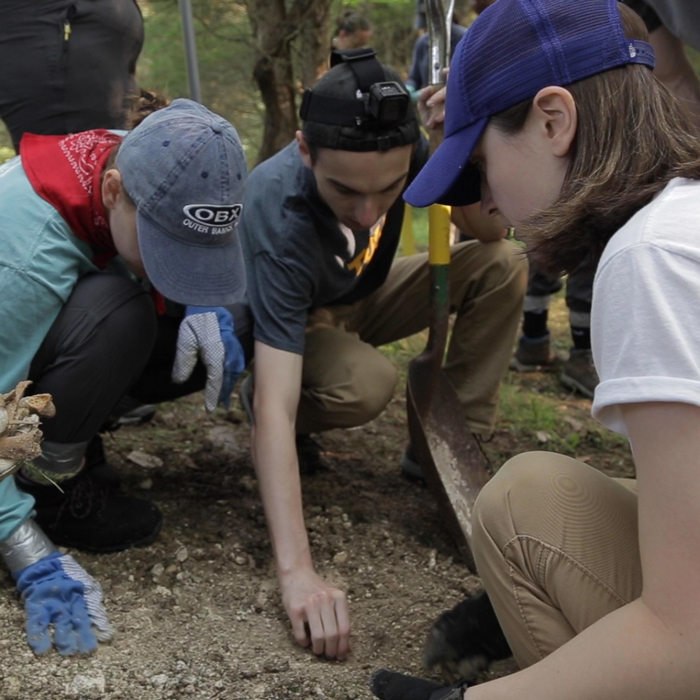 Advanced Forensics Field Investigations
TU lead: Dana Kollman, Ph.D., Dept. of Sociology, Anthropology, and Criminal Justice
Partner: Bay Area Recovery Canines
This interdisciplinary project is centered in the work performed by students in the
Department of Sociology, Anthropology and Criminal Justice, who have had success searching
for and recovering human remains at the request of law enforcement and forensic archaeologists.
---
AileyCamp Baltimore
TU lead: Linda-Denise Fisher-Harrell, MFA, Dept. of Dance
Partner: Baltimore City Public Schools
Hosted by TU, AileyCamp Baltimore delivers programming based on the successful national
Ailey Camp model. Rigorous dance instruction is used as a vehicle for nurturing discipline,
expressivity, creativity, and self-confidence in high-risk adolescents. Now the recipient
of Title I funding, BTU is assisting this landmark program with data collection and
analysis to sustain AileyCamp.
---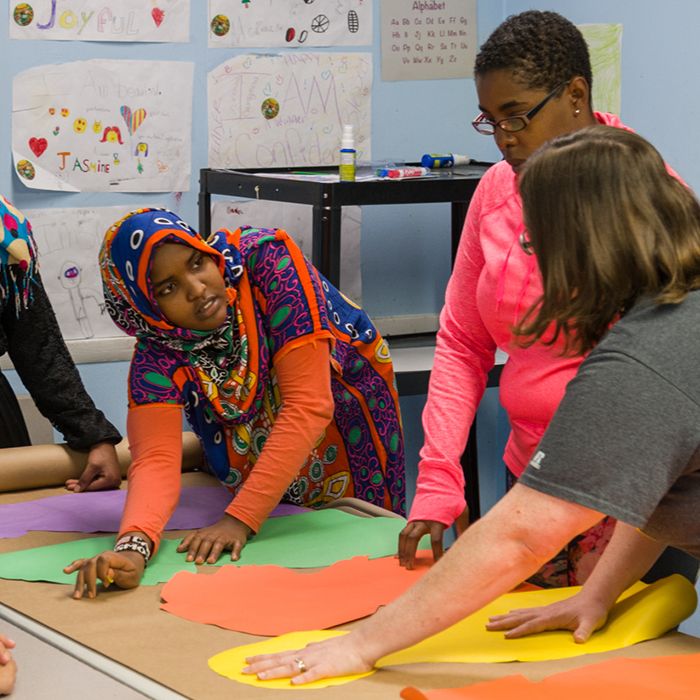 BCCC Refugee Youth Partnership
TU lead: Kate Collins, Ph.D., Master of Arts in Interdisciplinary Arts Infusion
Partners: BCCC Refugee Youth Project, Patterson High School
This community engagement curricular project uses innovative curriculum to enable
collaborative artmaking strategies that support and engage refugee youth in Baltimore.
This emerging investment project has transformed into a priority investment focused
on expanding community engagement with this population.
---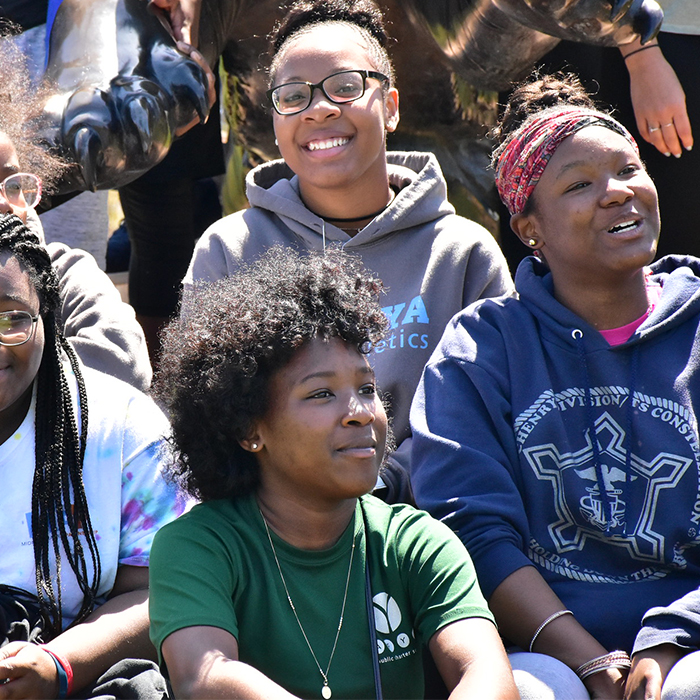 College of Education and Urban Education
TU lead: Jessica Shiller, Ph.D., Dept. of Instructional Leadership & Professional Development
Partners: Baltimore City Public Schools, Afya Public Charter School, Calvin M. Rodwell Elementary
School, Forest Park High School
Using Baltimore City as a case study, students study how racial inequity in urban
schools came to be and how to combat it. Students learn about community schools and
spend time in them, working with community school coordinators in the school programming.
---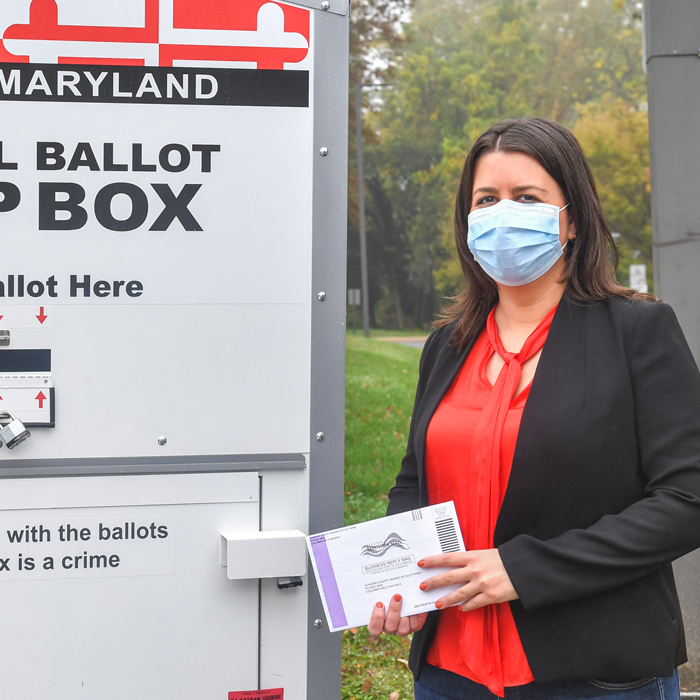 Empowering Secure Elections
TU leads: Natalie Scala, Ph.D., Dept. Business Analytics & Technology Management; Josh Dehlinger,
Ph.D., Dept. of Computer & Information Sciences
Partners: Harford County Board of Elections & Anne Arundel County Board of Elections
The College of Business and Economics and Fisher College of Science and Mathematics
are collaborating to examine potential physical, cyber, and human vulnerabilities
to the voting process and create educational materials for Board of Elections personnel.
---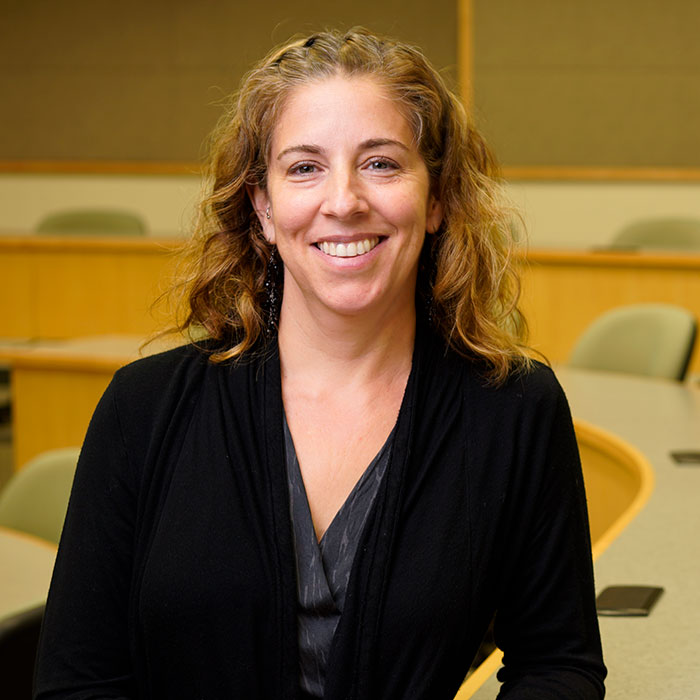 Fair Chance Higher Education Initiative
TU lead: Elyshia Aseltine, Ph.D., Dept. of Criminal Justice
Partners: Baltimore County Detention Center, Goucher Prison Education Partnership, Harford
County Detention Center, Jessup Correctional Institution, University of Baltimore
Second Chance Program, Volunteers of America
Based off the successful creation of an increased Inside-Out cohort of TU faculty
from emerging support in 2018–19, this project seeks to increase the capacity for
formerly incarcerated individuals to access higher education and employment opportunities.
---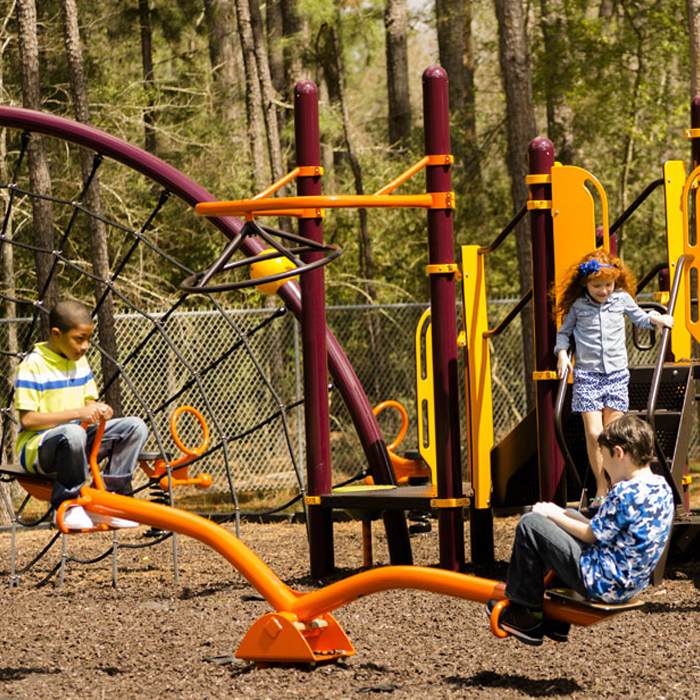 GIVE: Grantwriting in Valued Environments
TU lead: Zosha Stuckey, Ph.D., Dept. of English
Partners: Friends of Patapsco Valley State Park, North Korean Refugees in the United States,
Safe Alternative Foundation for Education, Tubman House
This partnership advances students' professional writing goals by connecting their
coursework to the writing needs of small non-profit organizations in the Baltimore/Washington
region.
---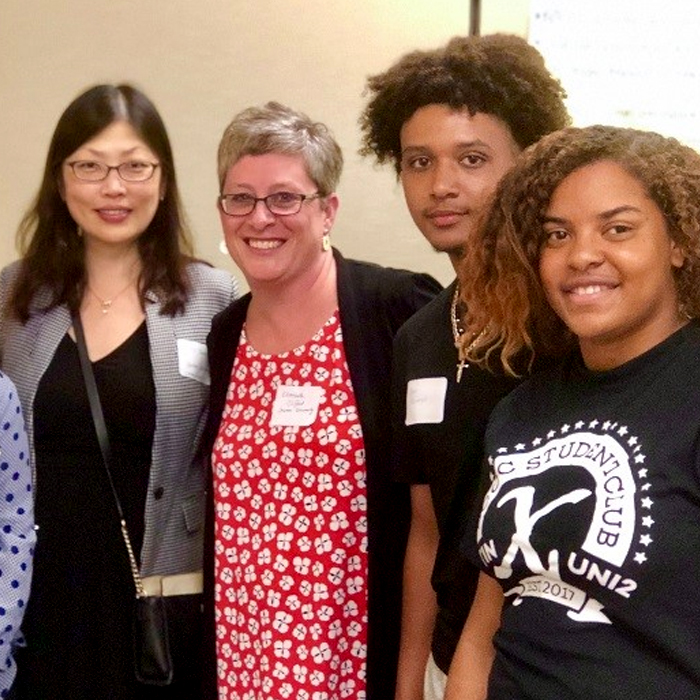 Home and the Human: Public Humanities Immigration and Refugee Outreach Project
TU lead: Jennifer Ballengee, Ph.D., Dept. of English
Partner: Baltimore Immigration Outreach Service Center
Through this service-oriented partnership with the Baltimore Immigration Outreach
Service Center, students will gather refugee stories as part of asylum application
processes and as public testimony to the situation of refugees and immigrants in the
Baltimore region and the work of the IOSC.
---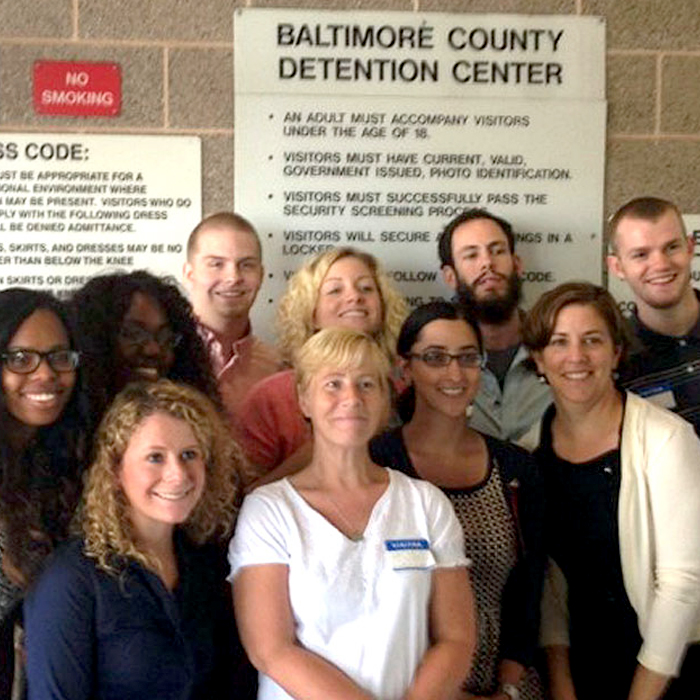 Inside-Out Prison Exchange
TU lead: Elyshia Aseltine, Ph.D., Dept. of Criminal Justice
Partners: Baltimore County Detention Center, Harford County Detention Center, Jessup Correctional
Institution
Inside-Out courses provide unique opportunities to bring TU students and incarcerated
students together inside a correctional institution to learn together as peers. This
successful emerging investment has transformed into a larger priority investment to
further develop and support returning citizens.
---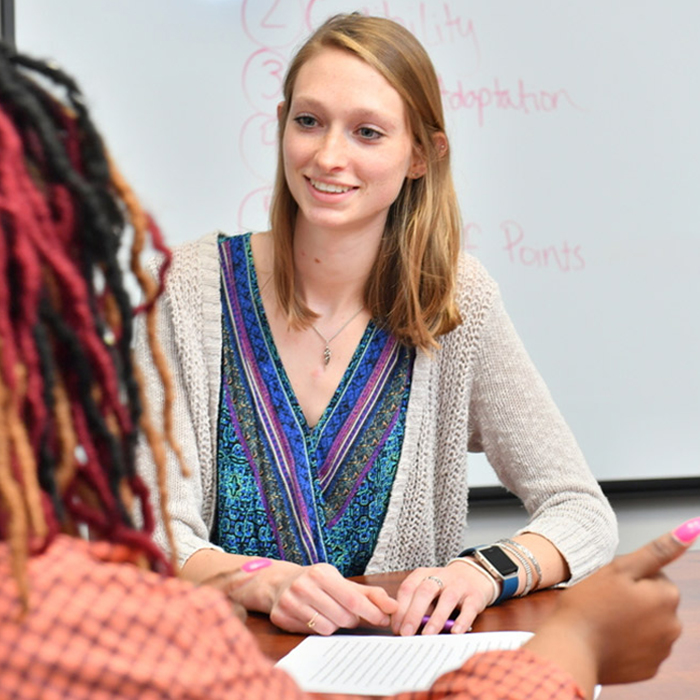 Public Communication Center
TU lead: Desiree Rowe, Ph.D., Dept. of Communication Studies
Partner: to be determined
The PCC provides direct services to students in classes with a presentation component
and provides a space for cross-campus and community engagement.
---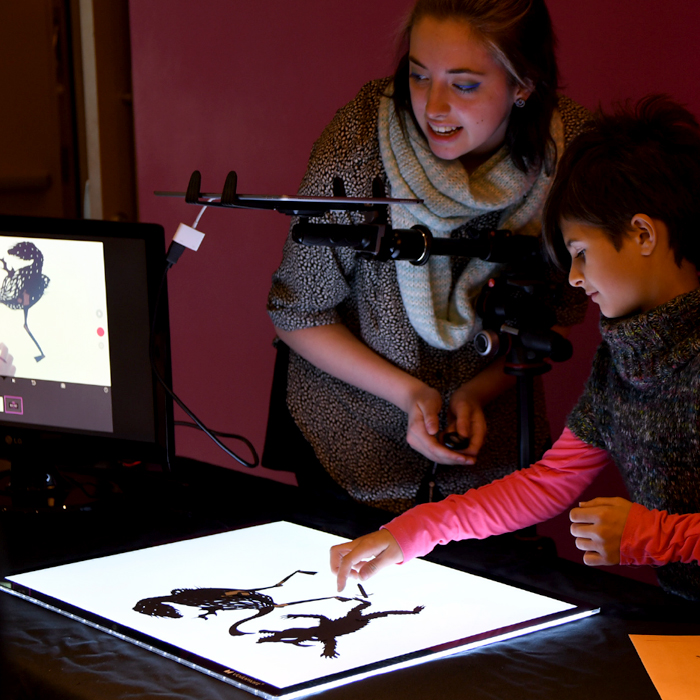 Sweaty Eyeballs Animation at the SNF Parkway Theatre
TU lead: Phillip Davis, MFA, Dept. of Art + Design, Art History, Art Education
Partners: Stavros Niarchos Foundation Parkway Theatre, Maryland Institute College of Art, Maryland
Film Festival–Stavros Niarchos Parkway Theatre
This community engagement curricular project offers students programming, networking
and educational opportunities in the animation field and access to cutting-edge animators.
The festival provides an opportunity for local audiences to experience animated films
that might not otherwise have a clear path to distribution through the Station North
Arts District in Baltimore. As part of a partnership with the Maryland Film Festival,
Sweaty Eyeballs is part of a larger institutional focus on arts entrepreneurship.
---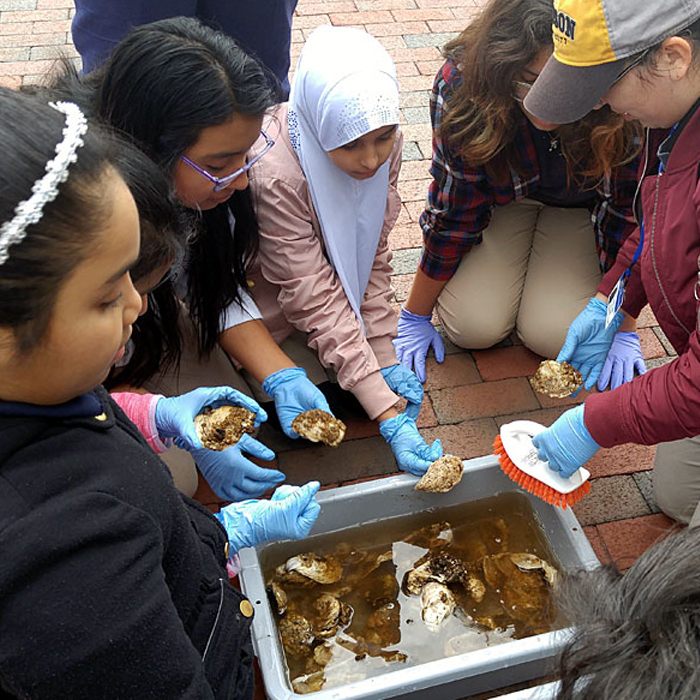 TEAB: Teaching Environmental Awareness in Baltimore
TU lead: Sarah Haines, Ph.D., Dept. of Biological Sciences
Partner: National Aquarium
This partnership enables Baltimore City school students to explore the environment
of the Chesapeake Bay Watershed and the Inner Harbor through hands-on experience at
the National Aquarium in Baltimore.
---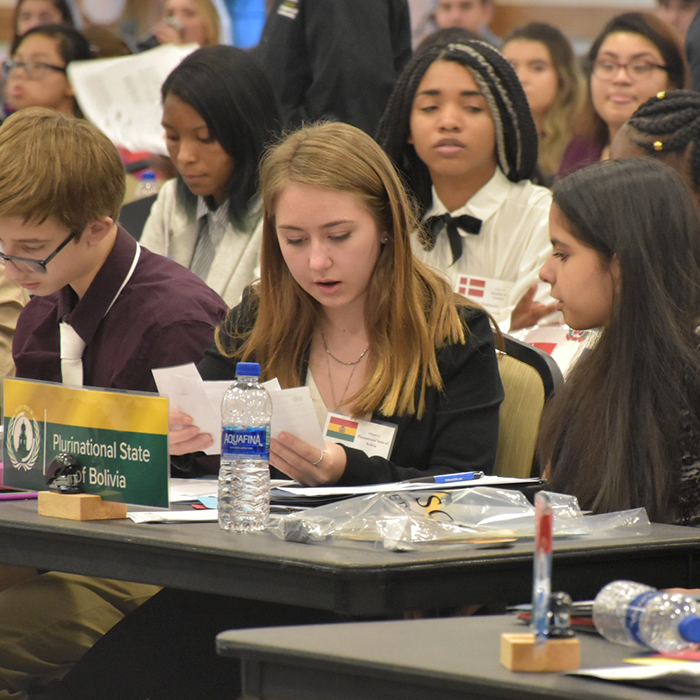 TU-BCPS Model United Nations
TU lead: Alison Rios Millett McCartney, Ph.D., Dept. of Political Science
Partner: Baltimore County Public Schools
The TU-BCPS Model UN program provides equal access to civic engagement learning experiences
for students in Baltimore County Public Schools while providing TU students with hands-on
opportunities mentoring high school students.
---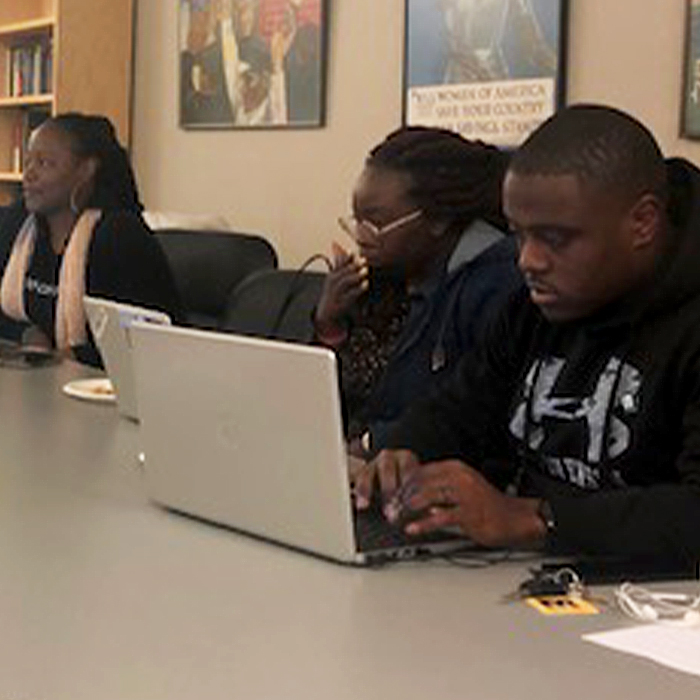 TU Empowering Communities Project
TU leads: Aminata Silah, Ph.D., Dept. of Political Science; Donn Worgs, Ph.D., Department of
Political Science
Partners: A variety of black and/or minority-led Baltimore City nonprofit organizations
This partnership between the Department of Political Science and several nonprofit
organizations is focused on economic empowerment and capacity building with goals
around connecting nonprofits to opportunities, providing technical assistance, and
facilitating collaborative ventures.
---
Women's Leadership Collective
TU lead: Nancy Grasmick, Ph.D., Presidential Scholar for Innovation in Teacher and Leader
Preparation
Partner: Junior Achievement of Central Maryland
The Women's Leadership Collective at Towson University provides leadership skills
and experience to women throughout their academic and professional lives—while creating
a collective of women supporting women.
---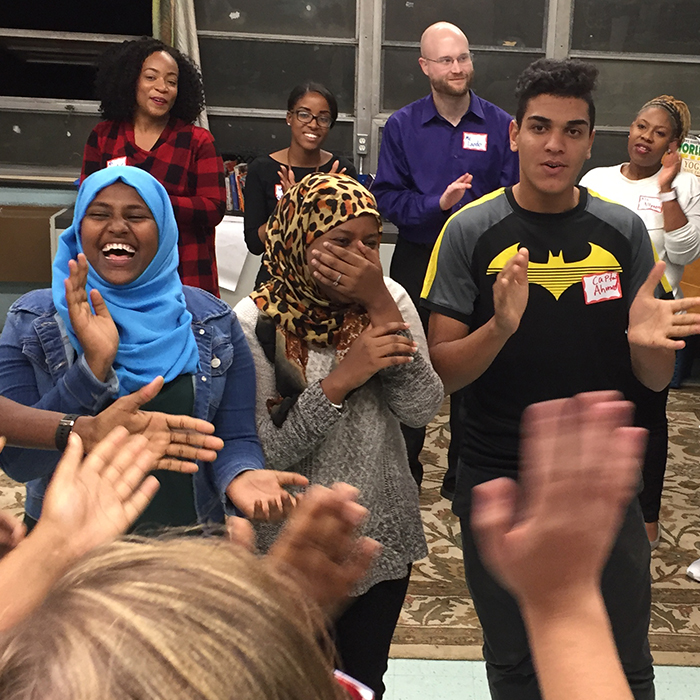 YAAAS! Youth Allies and Artists Taking Action in Society
TU lead: Kate Collins, Ph.D., Master of Arts in Interdisciplinary Arts Infusion
Partners: Baltimore City Community College Refugee Youth Project, Patterson High School
YAAAS! provides refugee high school students with safe, positive opportunities to
collaborate one-on-one with TU students, increasing their global competencies.

View more information: https://www.towson.edu/campus/community/investments.html
See more articles in category:
Grammar