Share it if you've earned it: TU professor's GIFs foster community during pandemic
Assistant professor Lynn Tomlinson's series of animated merit badges highlight the
(big and small) achievements of people staying at home to stop the spread of COVID-19
While sheltering at home during the novel coronavirus pandemic, everyday actions like
getting off the couch or putting on pants take on new meaning.
That's part of what inspired animator Lynn Tomlinson, an assistant professor in Towson University's Department of Electronic Media and Film, to release a collection of COVID-19 merit badges in the form of animated GIFs.
"I wanted to make these badges because it's hard to feel like you are helping out
just by staying home," Tomlinson says. "But the truth is, we are helping, and that
is so important right now."
Tomlinson, whose award-winning clay-on-glass animated films have been screened around the globe, made the merit badges as awards her friends
could share on social media. "I post them and I say, 'Share it if you've earned it!'"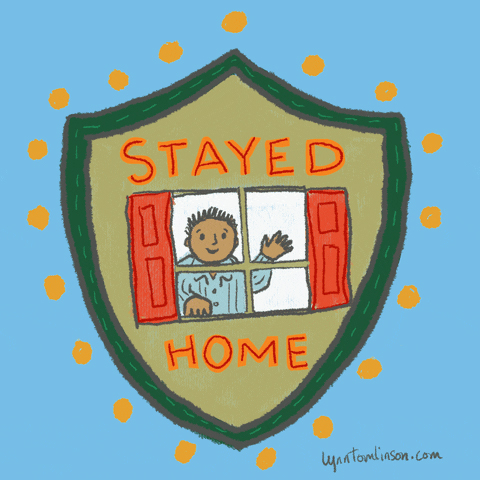 "Of course, we're most grateful to the people on the front lines whose lives are at
risk, but we're also thankful for the daily efforts people are making for the common
good: staying in touch with elders, taking care of their own well-being or making
small sacrifices like canceling travel plans," she says.
The badges she creates are inspired by her own family's experiences staying at home
together. She gets feedback and input from her children, including her daughter Lucy
Saper, a freshman at TU. She's also brought to life suggestions from friends on social
media.
"They are changing as time goes by," Tomlinson says, noting that the badge for one
week at home felt like a big deal when she created it, and now she's working on one
for week seven. As weeks passed, she added a badge for cutting your own hair. "Sometimes
they're silly, like putting on pants, and some of them are more meaningful, like requesting
an absentee ballot."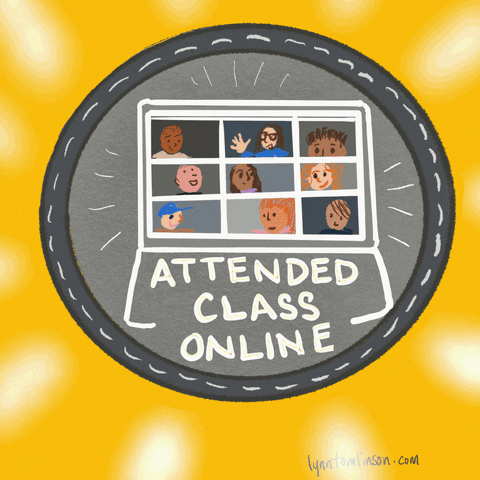 For Tomlinson, focusing on a project like this during the pandemic has several benefits.
For one, it can be therapeutic. "When you're doing art and focusing on the task at
hand, you get into a flow where all you're thinking about are the shapes and colors,"
she says. "There's also a personal reward when people appreciate it, that it resonates
with other people."
It also has helped her connect with her students, who are working on their own projects.
"I can relate to their need to keep up momentum and struggling at times to find motivation,"
Tomlinson says. "By having a little task that I've set for myself, I can share in
that idea of what it takes to keep yourself motivated. And the feeling of accomplishment
when you get something done."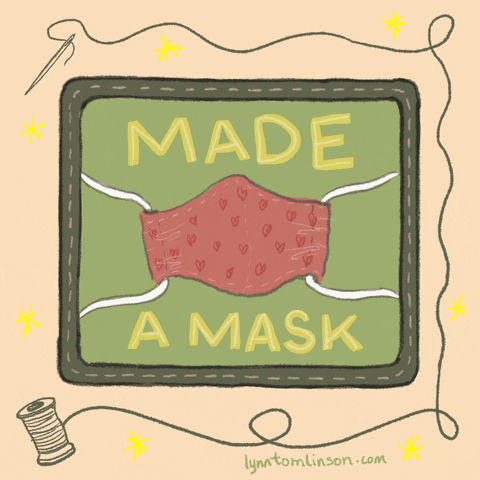 To create the animations, Tomlinson uses Procreate on her iPad. Simple designs, like
"Got Off The Couch," take as little as two hours, while more complicated animations
come to life over multiple days.
"It's a technology that's new to me, and with each one I'm learning a little more,"
she says. Some of her students have adapted class projects to use the same tool. "It's
another way we can learn together."
Tomlinson hopes the merit badges create community during a time when it's easy to
feel distant. "Sharing them creates a feeling of connection to others."

View more information: https://www.towson.edu/news/2020/coronavirus-merit-badges-gifs.html
See more articles in category:
Grammar