'Seats on the Streets' offers TU community outdoor dining just off campus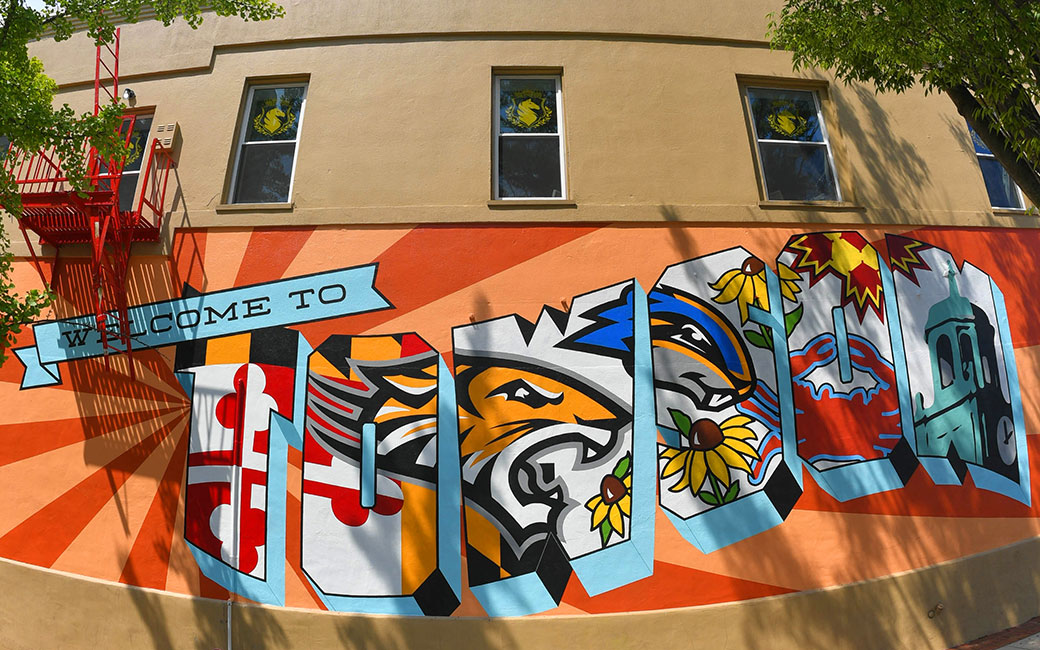 The Towson Chamber of Commerce has announced plans for outdoor dining within a short
walk of TU
As the Towson University community prepares for the end of the semester and a week of Commencement ceremonies in May, the Towson Chamber of Commerce is bringing back a popular outdoor dining effort as
weather warms. The chamber and the Baltimore County government started "Seats on the
Street" (SOTS) last summer to allow restaurants to offer physically distanced tables
in outdoor spaces. 
The 2021 "Seats on the Street" will start Sunday, April 11, from 11 a.m. to 9 p.m.
with plans to continue each Sunday throughout the summer. Restaurants including CVP,
Nacho Mama's, The Point, Slice, Thai One On, C&R Pub, San Sushi and Den Da Cafe will
be offering expanded outdoor dining space, according to the chamber of commerce.
To enable outdoor seating, traffic will be closed on Pennsylvania Avenue between York
Road and Washington Avenue. There will be a DJ from 11 a.m. to 7 p.m., with corn hole
and other family friendly games. Outdoor dining will not happen if there is rain.
"The restaurants have been hit very hard over the last year," says Nancy Hafford, executive director of the Towson Chamber of Commerce. "It is going to take
years for them to recover their losses. As a community, it is important that we support
them as much as possible. SOTS is a safe way to enjoy the spring and summer weather."
TU recently announced a transition period for staff to prepare for the full offering
of in-person academic, residential and social activities in the fall. Uptown businesses
are an important part of the off-campus extension of TU's community.
"I'm both impressed by and thankful for the work of the Towson Chamber of Commerce
to help the uptown business district through the financial crisis of this pandemic.
Trevor and I are great fans of dining in uptown Towson," President Kim Schatzel says.
"The relationship between our TU community and Towson businesses is one of mutual
benefit. As we transition toward a full on-campus experience in the fall, I know our
community will find joy and comfort in returning to the uptown Towson district, as
well."
TU's impact on the uptown district is significant, with more than $1 billion in public and private investment underway in within a quarter-mile of campus. Those projects include Towson Row—housing,
retail and restaurant space between York Road and Towsontown Boulevard, north of campus—and
Circle East, a project on York Road that is bringing in new retail and restaurants,
including the recently opened Shake Shack.
In addition, TU is revitalizing the historic Armory building in uptown Towson. When it opens in coming months as the StarTUp at The Armory, it
will be a vibrant center for business engagement and outreach. There are plans for
a name-brand coffee retailer in the space, too. Combined with TU's newly purchased
office space at 401 Washington Street, the university's presence in uptown Towson
will grow in the second half of 2021.

View more information: https://www.towson.edu/news/2021/towson-seats-on-the-streets-2021.html?utm_source=news&utm_medium=newsfeed&utm_campaign=
See more articles in category:
Grammar