Sarah Sears | Towson University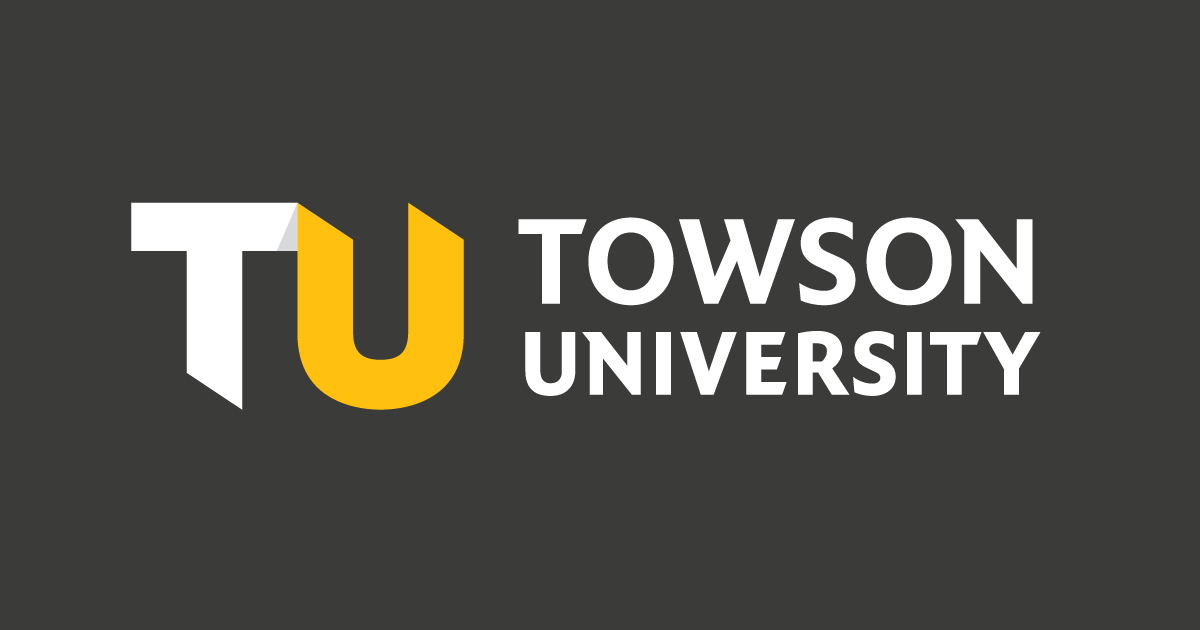 The choice to pursue child life certification was a deeply personal one for Sarah
Sears. "I worked with a Certified Child Life Specialist at Johns Hopkins when I was
little," Sears said. "She helped to make the hospital a less scary place, and she made sure I was aware
of what was happening to me using developmentally appropriate language and play."
"I'm a strong advocate for allowing a child to be a child in a health care setting,"
Sears added. "A hospitalization can be challenging for children and their families."
Sears' childhood experience coupled with her love for working with children led her
to Towson University's child life program. Students in the B.S. to M.S. program earn a bachelor's degree in Family and Human Services (Introduction to Child Life Track) and a master's in Child Life, Administration and Family Collaboration, all in five years.
"As a Certified Child Life Specialist, I will provide developmentally appropriate play
opportunities, explain procedures and surgeries in developmentally appropriate language
using medical play and psychological preparation, and advocate for the psychosocial
needs of a child," Sears said. "[I can also] help to identify stressors and then provide support and interventions."
Sears graduated with her bachelor's in May 2017 and is now completing her master's.
Her experiences both inside and outside of the classroom have prepared and challenged
her.
"This program gave me a passion for learning," Sears said. "My classes challenged me to take new perspectives, question my own biases, and participate
in conversations and activities that made me step outside my comfort zone to best
prepare for work as a CCLS."
"The professors in this department care about my success, not only in their class but
also in the field," she added.
As an undergraduate, Sears completed her child life practicum at The Herman and Walter Samuelson Children's Hospital at Sinai, where she worked directly with Certified Child Life Specialists.
At her practicum site, she would check on patients and encourage the children to come
to the hospital's playroom. "Children learn through play, and it helps to normalize experiences for them," Sears said.
"[At my practicum site] I broadened my knowledge of medical terminology, medical diagnoses,
and child life-specific interventions and techniques," Sears said. "I also saw firsthand
how hospitalization, illness and injury may impact typical development."
Sears also observed Certified Child Life Specialists provide support and distraction
to patients. "This was a great learning opportunity because I was able see how a CCLS
could help make a procedure less stressful for a child," Sears said. "I learned that
providing support can promote positive coping."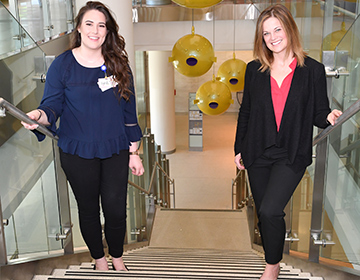 As a graduate student, Sears currently works as Child Life Assistant (CLA) at Johns Hopkins Children's Center. Along with another CLA, Sears runs a large play room for the patients called The Great Room.
"I set up the room with all different types of toys and gross motor activities such
as bowling, a giant Jenga© set, a giant Connect Four© game, blocks, trains, balls, and we even have a full size basketball hoop," Sears said.
Sears and her coworker at the Johns Hopkins's Children Center create weekly activity
schedules to advertise that the Great Room is open every day. "We have a movie night
every Wednesday for families and patients, which is another great way to help normalize
the hospital for these patients," she added.
"The best part about my job is getting see a child's face light up when they come in the Great Room," Sears said. "Even if it is for a short amount of time, they forget they are in the hospital because
they are getting to do what every child loves—play!"
"Now that I'm in the master's portion of my program, I'm excited to dive deeper into
the academic world of child life and learn as much as I can before my Child Life internship." 
View more information: https://www.towson.edu/cla/departments/familystudies/ssears.html
See more articles in category:
Best