SafeRide | Towson University
SafeRide is an on-call service provided from 2:30 a.m. to 7 a.m daily.  Pick-up and
drop off service is available for all areas on  campus and in the University Village.
Service may also be requested from any designated Tiger-In-Town stop on York Road
between Towsontown Blvd & Joppa Road. Pick-up locations must be accessible by a vehicle. 
While service is usually provided within 10-15 minutes of the request, during periods
of high-demand it take up to 30 minutes.  Please plan accordingly. To request a ride, call 410-704-SAFE. You can also hail the SafeRide driver for a ride.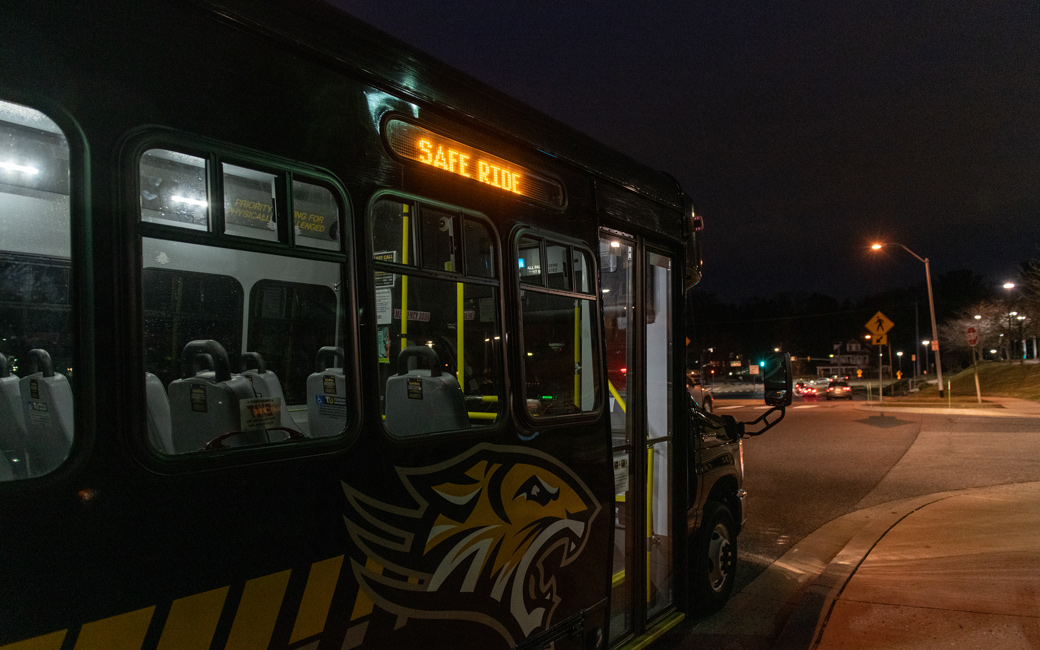 SafeRide
Service will be provided to any on campus location accessible with a vehicle.
When on campus, you may feel free to flag down the Safe Ride bus for service in any
area accessible by vehicle.
University Village is included in SafeRide service.
Designated Tiger In Town (PDF) route stops are pick-up locations for SafeRide for
those returning to campus.  Please go the main shuttle webpage for shuttle route information.
SafeWalk
If at any time you are uncomfortable walking on campus, a SafeWalk escort will be
provided 24 hours a day.
Call TUPD at 410-704-SAFE.
See Transportation Regulations (PDF) for more detailed information on SafeRide and SafeWalk.


View more information: https://www.towson.edu/parking/shuttle/saferide.html
See more articles in category:
Grammar