Retired TU professor recognized for service to White House press
Martha Joynt Kumar honored by White House Correspondents' Association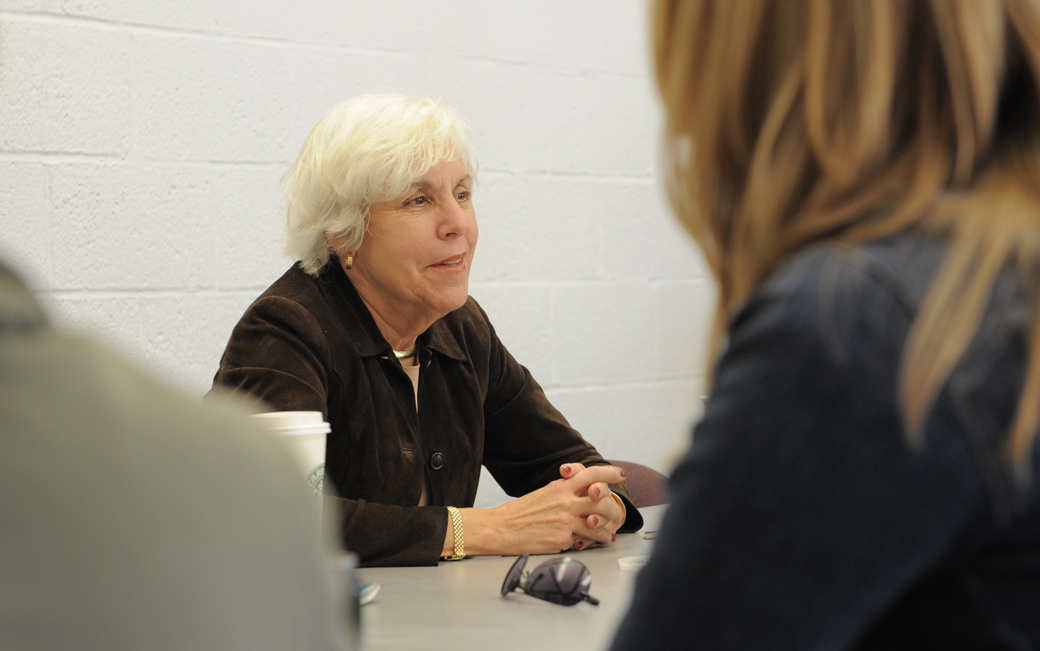 A Towson University professor emerita has been honored for her exceptional service
to the White House Correspondents' Association.
Martha Joynt Kumar was to be honored with The President's Award at the April 28 reception
at the Washington Hilton in Washington, D.C.
Kumar is a scholar of the presidency and the media who covers the White House. She
has spent two decades documenting the relationship between journalists and the presidency.
The former professor of political science is an authority on the presidency and is often quoted in news stories. Her record-keeping
is often leaned on as authoritative information.
In a statement, WHCA president Margaret Talev called Kumar "a treasure" and "an incredible
resource who is uniquely accessible in real time because of her regular presence in
the briefing room and press workspace and her ongoing discussions with the administration."
Talev continued, "When covering a president who prides himself on upending the status
quo and leaving his own mark on traditions, it's especially valuable to have Martha's
expertise to help put his words and actions in context with past administrations."
Among the many tasks Kumar performs regularly: tracking how often journalists get
to ask questions of the president.
She has authored several books on the presidency and the press, including "Managing
the President's Message: The White House Communications Operation."
Kumar directs the White House Transition Project and serves on the board of the White
House Historical Association.

View more information: https://www.towson.edu/news/2018/marthajoyntkumar.html
See more articles in category:
Grammar