Paintings by Italian-Jewish activist Carlo Levi on display at the College of Liberal Arts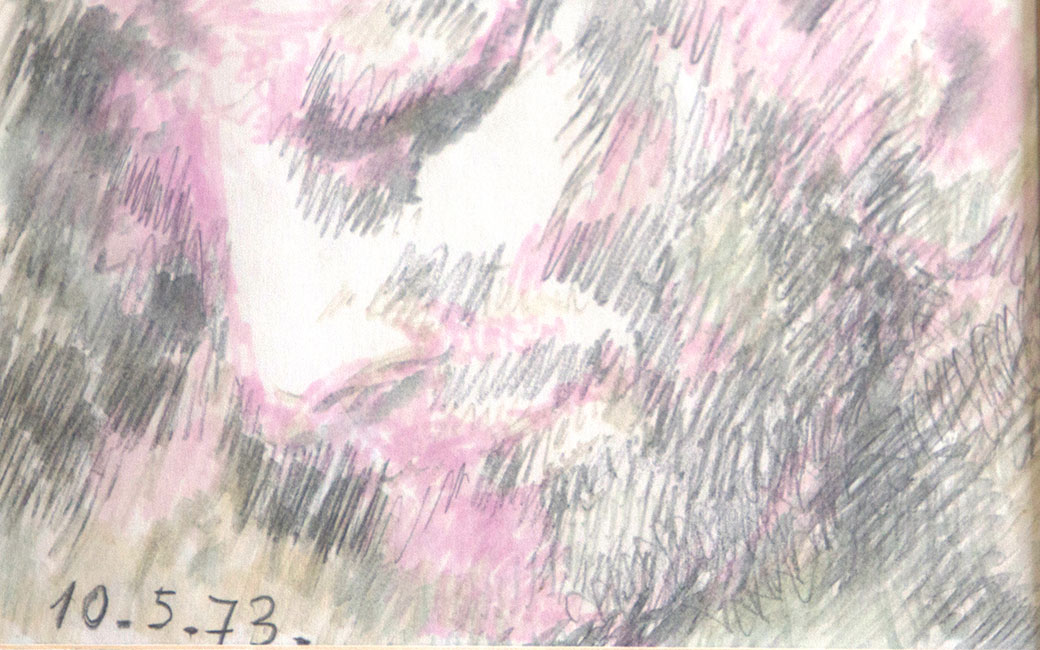 Never before shown in the U.S., the exhibit includes 45 drawings made by the 20th
century writer and activist during a time of temporary blindness
A collection of high-quality reproductions of paintings by well-known Italian-Jewish
author Carlo Levi will be exhibited for the first time in the U.S. at Towson University's
College of Liberal Arts from March 25 – 29.
Levi was best known for "Cristo si è fermato a Eboli" (Christ Stopped at Eboli), a
memoir chronicling his years in exile after his political activism led to banishment
to a remote region of southern Italy by Benito Mussolini's fascist government.
The drawings on display at Towson University include 45 works made by Levi during
a period of temporary blindness caused by diabetes in 1973.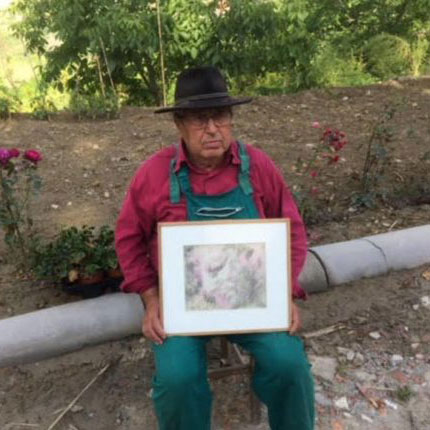 To kick off the event, curator Antonino Sottile Zumbo, an Italian lawyer, museum director
and speaker on 20th century art and literature, will give two lectures—one in English
on March 27 and in Italian on March 28.
"Carlo Levi was a master of all media: prose, poetry, drawing, painting and sculpture,"
says Zumbo. "I became interested in his vast production because his talent is manifold,
just like Leonardo da Vinci's, and because he managed, like few others in the 20th
century, to investigate the human condition with shining truth."
"This exhibit will be of great interest to students of Italian heritage, and the Italian
community," says Margherita Pampinella, associate professor of Foreign Languages and coordinator of the Italian language
program.
Of the 45 images on display, five have never before been seen by the public. They
were selected for high-quality reproduction and exhibition from 145 works owned by
Antonio Milicia, a Sicilian peasant who "poetically keeps them in his barn," says
Zumbo.
Pampinella and Zumbo say Levi's work remains relevant today.
"I hope that the attendees will learn what Levi taught: if one has passion, anything
can happen, even a blind person can write and draw amazing things, [and that] every
work of art shouldn't be a form to contemplate, instead it should be an emotion to
live," says Zumbo. "The writer or the artist read reality in ways that are new and
different than ours and their words and works of art are a gift to us."
The exhibition is sponsored by the College of Liberal Arts, the departments of foreign
languages, English, philosophy and religious studies, the College of Fine Arts and
Communication, and the department of art and design, art history, art education.
Carlo Levi
Reproductions of Disegni della cecità (1973)
Monday, March 25 – Friday, March 29
10 a.m. – 4 p.m.
LA Building, 4th Floor, Reading Room
Presentations on Carlo Levi and the exhibit
In English: March 27 | Reading Room | 5:30 p.m.
In Italian: March 28 | Reading Room | 5:30 p.m.
This story is one of several related to President Kim Schatzel's priorities for Towson
University: TU Matters to Maryland.
View more information: https://www.towson.edu/news/2019/carlo-levi-exhibit.html
See more articles in category:
Grammar