Nicole Hartig | Towson University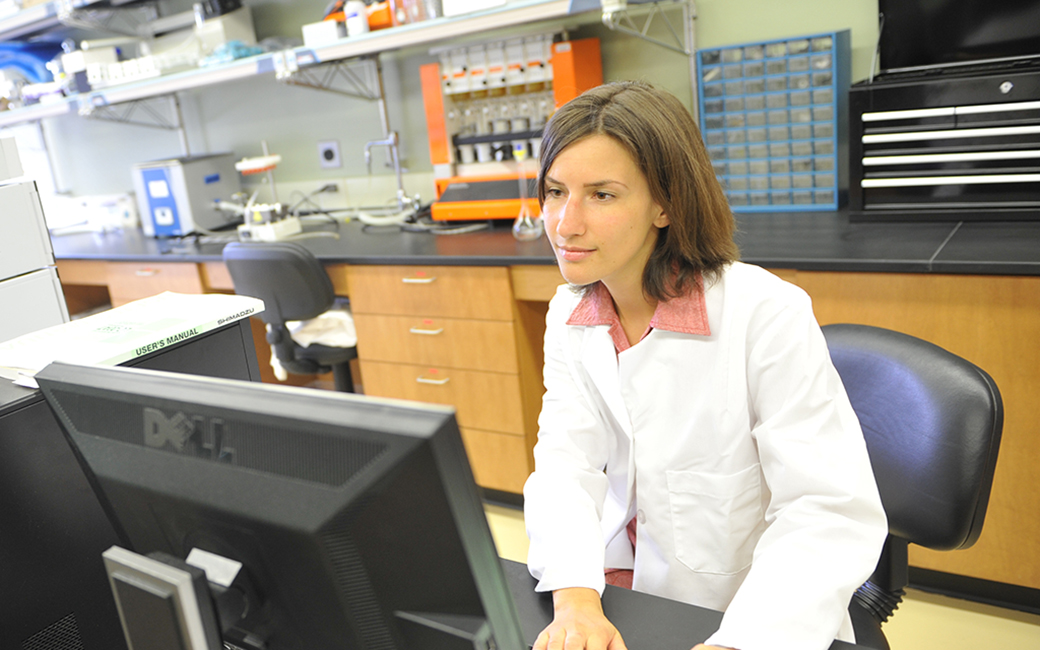 Why did you choose chemistry as your major?
In high school I knew I wanted to go into the sciences but I wasn't sure I wanted
to major in chemistry. My college career began by taking a smattering of science courses
at a community college (physics, astronomy, archaeology, biology). I then decided
to major in environmental science and have since added a chemistry major as well. My long-term goal is to attain a Ph.D. in environmental toxicology.
What are the most important lessons you have learned from chemistry?
Everything is cumulative. You need to understand that the concepts you are learning
do not end with a test or a final exam. I've used a lot of concepts from general chemistry
in many upper-level courses, including environmental chemistry.
Which class have you most enjoyed?
It's a tie between environmental toxicology and environmental chemistry. In these
courses I was challenged to incorporate information and concepts I had learned in
a wide range of previous classes to analyze complex scenarios. These classes were
like putting together a jigsaw puzzle. If you have all of the pieces and can find
a logical system to efficiently put them together, completing the puzzle is a breeze
and a lot of fun at the same time!
What are some of the challenges of being a chemistry major?
When you start out, all of the material seems really difficult. But you have to get
a firm grasp on these basic concepts. Soon you find that everything builds upon what
you have already learned. Eventually you come to a point where you can look back and
realize how simple it was in the beginning. Just getting to that point, that place
where you can look back on the "easy stuff," is a challenge in and of itself.

View more information: https://www.towson.edu/fcsm/departments/chemistry/nhartig.html
See more articles in category:
Grammar