Kelly Keane | Towson University
Alumna: Instructional Technology M.S. '04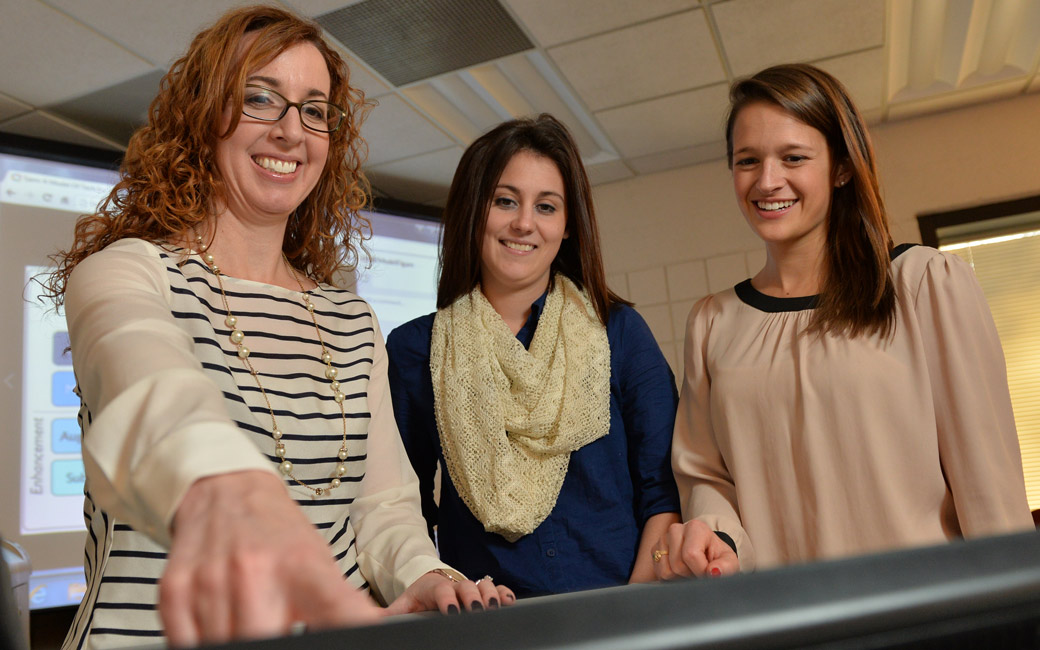 Kelly Keane has a unique perspective on programs in educational technology and literacy.
She received her master's degree in instructional technology from Towson University, but she is also a former department lecturer.
Keane says she was impressed with the computer labs, library, and classes.
"The College of Education offers a lot of hands-on experiences to help future teachers
learn to integrate technology tools like iPads, smartboards, and clickers into their
classrooms.
"As a faculty member, I had access to the Education Innovation Lab so I could experiment
with these tools and then share implementation techniques with my students. I became
very comfortable using these tools because I was able to practice with them in the
lab. I also regularly borrowed the class sets of iPads, iPod minis, and clickers,
and my students really enjoyed working with these tools."
As a graduate student, Keane was exposed to a variety of web 2.0 tools. One of her
favorite and most educational experiences was the opportunity to develop, record,
and edit a "how-to" video using the class sets of video recorders. She was also able
to work as a graduate assistant on Towson's Preparing Teachers to Use Technology (PT3)
grant.
"I had the opportunity to observe high school and elementary school teachers. It was
very exciting to see firsthand what these teachers were doing in their classrooms
with new technologies and across a range of grades and student abilities. This experience
also helped me realize that as much as I liked being a teacher in my own classroom,
I really liked working with teachers and technologies."
Keane is now a visiting assistant professor of education at Loyola University Maryland.
From a faculty perspective, she has found that educational technology and literacy
graduates are extremely comfortable with technology integration in the classroom.
"I think graduates of our programs are successful because they are well prepared at
Towson," she says. "As they enter their own classrooms as teachers, they are skilled
when it comes to technology integration and, just as important, they are comfortable
teaching themselves new technologies because of their strong foundational knowledge."

View more information: https://www.towson.edu/coe/departments/edtech/kkeane.html
See more articles in category:
Grammar