How to participate in this year's Greater Maryland Heart Walk
Tigers do good together and stay active from home through reimagined virtual event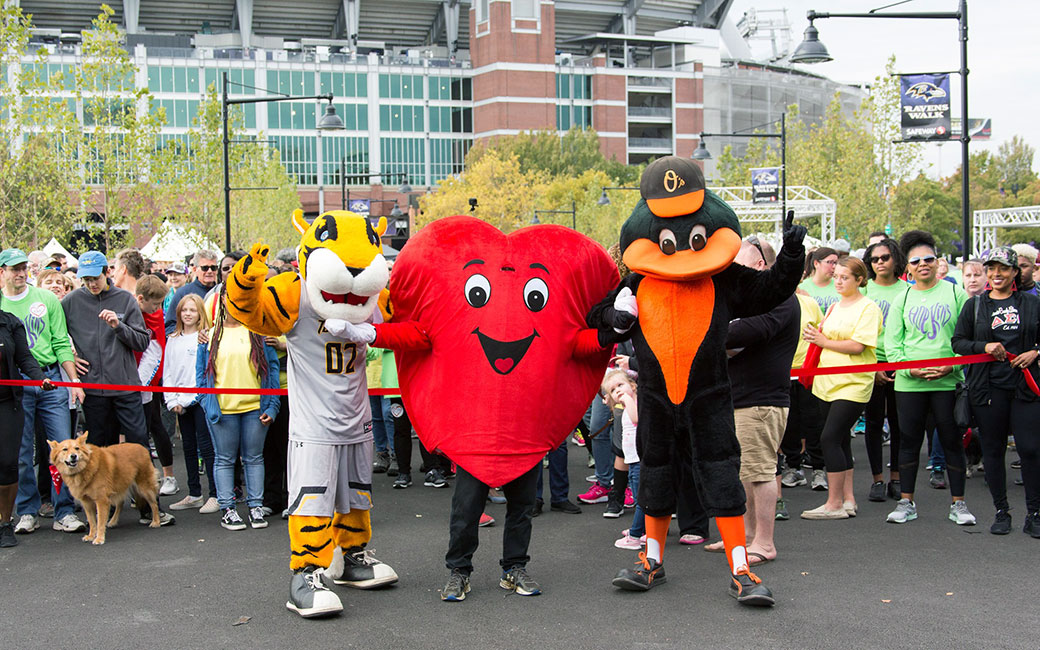 This year, it's easier than ever to participate in the Greater Maryland Heart Walk.
From Oct. 5 to Oct. 10, the now-virtual event, organized by the American Heart Association,
features daily activities promoting exercise, healthy eating and other heart-healthy
habits. Participants can complete all activities from their homes and neighborhoods.
Members of the Towson University community can form their own teams or join an existing
one through the university's page on the Greater Maryland Heart Walk website. So far, TU teams have raised more than $5,000
to fund research that can save lives.
"Heart disease is a leading cause of death in the United States," says TU President
Kim Schatzel, who is serving her third year on the Greater Maryland Heart Walk's executive
leadership committee. "The AHA Walk not only supports our mission and priorities as
an anchor institution, it creates positive impacts in our community as we try to fight
this serious health threat."
Heart disease and stroke are the No. 1 and No. 5 killers, respectively, in the U.S.
And almost half of those hospitalized with COVID-19 are stroke survivors or people
with heart disease, according to the American Heart Association. Funds raised through
the Heart Walk will fast-track research and train frontline workers while continuing
the fight against heart disease and stroke.
The week of activities includes an online chair yoga class, a virtual cooking class
and a celebration of heart disease and stroke survivors. The main event begins at
9:30 a.m. on Saturday, Oct. 10. Get the whole family involved with activities geared
toward children and pets. For a full list of event details, visit the Greater Maryland Heart Walk website.
"Now more than ever during this time of physical distancing, it's imperative that
we find new ways to boost physical and emotional health," says Louise Miller, assistant
vice president of university promotion and events. "The Heart Walk is a great way
to keep up healthy habits, stay socially connected and keep up with physical activity
while supporting an amazing cause."
How to get involved:
This story is one of several related to President Kim Schatzel's priorities for Towson University: TU Matters to Maryland and Culture of Philanthropy.

View more information: https://www.towson.edu/news/2020/tigers-heart-walk.html
See more articles in category:
Grammar