Hank Levy's Legacy | Towson University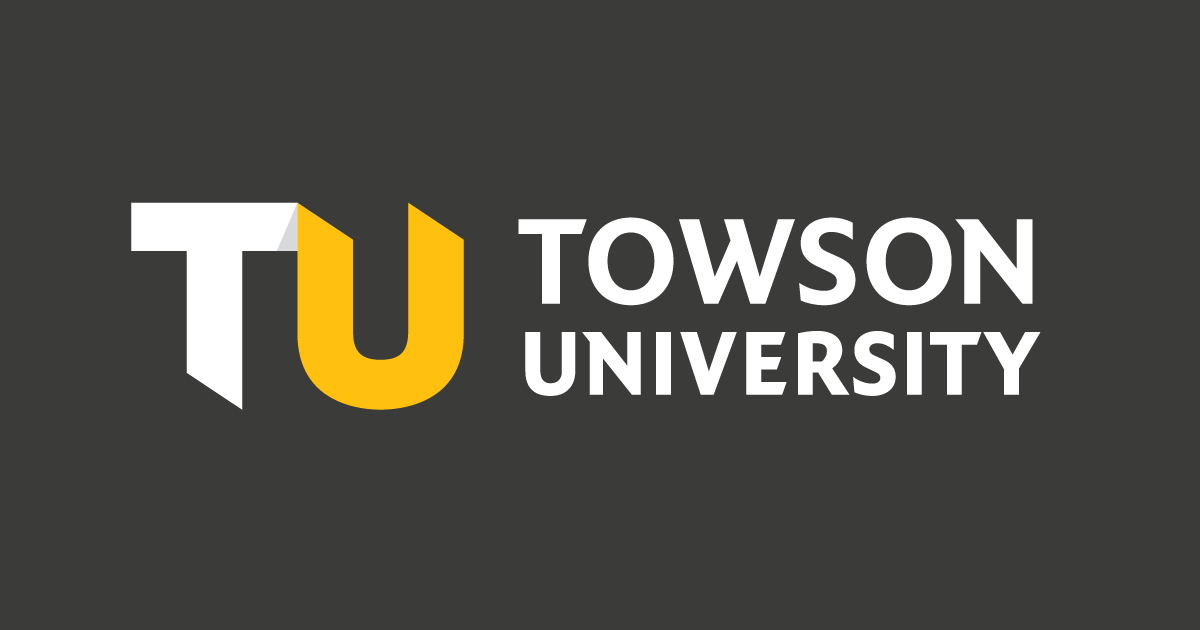 The Legacy of Hank Levy and TU Jazz
Henry J. (Hank) Levy was the director of jazz studies at Towson University for over
twenty years. Hank's passion was for his music and teaching his students how to perform
at the highest level. While his compositions have been recorded by jazz greats — the
Stan Kenton Band, Don Ellis, Sal Salvatore — Hank's greatest pleasure was bringing a newly written chart to his Towson University
students to have them work out the musical hiccups.
A true pioneer in the use of unconventional time signatures, Hank's music and the
performances of his Towson University students, took the jazz world by storm and won
multiple jazz festivals. The true measure of his brilliance was the number of students
who attended Towson University (Towson State College / University) during those days
just to learn from him and play in one of his jazz ensembles.
Hank's living legacy is the continual love and respect former students and fans show
his music. He remains a major influence in the lives and careers of his students,
several of whom are resident artists at The John F. Kennedy Center for the Performing
Arts in Washington, D.C.
The legacy of Hank Levy is an important chapter in the impressive history of the College
of Fine Arts and Communication (COFAC). COFAC is pleased to share Hank's musical legacy
with our friends and supporters in the Towson University community and beyond.
Dr. Tony Campbell on Hank Levy's Legacy
Former music student and current political science professor, Tony Campbell, remembers
the legacy of Hank Levy in this audio podcast. Find out more information on Hank's
music, the Hank Levy Legacy Band and the Hank Levy Jazz Foundation at Hank Levy Jazz. (Transcript)
About Hank Levy: Musician, Composer, Arranger and Teacher
Hank Levy came of age in the 1940s, when big bands crisscrossed the country playing
one-nighters for dancers who regularly attended nightclubs and ballrooms.
A Baltimore native, Hank graduated from Baltimore City College where he led his first
band. Though he would attend several colleges — Catholic University, the College of
William and Mary — Hank didn't receive a university degree until he arrived at Towson State College
in 1968, where he was required to earn his degree in order to teach.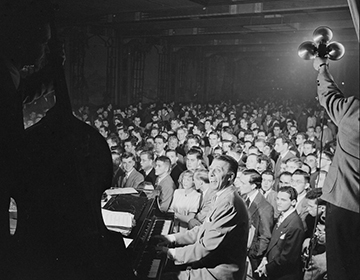 WITH THE STAN KENTON ORCHESTRA
In 1953, Hank played baritone saxophone in the legendary Stan Kenton Orchestra. Anxious
to return to Baltimore, and to soon-to-be wife (of thirty years) Gloria Hildebrand,
Hank would only stay six months with Kenton. Although his time with the orchestra was
brief, Levy recalled that it was "equivalent to three years in college." In the Kenton
band, Hank wrote charts experimenting with odd time signatures, which Stan began to
use in rehearsals. Audrey Kenton (Stan's wife) explained the effect that Hank's challenging music
had on the Kenton band:
"He was extraordinarily talented. He turned jazz music right around when he started
working with time changes. Our band members had to relearn how to play Hank's music
— they liked Hank personally, but they'd groan when he'd show up for rehearsal."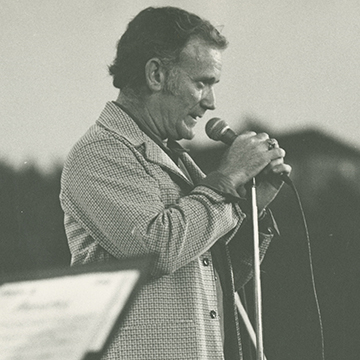 COMPOSING AND ARRANGING IN ODD TIME SIGNATURES
In 1953, jazz seldom ventured outside common time (four beats per measure) or the
occasional waltz time (three beats per measure). Some six years later Dave Brubeck
would release the highly successful "Time Out" album. Many consider "Time Out" to be a watershed jazz recording for odd time signatures, featuring compositions
"Take Five" (5/4) and "Blue Rondo à la Turk" (9/8). But Hank composed in time signatures
that ventured way outside even these challenging meters. He was interested in giving jazz "a kick in
the rear end" by using odd meters (5/4, 7/4, 9/4 and 13/8) and employing unusual harmonies and
voicing. While difficult to master, musicians would attest that his music was rewarding
to play.
One such musician was 1960s Westcoast trumpeter/bandleader Don Ellis who was also
experimenting with new rhythms. One of the tunes that helped the Ellis band tear up
the 1966 Monterey Jazz Festival was Hank Levy's "Passacaglia and Fugue."
Hank would later write a number of large scale compositions, including his "Opus for Overextended Jazz Ensemble," which was premiered by the Baltimore Symphony Orchestra in 1971.
TEACHING AND LEADING THE TOWSON STATE JAZZ ENSEMBLE
In 1968, Hank became the jazz program director at Towson State College. Hank's dream
was to build a college jazz program that music students could attend if they were
serious about big band jazz. Levy spent the 1970s and 1980s building this band. The
Towson State College Jazz Ensemble won so many competitions in the early 1970s at
the prestigious Quinnipiac Jazz Festival that it was ultimately barred from competing.
Opening At the Kennedy Center and Recording the First Album
Watch this short video where Hank explains how the Towson State Jazz Ensemble opened
the Kennedy Center in Washington D.C. and made their first recording.
Kennedy Center and Jazz Album

View more videos from the documentary, A Head of Time, Ahead of Time (YouTube).
Composing and Arranging for the 
Towson State Jazz Ensemble
In 1972, the ensemble put out the first of several albums with material written and
arranged by Levy. Hank's excitement about the band is summed up in this 1973 quote
from an article in "Baltimore Magazine": "I'd like to keep directing the ensemble for the rest of my life." The compositions
were so good that several of them were recorded by the Ellis and Kenton bands. Though
the Towson State group lacked the soloist depth of the professional organizations
it compensated with a crisp, powerhouse delivery. Many of the players ended up playing
in the bands of Kenton and Ellis, beneficiaries not just of Levy's writing talent
but of an offhand teaching style that charmed his students. 
Hank was a master teacher who was able to get the most of his musically proficient
students in a fatherly style. The polar opposite of the psychologically punishing
style seen in the character of Fletcher in the film "Whiplash," which featured Hank's
chart of the same name.
Gallery of Hank Levy
's Towson University Jazz Ensemble

Album Art

Jazz '76
Towson State College Jazz Ensemble: Composer and Conductor Hank Levy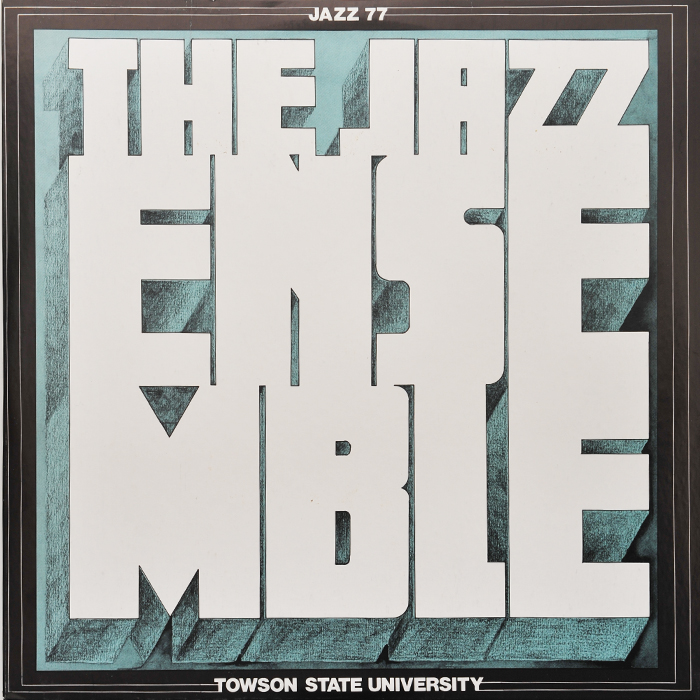 Jazz '77
The Jazz Ensemble: Towson State University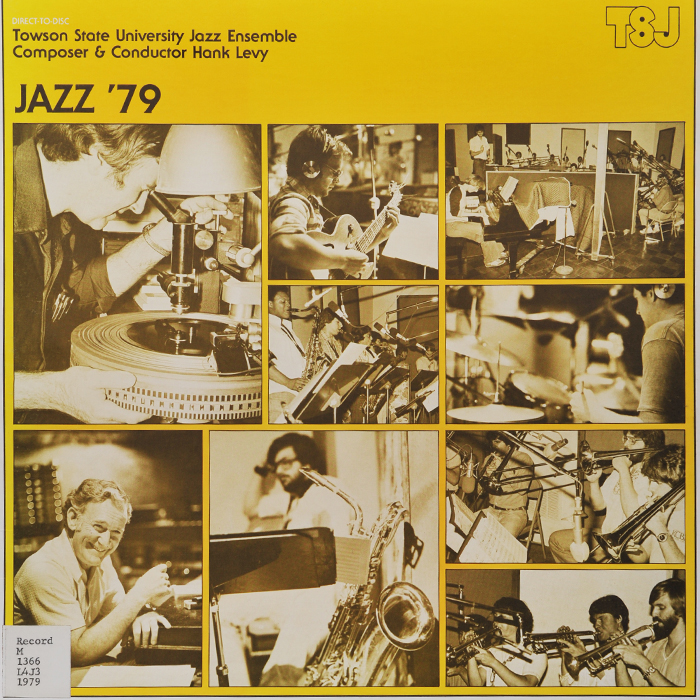 Jazz '79
Towson State University Jazz Ensemble: Composer and Conductor Hank Levy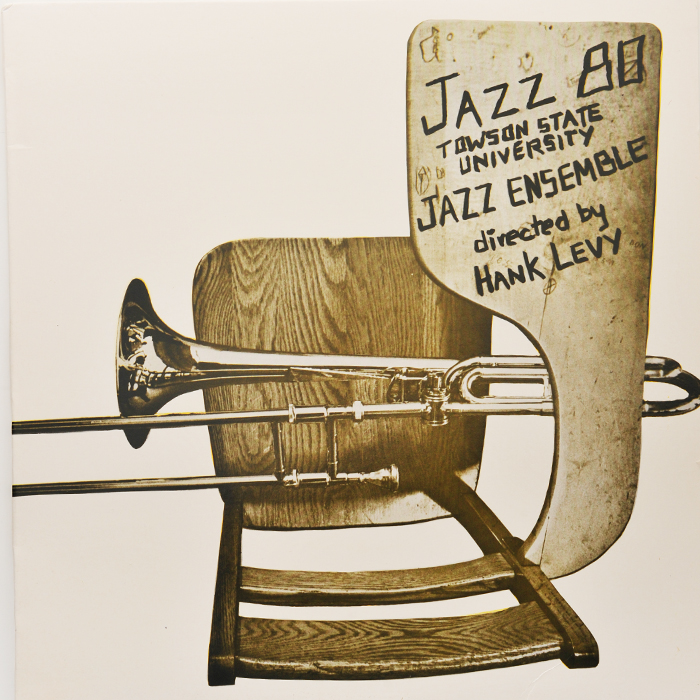 Jazz '80
Towson State University Jazz Ensemble: Directed by Hank Levy
Jazz
Towson State University Jazz Ensemble 1986: Directed by Hank Levy
A Sample of Hank Levy's Towson University Jazz Ensemble Recordings
Pegasus

From the 1976 Towson State College Jazz Ensemble, Pegasus was also recorded by the Stan Kenton Band on the "Journey Into Capricorn" album as
well as the World Champion Blue Devils Drum and Bugle Corps. Written in 6/8, it features
lush harmonies from the sax section and a marvelous flugelhorn solo.
---
Chain Reaction
From the 1979 Towson State University Jazz Ensemble, Chain Reaction was also recorded by the Don Ellis Orchestra on the "Connection" album as well as
the World Champion Blue Devils Drum and Bugle Corps. Written in 13/8, it features
saxes doubling on flutes, a trumpet solo, an extended piano solo and layered harmonies
by the trumpet and trombone sections.
---
The Way You Look Tonight
From the 1981 Towson State University Jazz Ensemble, The Way You Look Tonight is an adaptation of a show tune standard by Jerome Kern which receives a once over
from Hank's arranging skills to present an up tempo version featuring an extended
trumpet solo with a call and response with the sax section.
---
Mucho Gusto, Los Medanos

From the 1985 Towson State University Jazz Ensemble, one of the few original Levy
charts written in 4/4. Mucho Gusto, Los Medanos features tenor sax and trumpet solos with a driving Latin inspired brass section.
About halfway through an intriguing duo takes place between the drummer and trumpets
/ trombones playing in rhythmic unison. The rhythm section takes center stage as guitar
and piano take turns soloing through the last third of the chart.
---
Green Dolphin Street

From the 1991 Towson State University Jazz Ensemble, originally written in 1947 for
a film of the same name, it was not until Miles Davis recorded it a decade later that
the jazz standard was established.  In 4/4, On Green Dolphin Street starts with a piano prologue, transfers to the sax and trumpet section sharing the
melodic lifting until the alto solo takes over. A synchronized sax section seamlessly
leads the band into the apex of the chart before ending with the rhythm section, one
trumpet, the sax section and one final bass guitar note.
---
Hank's Musical Legacy
Hank's musical legacy moved beyond the classroom into some of the most prestigious
organizations: the Walt Disney Corporation, the Kenton and Ellis bands, the U.S. Army
Jazz Ambassadors.
In 1997, the United States Army Field Band Jazz Ambassadors recorded the album, "The
Legacy of Hank Levy." A video documentary on his life and work, "A Head of Time: Ahead of Time," was completed in 2000, made by Audio Visual Artist's Productions which videotaped
Hank working with the Jazz Ambassadors. The owner of the company, Dick Slade, became
an admirer when he heard Hank's arrangements on a Stan Kenton album in 1972.
Hank retired in 1989 after 21 years as head of the jazz studies program. He continued
to work with the Hank Levy Legacy Band, the Jazz Ambassadors and sharing his musical
genius with others until he passed away in 2001.
Hank's legacy is carried on by the aforementioned Hank Levy Legacy Band which performs
his music several times a year and through Hank Levy Jazz LLC headed by his nephew Mr. Stewart Levy with staff assistance from Dr. Antonio Campbell,
a Towson University faculty member.
View more information: https://www.towson.edu/cofac/about/hlevy.html
See more articles in category:
Grammar