Global & Intercultural Fluency | Towson University
Employers look for global and intercultural fluency for jobs that require candidates
to work effectively in diverse teams by respecting, valuing, and understanding individuals'
differences.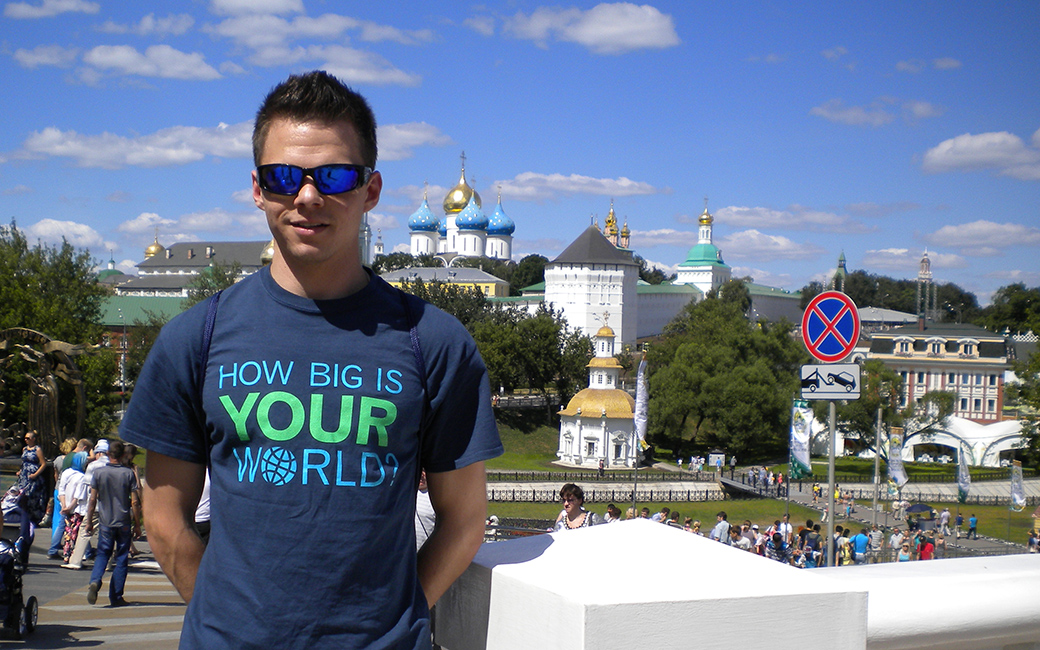 Identify
Understanding the meaning of global and intercultural fluency can help an individual
assess his or her current abilities and identify areas for improvement and development.  
Identify one's own cultural norms and values; articulate how one's experiences shape
these, and how culture shapes personal experiences
Analyze how cultural norms and values affect one's interactions with others
Recognize commonality and differences across and within people and world cultures;
and the diverse viewpoints that emerge from these differences and how these factors
influence one's relationships with others
Understand the influence of history, geography, religion, gender, race, ethnicity,
and other factors on identity
Question explicit and implicit forms of power, privilege, inequality, and inequity
Engage with people and ideas from other cultures with courage, sensitivity, openness,
and curiosity 
Identify developments and trends associated with historical or contemporary global
issues
Develop a sense of personal and civic responsibility with respect to global issues
Apply communication skills and strategies, including the ability to use another language,
to interact effectively with people from other cultures
Analyze the power structures, complexities and interdependencies of global systems
Evaluate solutions to global challenges using interdisciplinary perspectives
Develop
Over the course of your educational experience at Towson, students can gain global and intercultural
fluency through some of the following methods:
FRESHMAN YEAR
SOPHOMORE/JUNIOR YEAR
SENIOR YEAR
Articulate
Consider the following activities and identify specific tasks completed within each
experience:
Travel
Study abroad
Intern abroad or with an organization with an international focus
Learning new languages
Athletic involvement
Student organization involvement
Coursework in cultural and international studies
Use the following list of action verbs to describe activities related to global and
intercultural fluency:
Analyze; collaborate; communicate; discuss; engage; evaluate; identify; immerse; interact;
learn; listen; participate; recognize; understand
Sample resume bullet points
Communicated with current and potential clients in Chinese to address any problems
Participated in member meetings to discuss German culture and hone German-speaking skills
Collaborated with seven students of varying cultural backgrounds to develop a marketing plan for
a Italian company producing flavored water
Interacted with local residents in Villa Soleada, Honduras while participating in week-long
program to help build homes
Learned and improved Italian language skills through immersion while completing semester-long
coursework
Researched impacts of religious upbringing in educational performance
For additional resume assistance, visit the Career Center's Resumes page or schedule an Appointment.
Interview questions 
Be prepared to answer common global and intercultural fluency interview questions
including:
How have you worked towards inclusive practices?

Describe a time when you recognized and overcame your cultural biases.

Describe when you initiated a connection with someone from another culture.

Give a specific example of how you helped create an environment where differences
are valued, encouraged, and supported.
Tell me about a time you worked on a team with individuals from different cultural
backgrounds.
Describe a time when you found it difficult to work with someone from a different
background.
*Adapted with permission from the Clemson University Center for Career and Professional
Development, 2018

View more information: https://www.towson.edu/careercenter/students/careerskills/global.html
See more articles in category:
Grammar