Get ready for the biggest weekend of the semester!
Campus will be buzzing with four huge events: "The Big Event," "Tigerfest," "Tiger
Sports Day," and "Laps for Autism."
Towson University's biggest weekend of the semester has something for everyone.
Four of the spring term's biggest events happen this weekend: "The Big Event," "Tigerfest," "Tiger Sports Day" and "LAPS for Autism." Towson's campus is the place to be this week.
Check out everything happening on campus this weekend and make your plans now!
The Big Event
Starting Saturday morning, TU students, alumni and staff will perform community service
for local homeowners and non-profits to give back to the community surrounding campus.
This is the largest day of community service at TU, but this year's Big Event is the
biggest in school history. There will be over 2,000 volunteers working at over 200
service sites.
Volunteers will meet at 9:30 a.m. in Lot 26 between the Glen Garage and Glen Towers
to receive their assignments. After performing their community service tasks, they
will return to campus for a cookout, featuring a special Towson 150th Anniversary cake.
Tiger Sports Day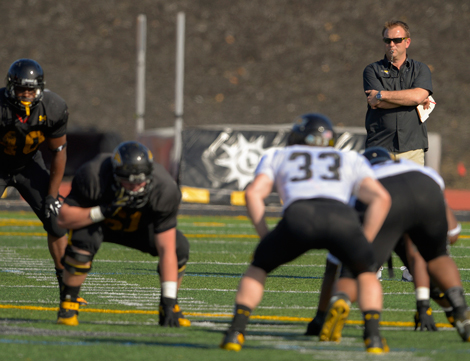 Saturday will also be a big day for Towson athletics, as three of its teams will be
in action at home.
The day starts off with the Towson softball team hosting Elon in a noon doubleheader
at the Tiger Softball Complex. The Tigers are 27-10 and on a five-game winning streak.
Also at noon, the No. 6/7 Towson men's lacrosse team takes on CAA rival Delaware at
Johnny Unitas® Stadium.
It will also be the team's Military Appreciation game, featuring a Maryland National
Guard vehicle display. The U.S. Army's Presidential Salute Battery will also be present,
firing their cannon after each Tiger goal.
After the game there will also be a special performance by local band The Hollow Party.
Then at 3:30 p.m. fans will get a sneak peek at next year's Towson football team with
the annual spring game at Unitas Stadium.
This year's event will feature a Family Fun Zone, a special autograph session after
the game, and the Greene Turtle tent located on the track. The spring game is free
to everyone, and parking for the entire day is free.
Tigerfest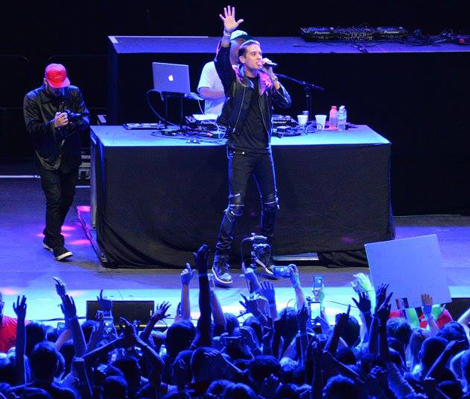 Tigerfest is one of the most popular events for Towson students, as the campus welcomes
some of the top names in music to campus for this two-day event.
The event begins on Friday at 5:30 p.m. on Lot 26 behind the Glen Garage. There will
be area food trucks, inflatables, rides and music from electronic music duo and Warped
Tour veterans 3OH!3.
Then on Saturday, Towson will welcome hip-hop duo Rae Sremmurd and hip-hop producer
DJ Mustard to SECU Arena.
Rae Sremmurd features two brothers whose debut album reached No. 5 on the Billboard
Top 200. DJ Mustard has worked as a producer for top hip-hop artists such as Chris
Brown and 2 Chainz, and is currently signed to Jay-Z's Roc Nation record label. Both
artists are coming off performances at the Coachella Valley Music and Arts Festival.
Doors for the show open at 6:30 p.m. with the event starting at 8 p.m. Tickets are
still available for purchase through TicketMaster.
LAPS for Autism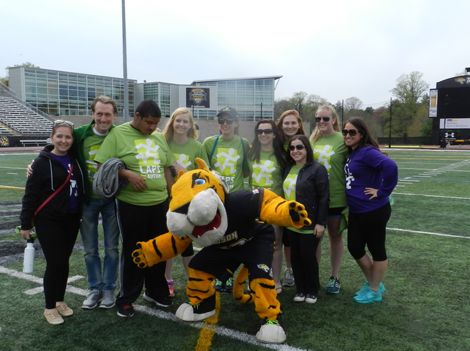 The weekend ends on Sunday with "LAPS for Autism," an annual event hosted by the Hussman
Center for Adults with Autism in TU's Institute for Well-Being. 
This annual fun walk and festival raises money to support social, educational and
creative programming for adults with autism.
Now in its fourth year, the fun walk is held each April during National Autism Awareness
Month. Teams walk or run laps around the track at Johnny Unitas® Stadium, while also
enjoying a festival atmosphere with great food, music and activities.
The walk is open to the public, including Towson students, groups and alumni and starts
at 2 p.m. at Unitas Stadium. Registration is $15 per person, with each registrant
receives a shirt. Registration is still open.

View more information: https://www.towson.edu/news/2016/tuweekend.html
See more articles in category:
Grammar