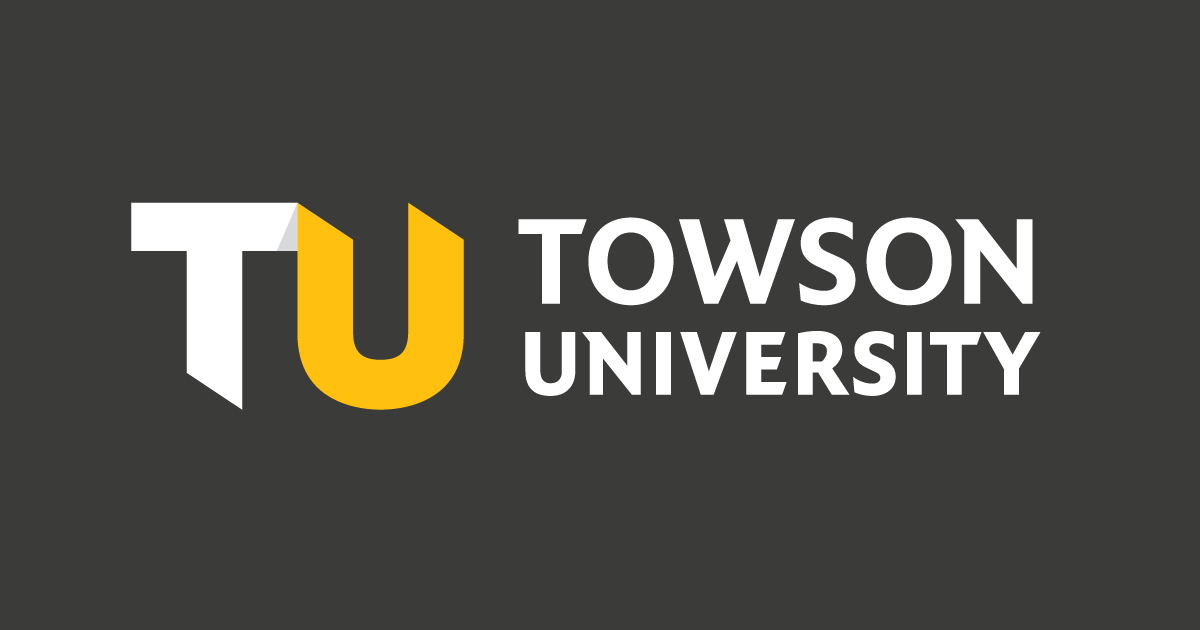 COVID-19 Pandemic Operations and Immigration Status
For information about COVID-19 operations and your immigration status, please visit
our dedicated COVID-19 FAQ page. 
During the COVID-19 pandemic, some of the information listed below may change, please
access the ISSO COVID-19 FAQ page for the most up-to date information. 
Before You Arrive at Towson University
I have been accepted to TU. How can I check to see if my I-20 is ready?
We recommend that you email our office at : isso AT_TOWSON to check if your I-20 is ready rather than telephoning. Please be sure to include
your Towson University ID number in any communication with our office.
What is the SEVIS fee (I-901) and do I need to pay for it? 
The SEVIS fee is a U.S. Government fee that supports the operation of the Student
Exchange Visitor Information System (SEVIS). In order to pay the SEVIS fee you will
need to have your SEVIS ID Number and Towson University's school code. Both are printed
on your I-20 or DS-2019 form. You will also need to have Towson University's school
code to pay your SEVIS. TU's school code is for F-1 status and for J-1 status. Read
more about the SEVIS fee.
I applied for my visa and was denied. Can you help me in any way?
Obtaining a visa to come study in the U.S. can be challenging, but we ask you not
to be discouraged. Many students try more than once to get a visa, and many are successful
in their subsequent attempts. If you receive a denial, you should request a letter
in writing from the consulate prior to leaving.
In most cases, prospective students are denied a visa due to failure to demonstrate
intent to return to their home county to the satisfaction of the consulate. Consular
officers assume that all non-immigrant applicants intend to immigrate and the burden
of proof falls to the applicant. Therefore, you must prove beyond doubt that you have
strong ties to your home country and intend to return upon the completion of your
studies. Unfortunately, the ISSO cannot do anything to help in this regard, as we
cannot certify your future plans or intentions. We recommend that you try again to
get your visa, and that you provide as much documentation as possible to prove your
intention to return to your home country once you complete your studies at Towson
University. Anything that you can provide that shows continuing family, educational,
vocational, or related ties to your home country will be helpful. For example, if
you have any evidence of a job that you will be returning to once you complete your
studies, or anything that demonstrates family ties such as ownership of land, relatives
who live and work there, you should definitely provide it for your interview. And
of course any and all proof of adequate financial funding for your studies in the
US is always critical.
I am studying at another university in the U.S. as an F-1 student. Do I need to get
a new I-20 to come study at Towson University?
If you are attending another school in the U.S. but are planning to begin studies
at Towson, you will need to complete the New Student Request form on the ISSO Portal. 
You will complete the transfer-in information and enter the name of your current international
student advisor. Your current school will need to release your SEVIS record to Towson
University. 
I'm transferring to Towson University. How long does it take to get my transfer I-20?
The ISSO cannot process your I-20 form until we receive and review your admission
documents, including your financial documents, and have access to your SEVIS record.
You should discuss your transfer release date and travel plans with your current international
student advisor when submitting the transfer form to them.
When You Arrive
How do I get from the airport/train station to TU?
Students arriving from the Baltimore Washington International Airport (BWI) can use
the following transportation options to arrive at Towson University:
SuperShuttle: First passenger: $33, each additional passenger: $12
Light Rail to Timonium, MD and then a taxi: Light rail: $1.60 Taxi: $15-20
Taxi: $80-90, ride share applications like Lyft or Uber: $40-50
**Students should note that the Baltimore Washington International Airport (BWI) is
the most convenient and cost efficient airport for arriving at Towson. Transportation
to and from any other airport in the area is extremely expensive and hard to find**
Students arriving from the Penn Station train station can use these options:
MTA 41 Towson Bus: $1.80
Taxi: $30-40
I just arrived in Towson. Do I need to do anything with your office?
Information about orientation activities can be found on the Undergraduate Enrolled International Students To-Do List, Graduate Enrolled International Students to-Do List and the Exchange Student orientation page. 
Also, please be aware that ALL students must attend a special ISSO workshop about
F-1 /J-1 immigration regulation during the first week of classes. For more information
about the time and location of this workshop, as well as information about how to
sign up, please contact the ISSO via email atisso AT_TOWSON or via phone at 410-704-2421
You will also need to complete the new student immigration check-in online 
Where can I get a bank account?
There are several banks in the Towson area where you can open an account. Located
directly on campus on the first floor of the University Union is PNC Bank which is available for students. You will need a passport in order to open up a bank
account. You do not need a social security number. 
What about health insurance?
All international students are required to have health insurance. All F and J students
are automatically enrolled in the University's health insurance plan. If you have
your own health insurance and do not want the Towson University plan, you must fill
out an online waiver application form and bring it with a copy of your health insurance
plan in English to the Health Center  (Monday – Friday, 8 am – 5 pm). Your own health coverage must be comparable to TU's
coverage. Please remember that if you have your own health coverage that you must
apply for a new waiver each semester.
Where can I get help with my English?
The English Language Center offers programs with full and part-time intensive English instruction for international
students. See information about ELC programs. 
Working, Traveling and Leaving TU
Am I allowed to work?
F-1 and J-1 full-time students are allowed to work on-campus, for any Towson University
department or office, on a part-time basis (up to 20 hours per week) during the school
year and full-time during school vacation periods. Off-campus employment requires
special permission and usually can be done only after the first academic year (9 months)
of full-time study at Towson University.
Where can I find information about on-campus and off-campus jobs?
You can search for on-campus jobs using the Career Center's Handshake web portal .
Also, speak to your department or academic advisor about possible job openings.
In addition, the Career Center has a new job search database, "Going Global." Access
"Going Global" for 600,000 worldwide job/internship postings, 35 country career guides,
searchable H1B Plus database and MORE! The link to "Going Global" can be found on
the Career Center's home page.
My family will visit me here while I'm studying/ to see me graduate.  Can the ISSO
provide an invitation letter?
The ISSO no longer provides invitation letters.  It is best for students to write
an invitation.  The ISSO has prepared a sample invitation letter that you may use.   
View more information: https://www.towson.edu/academics/international/isso/faq.html
See more articles in category:
Best