Facilities | Towson University
The Department of Music, located in the Center for the Arts, has many state of the
art facilities.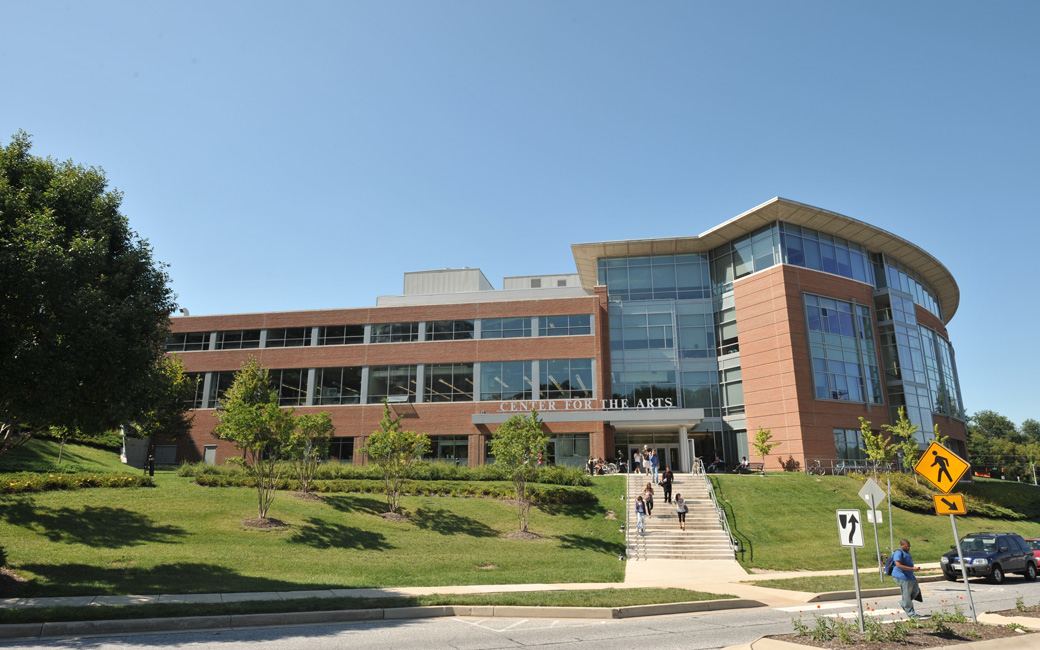 Harold J. Kaplan Concert Hall
The Harold J. Kaplan Concert Hall is our largest venue at 500 seats.  It features
a rear-projection video system as well as a surround sound audio system.  Our symphony
orchestra, symphonic band, percussion ensemble and other groups perform here every
semester.  It also houses Towson University's pipe organ.
Recital Hall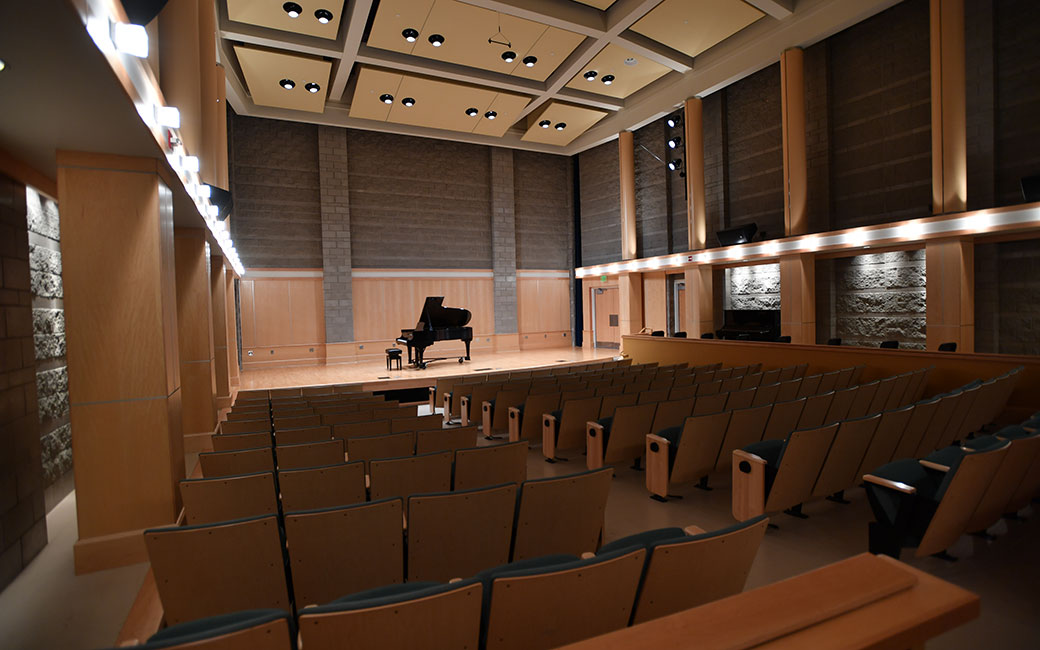 The Recital Hall opened in 2005 and seats 160.  An acoustically and visually beautiful
space, the Recital Hall is used for the vast majority of our student recital as well
as smaller chamber and ensemble performances.
Recording Studio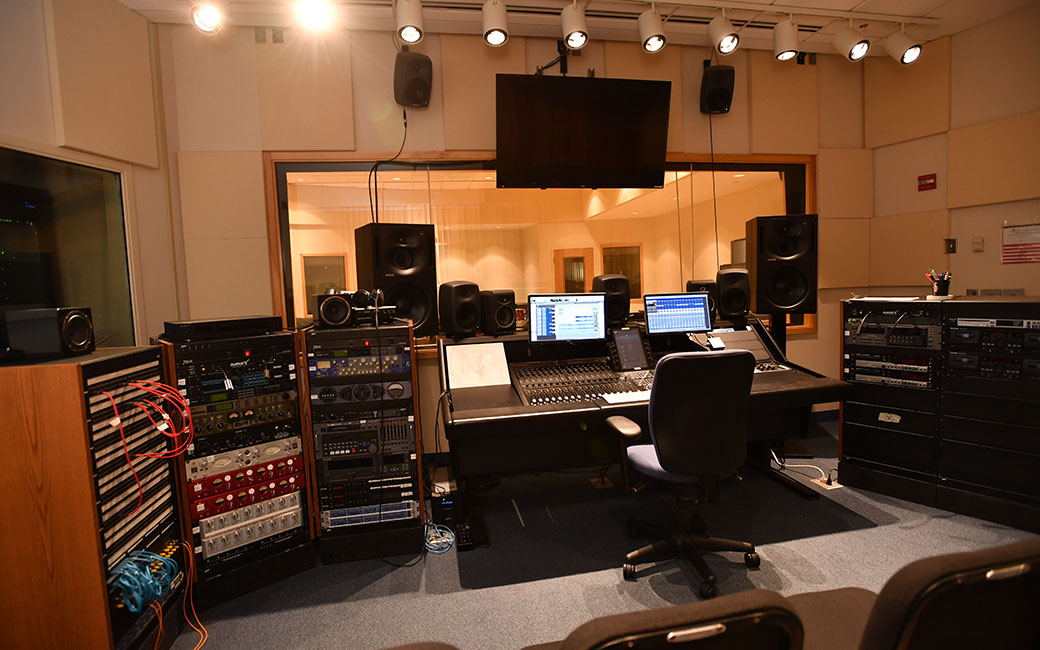 The Recording Studio of the Towson University Department of Music (RSTUDM) features a main recording room and three isolation booths, as well as a control room
capable of surround mixing. This Pro Tools HD facility has a wide range of high quality
microphones, preamps, and processors.  
Creative Technology Lab
The Creative Technology Lab is the primary home for our students studying composition.
 The lab offers a wide variety of hardware and software for our student composers.
Computer Lab
The Department of Music's computer lab is equipped with iMacs and MIDI controllers.
 Many of the department's technology classes are taught in this space.  Available
software includes Finale, Logic, Adobe Creative Suite and more.
Resource Room
The Resource Room contains an extensive collection of books, scores, audio and video
recordings and more.  In addition, there are six computers and an A/V playback station.
Practice Rooms 
There are 39 practice rooms are located on the fourth floor of the Center for the
Arts.  Music majors enrolled in lessons and/or ensembles are eligible for access.
Classrooms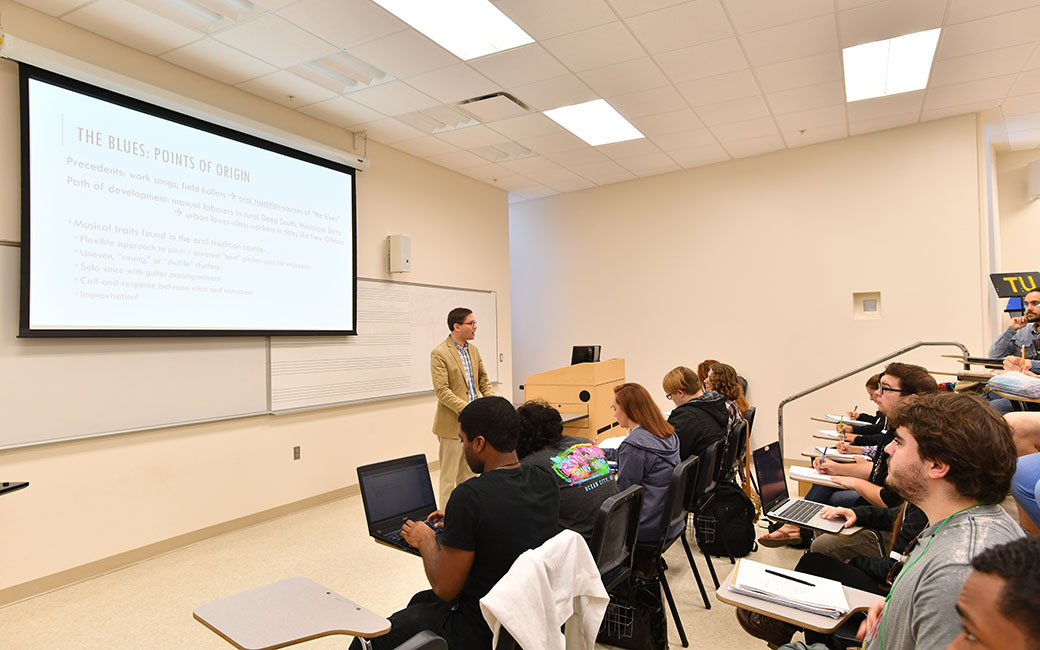 Our multimedia classrooms are equipped with high quality speakers with subwoofer,
speaker amplifiers, control system, blu-ray player, CD player, computer, document
camera, projector, piano and more.

View more information: https://www.towson.edu/cofac/departments/music/prospective/facilities.html
See more articles in category:
Grammar