Dov Hoffman | Towson University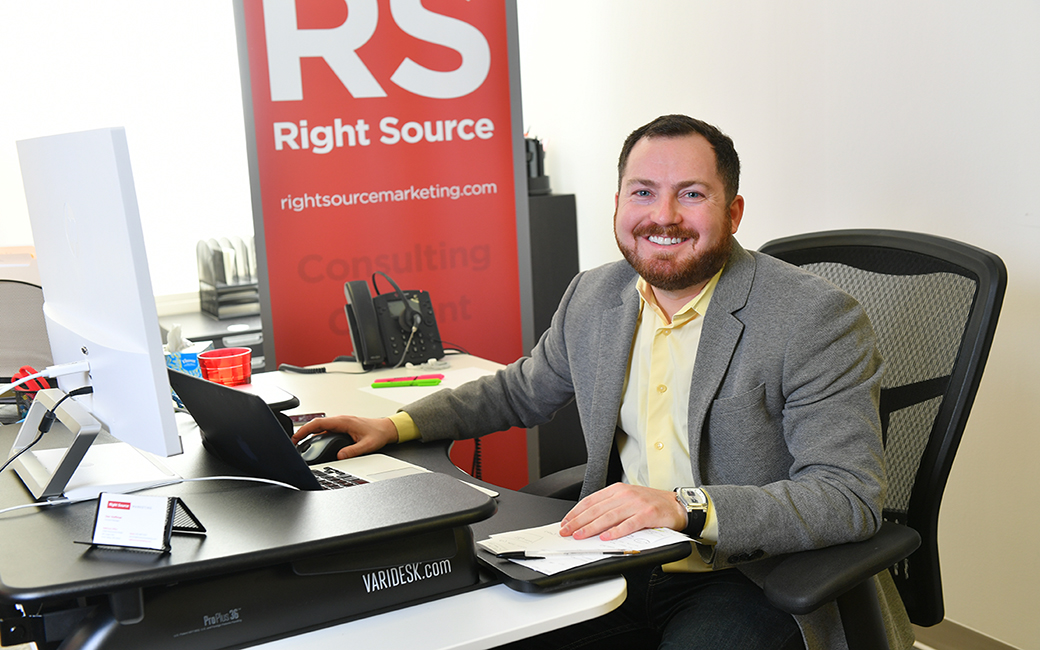 As president of the American Marketing Association Baltimore Chapter (AMA Baltimore), Dov Hoffman '10 knows the value and importance of networking.
"If it wasn't for getting involved with the Towson chapter of AMA, and if it wasn't for getting involved with the Baltimore chapter, I probably wouldn't
be where I am today," Hoffman said. "Knowing what [AMA has] done for me, I want to
be able to do the same for others."
The New York state native entered the business world early in life when he started
a small landscaping business in his neighborhood to make some extra cash while still
in high school.
"Growing up," Hoffman said, "I quickly realized being in business was interesting
and where I wanted to spend my career." 
But it wasn't until a few semesters into his undergraduate studies at Towson University
that Hoffman realized marketing was his true calling.
"I always found it fascinating that you could have the best product or service out
there, but if there wasn't marketing support, people won't know about it," he explained.
While studying for his degree in business administration/marketing and e-business,
Hoffman became involved in the AMA Towson chapter and other student organizations
affiliated with marketing. But he soon realized that to be successful in the marketing
world, he had to start building a network. So Hoffman began making as many connections
as he could through his professors.
As a senior, Hoffman participated in The Associate competition with hopes of winning
the ultimate prize—a guaranteed job at McCormick & Company.
"I had the mindset that 'I'm in it to win it' and thought I was going to win it,"
Hoffman said. "[But] I had really put all my eggs in that one basket. Unfortunately,
that whole [last] semester leading up to graduation, I didn't actively pursue job
opportunities, because I thought I was going to win."
So when he placed second, he was crushed.
But because he had built up his network within the Towson area, Hoffman still had
connections in high places who were more than willing to provide him with potential
job opportunities.
"The current president [of AMA Baltimore] at that time … she knew that I'd just lost
The Associate," Hoffman recounted, "So she said to me, … 'Do you want an interview
with the CEO of such-and-such company?' And I said, 'Yes!'"
He landed the position. Hoffman has since moved on to work at Right Source Marketing
where he is an account manager. He has continued to be active in AMA Baltimore and
volunteer for leadership positions within the organization. Due to his commitment
to future growth of the Chapter, Hoffman will serve two years as president of AMA
Baltimore instead of the traditional one.
"Towson provided me with those opportunities … to get me the experiences, contacts,
and connections to help move me forward to where I am today," he said.
By Kellie Podsednik

View more information: https://www.towson.edu/cbe/alumni/meetalumni/dhoffman.html
See more articles in category:
Best