College of Health Professions Building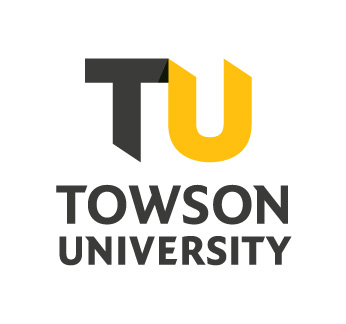 Towson University is building a new home for its renowned College of Health Professions programs. Located along University Avenue on the campus's academic core, the 240,000-square-foot
building will contain:
19 collaborative classrooms
10 specialty labs facilitating hands-on learning in nursing, occupational therapy, pediatrics, anatomy, health assessment and more
10 patient exam rooms
8 speech and audiology research labs
6 specialty simulation labs and an acute care multi-patient simulation environment,
and
a 300-seat auditorium
Expanding Opportunities
The $175 million building will bring almost all of TU's Health Professions programs
together under one roof, including the state's only accredited occupational therapy program and Maryland's second-largest baccalaureate nursing program. When it opens in summer 2024, its state-of-the-art facilities will expand high-tech
simulation opportunities and its collaborative spaces will strengthen interprofessional
education.
The building will advance health and wellness in form and function, incorporating sustainable materials and design elements to achieve LEED Gold certification.
Traffic & Pedestrian Impacts
Detours are in place to direct pedestrians around the project site. Individuals traveling
east-west should use the University Avenue sidewalk or Tiger Way/Newell Avenue. North-south
egress is available adjacent to Prettyman Hall and the Liberal Arts Building. With
the permanent closure of the Glen Esk parking lot, drivers should use York Road and
Burke Avenue to travel between University Avenue and Newell Avenue. University Avenue
will remain open throughout the project. Visit the construction map (PDF) for details.
If you have limited mobility and are having difficulty navigating around the project,
please call 410-704-RIDE (7433) and a TU Paratransit will help get you where you need to go.
Project Update
The building design is complete and the project has broken ground. Site work is underway.
Filling the Gap
Towson University is the largest provider of health professionals in Maryland. Demand
for programs far outpaces the seats available, and space restrictions limit the college
to enrolling just 18 percent of applicants in high-demand programs. As of fall 2020,
the College of Health Professions enrolls nearly 4,500 students—a 184 percent increase
since 1998. At the same time, Maryland faces a statewide shortage of qualified health
professionals. The new College of Health Professions building will help address Maryland's
workforce shortage, preparing TU graduates to step up in these critically needed roles.
View more information: https://www.towson.edu/facilities/construction/health-professions-building.html
See more articles in category:
Grammar