COFAC CoLab | Towson University
The COFAC CoLab is an incubator for ideas, projects and collaboration. The lab is a home for interdisciplinary work. It's a hub where ideas can be cross-fertilized
and put into motion. Designed as a space where fields of study are porous, the objective
is to build new knowledge for an ever-evolving world.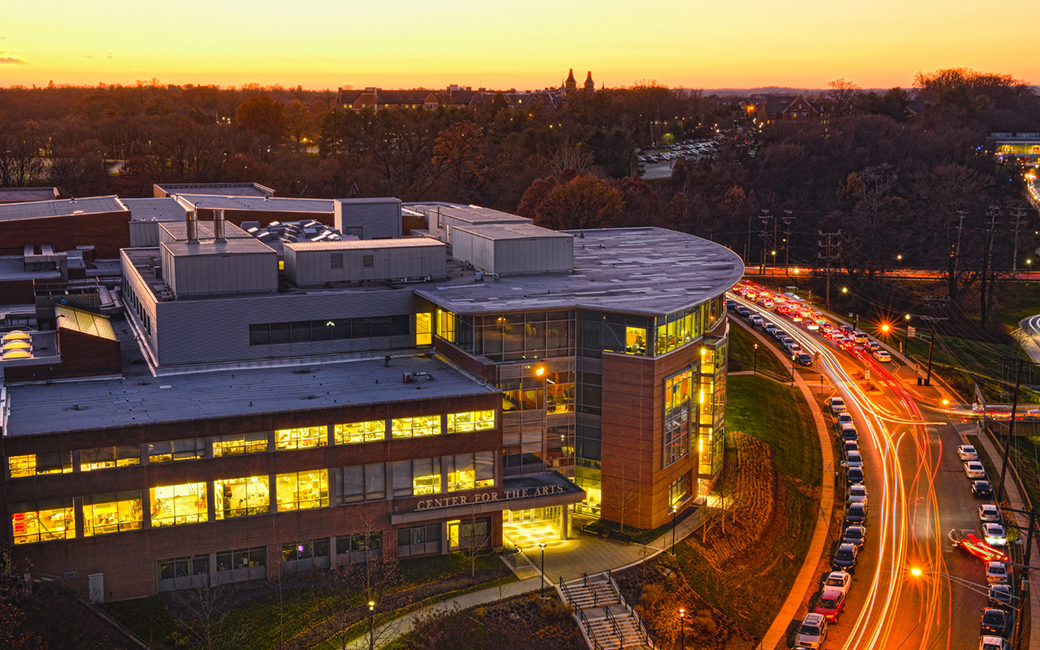 2021-24 Theme: Invisible Architectures

Professor's Dr. Kalima Young, (Department of Electronic Media & Film) and Ada Pinkston
(Department of Art + Design, Art History Art Education) have been selected to be Towson
University's new College of Fine Arts and Communications CoLab Directors from 2021-2024.
Inspired by the truth and reconciliation process, their project, Invisible Architectures is a multi-year, interdisciplinary container designed to create avenues for projects
and programs that reinscribe the voices of Black, Brown, Indigenous and Immigrant
populations in the narrative of Towson University. It also aims to make visible the
place-based strategies and cultural frictions that have contributed to Towson University's
growth and development as an anchor institution in Baltimore.
Every year will explore Invisible Architectures through a different framework. The first year is dedicated to defining truth and
reconciliation, while unearthing Towson University's history of place-based frictions.
The second year will explore the archival silence which informs the way art is produced
and taught within the Center of Fine Arts and Communications. The final year of Invisible Architectures is dedicated to producing scholarship that will create a new, more equitable archive
for the university as it continues to create an anti-oppressive and anti-racist educational
environment.
Though housed within the Center of Fine Arts and Communications, the CoLab directors
wish to engage the overall Towson University community, the larger USM system, and
local communities surrounding the college. In doing so, Invisible Architectures hopes to create a blueprint for embedding truth and reconciliation processes within
educational institutions in Maryland.
CoLab Directors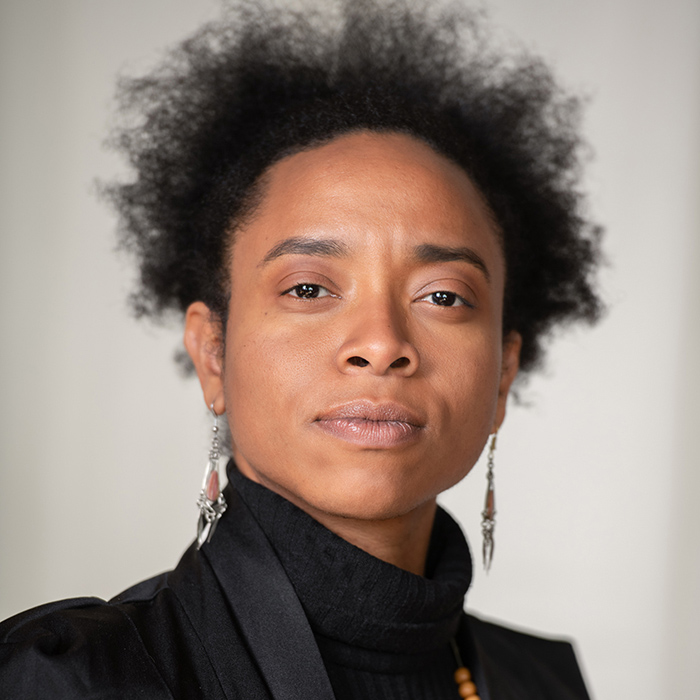 Ada Pinkston, MFA | Department of Art + Design, Art History, Art Education
Ada Pinkston is an artist, educator, and cultural organizer living and working in
Baltimore, MD, where she is a lecturer in Art Education at Towson University. Her
work explores the intersection of imagined histories and sociopolitical realities
on our bodies using performance, digital media, and mixed-media sculptures and installations.
She is currently a Monument Lab transnational Fellow facilitated by Goethe Institute
and part of the inaugural cohort of artists participating in LACMA x Snap AR Monument
Project.
Learn More
Kalima Young, PhD | Department of Electronic Media and Film
Dr. Kalima Young is an Assistant Professor in the Department of Electronic Media and
Film at Towson University. Her research explores the impact of race and gender-based
trauma on Black identity and Black cultural production.  A Baltimore native, videographer,
and activist, Dr. Young served on the leadership team for FORCE: Upsetting Rape Culture's
Monument Quilt Project from 2014-2019.  She is also a member of Rooted, a Black LGBTQ
healing collective. Her new manuscript, Mediated Misogynoir: The Erasure of Black Women and Girls' Pain the Public Imagination is scheduled to be released by Rowman and Littlefield's Lexington Books in 2022.
Learn more

View more information: https://www.towson.edu/cofac/centers/colab/
See more articles in category:
Grammar