Championing Diversity in the Dance World
In TU's Department of Dance, Brittany Wright is moving closer to her lifelong ambition
of performing in a professional dance company.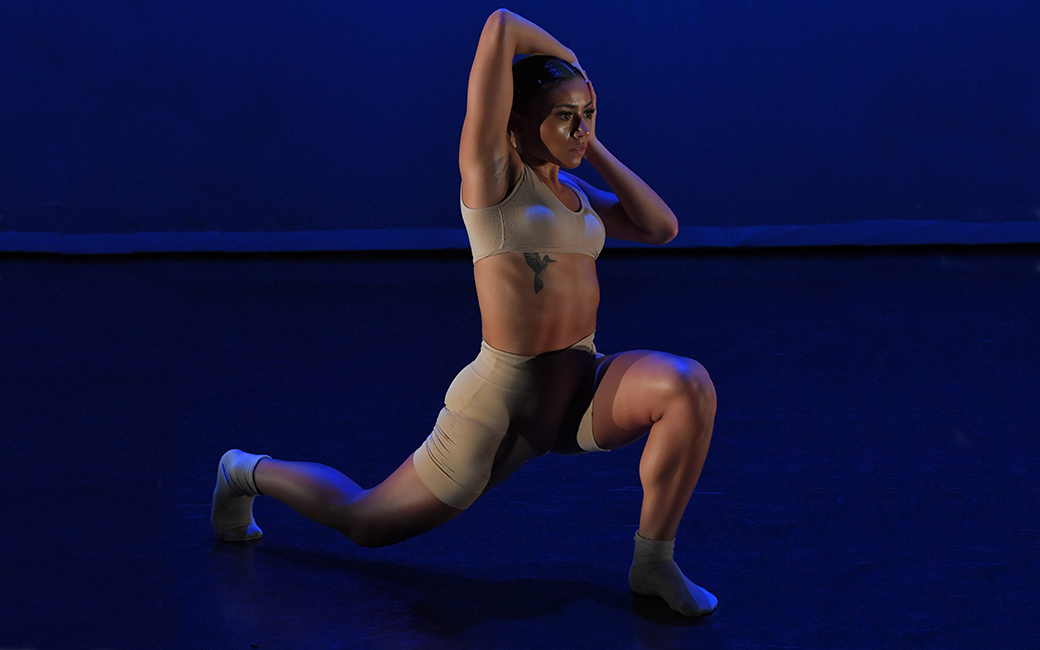 Brittany Wright has been dancing since she was four years old, initially studying
ballet and more recently contemporary dance. Her enthusiasm led her to summer experiences
with the Miami City Ballet, North Carolina City Ballet and programs in Canada and
Europe.
Her "a-ha" moment came when she trained with the Alonzo King Lines, a contemporary
dance company in San Francisco. "I looked around and most of the people in the room
were people of color," recalls Wright. "It was a transformative moment and incredibly
empowering."
Diversity was a main factor in Wright's decision to study dance at Towson University.
"The diverse group of students and faculty and the diversity of theories, ideas and
concepts encouraged me," explains Wright, noting the national reputation of Professor Linda-Denise Fisher-Harrell, who was a member of the Alvin Ailey Dance Theater. "It is breathtaking to be in her classroom."
In tumultuous times, Wright shares how the Department of Dance invites students to tap their humanity to develop a greater level of understanding
of others. "My journey is to find my voice as a woman of color, and I appreciate that
hard conversations are not pushed aside at TU," says Wright, who has participated
in numerous TU student performances working with student choreographers. "Creating
a dance piece is a huge bonding experience, and TU students have become my second
family."
Department Chair Catherine Horta-Hayden has supported Wright from the moment she stepped foot on campus. "She saw something
in me that I did not see. She saw my potential and pushed me," explains Wright. "This
program helped me curate my passion for dance and change the way I approach and perform
movement."
Want to learn more about Towson University?
Request information here

View more information: https://www.towson.edu/cofac/departments/dance/about-brittany-wright.html?utm_source=dept-page&utm_medium=about-our-people
See more articles in category:
Grammar