Carl Yamamoto | Towson University
Associate Professor, Department of Philosophy and Religious Studies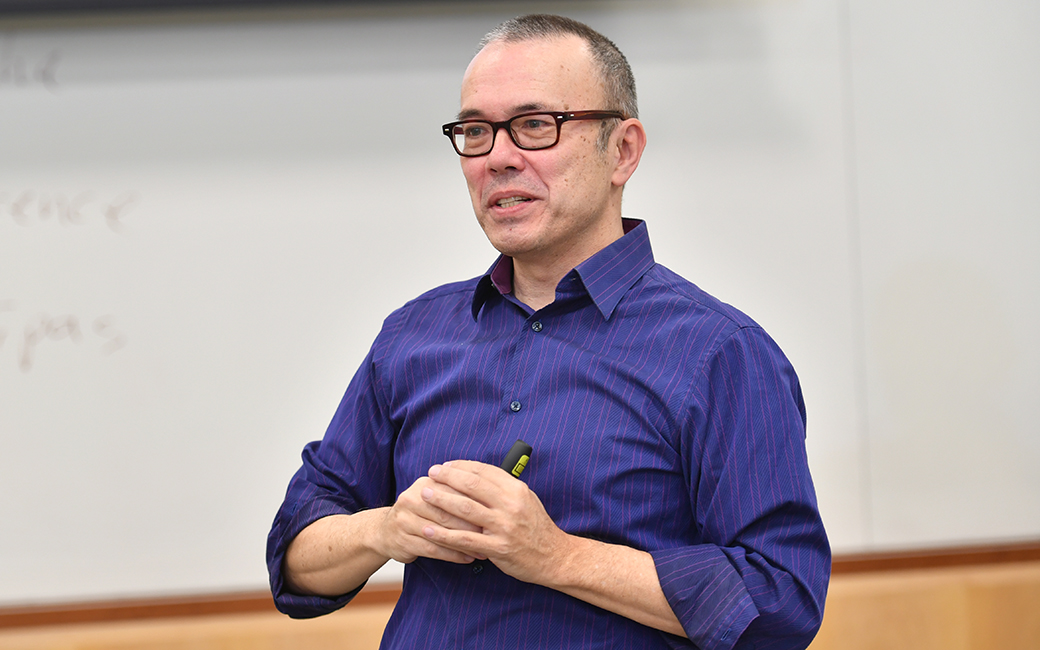 We are all citizens of the world, and Carl Yamamoto believes that a broader knowledge
of the world's religions can help us all be even better citizens. "Religious studies is a dynamic major that provides training in reading, writing and learning about
diversity in an increasingly globalized world," says Yamamoto, who is a strong advocate
for religious literacy.
"Religious studies is not the study of theology, and it does not provide a seminary
experience. It does give students a perspective on history, culture and society that
embraces a broad range of fields such as philosophy, sociology, psychology and language
studies," adds Yamamoto, who has studied extensively in Tibet.
His courses range from an introduction to the study of religion to a course providing
a broad sweep of Tibetan Buddhism from its beginnings in the 8th century to the present.
His own research focuses on Tibetan Buddhism and one particularly colorful and controversial
literary figure in the Tibetan renaissance, Lama Zhang. His 2012 book, "Vision and
Violence: Lama Zhang and the Politics of Charisma in Twelfth-Century Tibet," is the
first in-depth examination of Zhang's life.
He is currently translating what he calls "songs of realization" or spontaneous songs
by Zhang , and he continues to develop book proposals on Tibetan Buddhism targeted
to the lay readers. At Towson University, Yamamoto regularly participates in the Religious
Studies Film Festival, suggesting films and offering commentary. "Film festivals provide
a platform for attracting broader interest in the field," explains Yamamoto.

View more information: https://www.towson.edu/cla/departments/philosophy/cyamamoto.html
See more articles in category:
Grammar