A future in research | Towson University
Miracle Davis was encouraged by her professors to apply to the Bridges to the Doctorate
program.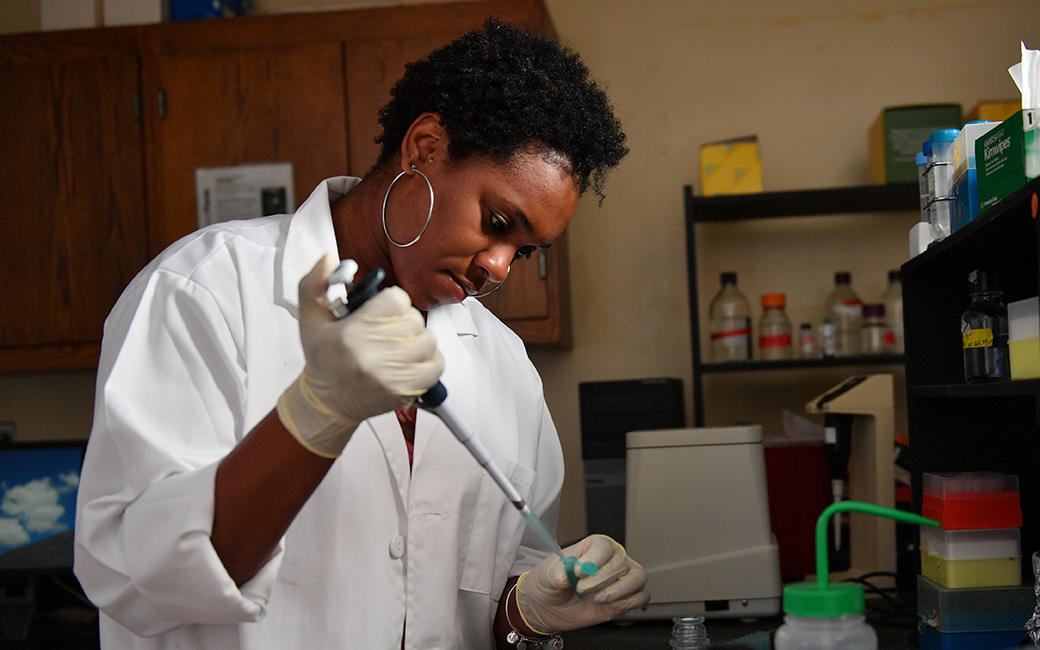 Elana Ehrlich, assistant professor in the Department of Biological Sciences, saw a future in research for Miracle Davis long before the biology and chemistry
major did.
"She knew my strengths before I recognized them," said Davis. "Professor Ehrlich is
the biggest reason I am going to graduate school and that I applied to the Bridges to the Doctorate program."
The highly competitive program is targeted to individuals who are traditionally underrepresented
in doctoral programs in the biomedical sciences. Students complete their master's
research in a laboratory at TU and ultimately enroll in a doctoral program.
"My mentors at Towson guided me, but never told me what to do," explained Davis. "Friends
at other colleges and universities did not get the level of guidance that I have received."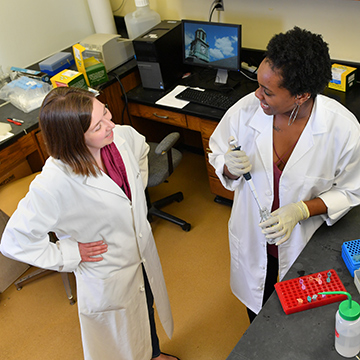 Under the direction of biological sciences assistant professor Jacqueline Doyle, Davis is studying conservation genetics. "I am looking at different populations
of threatened species to determine how to best maintain genetic diversity in the future,"
she said.
Outside the lab, Davis noted, "I have enjoyed getting involved, attending events,
and immersing myself into the TU culture. TU has so much to offer."
Davis was a rugby team member and role model for fellow team members for six years.
"My friendships with team members helped us all overcome challenges. We created a
strong bond on and off the field," said Davis, who also participated in the National Society of Leadership and Success Alpha Psi, the Physician Assistants Club and Study Abroad in Cyprus.
Want to learn more about Towson University? 
Request information here. 

View more information: https://www.towson.edu/fcsm/departments/biology/about-miracle-davis.html
See more articles in category:
Best