3D Printing | Towson University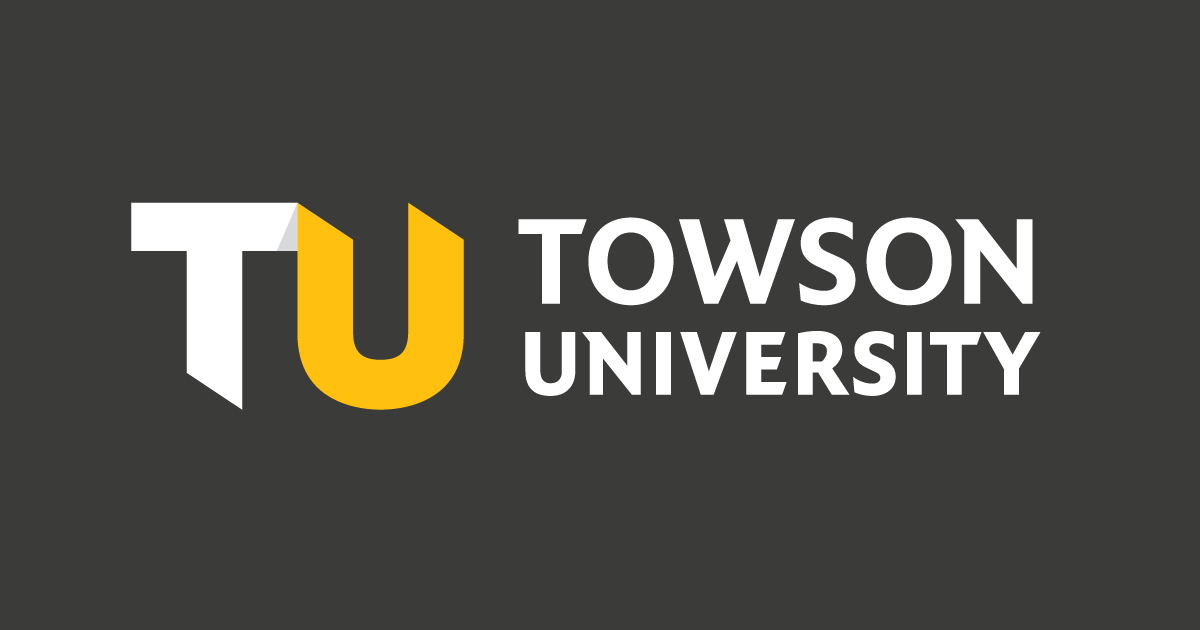 TU students can print 3D objects for academic assignments and personal enrichment.
OTS Student Computing Services (SCS) maintains three Ultimaker Fused Deposition Modeling
(FDM) printers that students may use to print solid objects for academic purposes.
The dual-extruder printers are configured exclusively for 2.85mm PLA filament. Because
3D objects typically require very long print times, we have established the request-based
workflow described below rather than the direct booking approach we use for other
SCS resources.  
explore 3D Printing
It's still free!
SCS will continue to support 3D printing for both academic and personal enrichment
purposes at no charge. Plus, our experiential workflow guarentees that students will gain practical, hands-on knowledge of the process.
OTS encourages all students to try this technology and explore its potential to enhance
their studies.
How to design for 3D printing
Original designs can be created using TinkerCad or other popular 3D design tools (All3DP). Rhinoceros is available on Windows computers in the SCS labs. Print-ready object files can be
downloaded from a number of popular online sources (All3DP).
What you need to know before printing 
SCS does not support large-scale or commercial printing.
3D printing is limited to one object file per person, per week.
Students can request a 3D printing appointment via the web form described below.
Students may request a filament color, but SCS cannot guarantee a color. To control
costs, we have to make efficient use of the filament on hand. Objects can be sanded
and painted after printing. Colors typically stocked include white, black, red and
blue. Eventually, we plan to allow students to supply their own filament, provided
it meets SCS quality standards; inquiries may be sent to scs AT_TOWSON.
SCS reserves the right to limit print resolution as necessary to keep print time down
to 48 hours or less.
If you have never used SCS ORBS, you must sign-in before we can schedule your print.
How to prepare for a 3D printing appointment
Create or secure your 3D object file (<5GB) in the STL or OBJ format. The object volume
cannot exceed 13" long by 9" wide by 11.8" high (330mm by 240mm by 300mm).
Open the SCS 3D Printing Request Form and enter your TU email address in the From field.
Complete the remaining form fields and, if applicable, include additional information
in the Message box. To avoid delays, be sure to tell us the desired size of the finished
print. When specifying your preferred print dates and times, bear in mind the SCS hours of operation.
Drag and drop your object file(s) onto the Drop Files Here box; upload progress will display at the bottom of the form.
Once the upload completes, click Send in the lower left corner. You should receive acknowledgment of your request within
two business days; if you do not, feel free to contact SCS for confirmation.
Check your email. SCS staff will process your request and contact you within two business days to schedule
a printing appointment. Then, we'll book the printer for you through our Online Resource
Booking System (ORBS) and send you the details via email.
Why not slice it yourself? To convert (or slice) your STL file into G Code so that the printer can build it up
layer-by-layer, SCS uses the free Ultimaker slicing application called Cura. Students interested in scaling, rotating, configuring, and sicing their own objects
can download and install Cura on their own computers.
View more information: https://www.towson.edu/technology/studentservices/printing/3d-printing.html
See more articles in category:
Grammar